With the start of the 2020 college baseball season, and our recent coverage of the Ohio State Buckeyes, it's sparked an appreciation from some who wrote over the weekend to make sure that people understand how amateur baseball – Little League, high school, and college – does matter.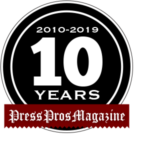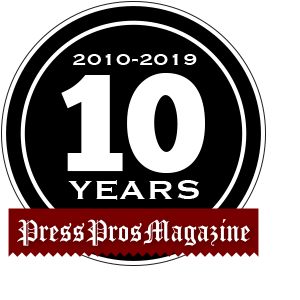 Almost immediately after our February 13 post of the Buckeyes baseball preview, we received the following letter to Press Pros:
"I'm sure I speak for a lot of your readers when I say that your time, and our time, would be better spent and more appreciated if you covered deserving area high school athletes…instead of chasing the Ohio State Buckeyes around the country, writing about games that we don't care about [in February]."
And from our February 13th post entitled, Another Year, And Still No Progress [in baseball], another wrote to say, "The only people who go watch our high school baseball games are parents and family.  If it was as big a deal as you claim I'm sure there would be more.  Tine for you to admit, maybe, that it (baseball) really isn't that big a deal?"
A couple of points to address.
One, Press Pros Magazine is a business, sure enough, and that being said any media business is predicated on writing what a majority of people like to read.  And when it comes to the Ohio State Buckeyes, it's the biggest and most popular sports 'brand' in the state of Ohio, hands down.  If you want proof of that, consider the demand for football coverage in the fall. Go to an Ohio State volleyball match and see how they fill that new facility.   And our three pages on the Buckeyes' opening baseball series in Florida over the weekend drew almost 60,000 page views…from Ohio, and the Midwest, and all over the globe.  In short, any place where there was Buckeye in the world, it seemed at least someone took the time to read.
And from one who wrote from Japan:  "What a blast to read about the Buckeyes playing baseball in Florida.  Go Bucks!" …  Robt. Marcinich (Youngstown)
By comparison, the readership for tournament basketball covered on Saturday of deserving girls from Butler and Sidney (and there's no question about them being deserving) was less than a quarter of our baseball readership.
Two, to the argument about covering deserving local high school athletes…our Thursday feature on the Buckeyes' Aaron Hughes should make everyone happy.  Hughes is not only a Buckeye, but he went to high school in Tipp City (45371).  And our Sunday column on OSU's win over Indiana State featured another local high school athlete, Conner Pohl, from Arcanum (45304), who's just as deserving for his success at the next level of competition…is he not?  And Seth Lonsway, who pitched the Buckeyes to Saturday's 4-1 win over Pittsburgh, is from Celina, Ohio (45822).  We're going to call all three…local kids!
But in addition, we received other emails – two in particular – wrote to fan the fire of local support in any form for local amateur baseball.  We'll share those two letters here:
"I loved the article on moving the baseball start date back (No Progess In Baseball).  I tell these people to look around every city and small town in the spring and summer…and see the thousands of young kids, parents, and grandparents filling the parks and diamonds.  From a father of six boys and three lovely daughters who love the game, I hope those people never tell me that baseball doesn't matter.  Keep up the good work…and keep fighting for America's greatest pastime."  … Rodney Counts (Russia, Oh)
And from another reader, another argument from one that really 'gets it':
"It made me red in the face to read that someone says that baseball doesn't matter.  I'm one of those who truly enjoys reading about the Buckeyes games on Press Pros, because what you're doing is sharing with young baseball players everywhere that it's possible for them to play there, too…as you frequently share that the Buckeye players come from towns like Celina, Mason, Toronto, and Alliance.  You see, I pay attention.  To the point about doing what's best for kids…who can argue with the points you made?  The reason we play basketball indoors is to have a safe environment for the kids to play…and a comfortable environment for the adults to watch.  Not one of them would sit outside on a February night to watch a high school basketball game. Bricks and mortar?  My community just spent two million dollars for an indoor walking track…because it's safe and comfortable for the adults.  Finally, when you consider the cost of seeing a major league baseball game…and you hear about how the Houston Astros cheated to win the World Series…and you see them get immunity for telling how they did it, it makes me appreciate more than ever how important, and how good, it is to preserve and support local amateur baseball – money better spent than tickets to see the Yankees.  I'm 73 years old and I still play catch in the backyard with my grandsons.  That's all the reason I need.   Thank you from the bottom of my heart for doing what you do, and write. "  … Norm Trepanier (Olmstead Falls, OH)