The Buckeyes' junior forward wows a sold out crowd in The Schott with hustle and rare scoring outbreak, helping his team win for the fifth time in six games.
Columbus – It was midway through Matt Painter's news conference when yet another question dealt with how superbly Ohio State forward Kyle Young had played against Purdue.
Painter has made a few rounds through the Big Ten as a player and coach and sniffed out the drift like a trained dog at the airport looking for contraband.
"I feel like everybody is writing a feature about Kyle Young,'' he said, smiling.
Actually, Painter started the conversation when he said how much he would like Young to be wearing a Boilermakers uniform.
Young was that good and that active in setting a career high for points with 16 and getting seven rebounds in almost 34 minutes in the Buckeyes workmanlike 68-52 victory over the Boilermakers before a sellout of 18,809 on Saturday afternoon at The Schott.
It was the fifth victory in six games for Ohio State (17-8, 7-7) entering a daunting seven-game closing stretch in the Big Ten that includes games against Iowa, Maryland, Illinois and Michigan State.
Coach Chris Holtmann was so delighted that he pumped a fist and talked with students in "The Nut House'' cheering section behind the bench after the game.
"I just think it's hard to beat teams,'' he said of the Big Ten. "I just saw this team go in and play a good Indiana team last week (and win), and that can put a little fear in a coach. I think our guys were aware of that. It was a little bit of an exhale.''
Take away Young's exploits and what you had was a typical bump-and-grind Big Ten game in which the teams knew everything about the opposition and attacked accordingly.
Believe it or not, Young's day actually started 18 seconds into the game with a three-point attempt from the baseline that he missed. The perimeter is not his environment.
What he does best is smother his opponent defensively, stick his nose amid all the big bodies going after rebounds, setting screens and running the floor.
"I always like those kind of plays – hype plays – that kind of get people going,'' Young said.
Young is not flamboyant in any way and confessed that he probably should have dunked off a pass from CJ Walker on the fast break in the first half rather than gently put the ball through the hoop.
Given another chance in the second half, he sneaked behind the defense to grab a lob from Walker and jammed it.
Holtmann didn't go on and on about Young because he knows what he is going to get every game from him.
"I think more than anything he impacts the game in ways that are not always on the stat sheet, but today it really was on the stat sheed with his rebounds, scoring and activity to be able to guard people at different positions,'' he said.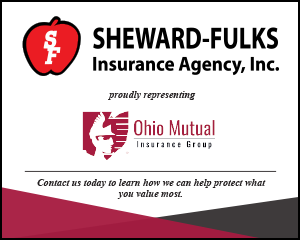 How did Young explain his big day?
"High effort, high energy,'' Young said. "I was just trying to do what I do. My teammates were finding me and I was finding seams. I felt really active today.''
Teammates might have celebrated the victory on the town, but the rest of Young's day would be about icing both knees and staying off his feet to rest.
"I am not moving,'' he said.
Trainers have been monitoring Young in practices and games so there is no repeat of last season when he missed four games with a lower leg stress fracture.
"We've limited some of my practice time similar to last year,'' he said. "We're eliminating impact outside of game time. I wouldn't say it's as bad as last year. I can deal with it. Once I get going in the game and get the adrenaline going (the pain) is nothing too crazy.''
Maybe Young had a gigantic game because Purdue (14-12, 7-8) also is blue collar like him and coached the way he plays.
Painter didn't need to be prodded to go off on a tangent about Young.
"I always challenge our guys when you face somebody like him, just play harder than him,'' he said. "At the end of the day, if you can say you played harder than him, good things are going to happen. If you don't, you probably are going to lose. He's not a guy who pumps a fist or raises his hand. He just goes to the next play.''
This comes from a coach who has seen Young four to five times in person on scouting trips.
"He gets high praise from me,'' Painter said. "He's just active. He's a hard-nose tough dude. He's about winning. You can't have enough guys like Kyle Young on your team.''
Lost amid Young-mania was sophomore guard Luther Muhammad continuing to rise from the ashes of awful shooting by hitting 3 of 5 three-pointers and 2 of 2 free throws for 11 points. He had three rebounds and one steal.
Muhammad has made nine of his last 13 shots over three games, but just as importantly has been steady with the ball in his hands in having one turnover in that stretch.
"I would say Wisconsin was when it started. I started to get my groove back,'' he said. "It's showing me that hard work pays off if you stay with it. I have coaches who believe in me and encourage me to stay with it.''
Ohio State took a 24-12 lead with 6 minutes, 53 seconds left in the first half on a three-pointer from the side by Justin Ahrens of Versailles.
The Boilermakers never put up a challenge in trailing by 17 points with 7 ½ minutes to play and by 16 with 4:15 to play
Purdue was 4-for-20 from three-point range and center Trevion Williams got into foul trouble and was never a factor.
"They didn't play great today, Ohio State didn't,'' Painter said. "They played good enough to beat us the way we played, but they also had something to do with it. It was a game where you make some shots you can get something going.''
Purdue had some bad numbers: 35.2 percent shooting, only 11 free throws attempted and a 33-26 defeat on the backboards.
Boudreaux led his team with 17 points, but fouled out. Williams scored four points and finished with four fouls.
"Just compete, to be honest,'' Muhammad said of the team's effort. "We knew it would be a fight from start to finish and that we had to come out to play hard and to play together. Our coach was just hitting on it, just competing and executing. It was toughness.''
Holtmann said the Buckeyes defense "was as good and as sound as we've played all year.''
This coach always has two fingers on his team's pulse and the immediate future, so his next concern will be finding a way to win at Iowa on Thursday.
"Iowa is a different team at home,'' he said.
This positive stretch, he said, runs parallel with the players practicing better.
To him, though, Iowa and conference player of the year candidate Luka Garza should be spelled in capital letters when they play in Iowa City.
"In this league they just keep coming,'' Holtmann said.