A couple of Buckeyes have debuted with impressive style so far, back healthy, and making their presence seen and felt this weekend.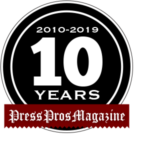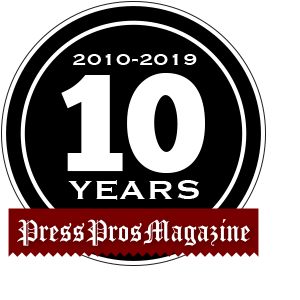 Port Charlotte, FLA – One of the bright spots of Friday's opening game was the work of sophomore lefthander Mitch Milheim, who came on in relief of starter Garrett Burhenn in the sixth and threw 2.1 innings of scoreless baseball, striking out 4 and walking one.
"It was good to see Mitch against some live competition again,"  said Beals.  "We held him out a bit in the fall because of his work load at Chillicothe over the summer.  We wanted to make sure he was sound."
Friday, Milheim looked as if he'd never been away.  That's hardly the case, of course, given he missed six weeks of his freshman season after an appendectomy.  But there was cause for concern back in October, because apparently he had more to heal up from than just a belly scar.  And no one seemed to know what it was.
"I had some pain in my shoulder in the fall, and it really wasn't clear what was going on,"  said the Powell, Ohio junior.  "Really didn't have a clear diagnosis, it was just there, and something that was in and out over the summer season.  It was annoying because we didn't know.  But with some time off during winter break it's been all good. No problems now."
And he looked good on Friday, dropping his calling card, the overhand curve, all over the strike zone.
"I just try to throw it as hard as I can,"  he says.  "I aim it right at the shoulder of a lefthand hitter and it always comes in when you do it right.  That's what I'm here for…to come in and pitch to lefties and flip in a lot of curveballs.  Some days it's harder to find than others, but it's always there (the curveball)."
If you can do it in baseball, people notice:
There are scouts and baseball geeks galore here on the west coast of Florida, and many of them are straining their necks to see co-captain and Buckeye catcher Dillon Dingler throw the baseball.
Dingler has a powerful throwing arm from behind home plate, the best in the Big Ten, and one St. Joe player noticed big time during Friday's opening game.  "Hey, if you get on try and steal second on that arm behind the plate,"  he said kiddingly to a teammate, speaking of Dingler.
But the scouts take it far more seriously.  They all carry stopwatches to time how long it takes catchers to get the ball out of their glove and down to second base, which is a throw of 127 feet.  It's called 'POP' time, and while no one shared those times Friday, but they were all nodding their heads approvingly.
"A good 'POP' (the time it takes from when a catcher throws it to the time it pops the glove of the second baseman) is about 2 seconds,"  says Greg Beals, a former catcher who spent time in the Mets organization.  "But Dillon's is way better than average, something like 1.85, or even better some days.  I think we've had him under 1.8, but that's not game time."
It's a combination of arm strength, transfer from glove to throwing hand, and footwork.
"Dillon's arm strength is better,"  says Beals.  "But I was better with my footwork.  I could throw it pretty good, but not as hard as Dillon."
Former Buckeye catcher Jalen Washington spent two years in the Padre organization before coming back to campus this year to finish his degree and join the coaching staff.
"The best I saw in pro ball was probably around 1.89,"  says Washington.  "Dillon's better, and he's going to get even better."
Better because throughout the 2019 season he really never reached 100% physically after breaking a bone in his catching hand in the season's first game.  He would come back, but catchers are only as good as the confidence they have in their hands – catch and throw.  He's solid now, and the pre-season pick for Player of The Year in the Big Ten.
And the scouts that were there Saturday night got another eyeful in the fourth inning when Dingler threw out Pittsburgh's Kyle Hess attempting to steal second…by 15 feet, a throw that second baseman Matt Carpenter never had to move his glove to catch and make the tag.  Things like that make opposing teams talk on the bench.
And stay put…when they reach first base!