After beating Sidney by 3o and 48 points a season ago, Butler held off Sidney 51-48 in the first round of the Division I sectional tournament on Saturday that featured a pair of teams loaded with youthful potential.
Troy, OH – The rally the Sidney Yellow Jackets made in its Division I sectional tournament opener might have been their second most impressive comeback this season.
The one better than that … was their season.
Sidney – winless a year ago — trailed the Butler Aviators by 14 points (33-19) with 4:14 remaining in the third quarter of Saturday's game at the Trojan Activity Center. The ninth-seeded Yellow Jackets could have called it a game and coasted to the final buzzer. Instead they hustled up and down the court, hunkered down defensively and hammered at the No. 8 Aviators' lead.
And with 5:11 left in the game the Yellow Jackets tied the score 39-39 on junior Kelsey Kizer's three-pointer. Yes, in the end the Aviators' – just as young and full of potential as the Yellow Jackets – held on for the 51-48 victory.
But just getting to that point was a boost for next season. Consider this: Of Sidney's 23 losses last season, 18 were by double digits including a brutal three-game stretch of 51, 55 and 54 points. Of Sidney's eight losses this season, three were by double digits and by no more than 11 points.
Additionally, two of those losses last season came to Butler by scores of 53-23 and 62-14.
"We're optimistic. We were talking (in the locker room) about the things we can do," first-year Sidney coach Jamal Foster said. "Fifteen wins, them buying into the things that the coaching staff is saying. When we get back in the summer we will remember this feeling. We'll remember how it felt and it won't happen (again). They're in there crying because of the thing they did. I couldn't be more proud of the efforts from the seniors all the way down to the freshmen."
As for the Aviators (16-7), they're just as young and hungry. Freshman Sami Bardonaro came up clutch in the fourth quarter with 10 of her game-high 20 points.
Three times in the fourth quarter Sidney (15-8) pulled even with Butler. All three times Bardonaro put the Aviators back in front. The final tie came at 45-45 with 1:16 remaining. Bardonaro hit a pair of free throws – she was 6-of-8 in the quarter – for the 47-45 lead with 39 seconds left. She added another free throw 11 seconds later for the 48-45 advantage.
"As a freshman it's really hard, especially," Bardonaro said of the pressure. "Everything is on you and everyone is like, you have to make these. I missed that one (with 29 seconds left) but then I was like, 'I don't have anything to lose. This is my first season.'"
Sidney turned the ball over with 15 seconds left and was forced to foul. Butler sophomore Evan Neely capitalized with a pair of tosses for the 50-45 lead with 13 seconds to go. Sidney freshman Allie Stockton banked in a three-pointer with 2.6 seconds left, cutting the deficit to 50-48. But with so little time left and the Yellow Jackets forced to foul, the end seemed inevitable.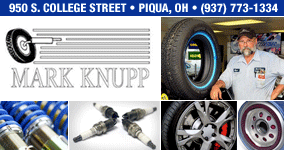 "We went down 11 to a solid team and we can't do that," Foster said. "We have to play four quarters of good basketball. It takes steps to get there. I was proud of the fight. We showed some toughness. We showed some fight. We just needed a little bit more time and a few things to go our way."
Neely made the second of two bonus free throws with 1.2 seconds left for the final score. Sidney's final heave from well beyond half court fell harmlessly near the free throw line.
"We were expecting a tough game, definitely," Bardonaro said. "We prepared really hard all week. Four or five practices two hours straight preparing for Sidney. We were definitely ready for that."
Butler's reward for advancing is a matchup with No. 4 Springboro (18-5), a 61-44 winner over Northmont on Saturday. Butler and Springboro meet 7:30 p.m. Thursday back at Troy High School.
"Springboro is a huge challenge," Bardonaro said. "This week will be rougher practices, maybe two-and-a-half hours straight. I think we'll be good to go. I don't know the chances of us coming out with that win but I think we can make it interesting."
In addition to Bardonaro's 20 points, Neely finished with 13 and sophomore Emily Ledbetter added eight. Butler has three seniors on the roster – Gracie Price, Megan Allen and Caitlin Plummer. Price is the lone senior starter and was joined by Bardonaro, Neely, Ledbetter and junior Ella Neely in the starting lineup on Saturday, meaning the Aviators return much of their top talent from this season.
As for the Yellow Jackets, they graduate four seniors with Hallie Truesdale, Callie Fleming, Kaitlin VanZant and Autumn Henley. Truesdale started alongside sophomore Peyton Wiley, sophomore Cassidy Truesdale, junior Samantha Reynolds and Stockton.
Stockton led Sidney with 16 points and Wiley added 10 and Reynolds eight.
"The group of seniors were real special," Foster said. "They came in from practicing hard to holding down the communication from fusing things in the locker room. I'm really going to miss them. I hope they know I appreciate them. All four of them brought something dynamic and different to the team. We're going to do our best to carry on what they did."
Sidney led twice on Saturday – when Reynold's scored the game's first basket and midway through the first quarter on Stockton's score to make it 4-3. The Aviators then ended the quarter with a 14-2 run. The lead reached 15 points (25-11) late in the second quarter as Butler took a 27-16 advantage into halftime.
Sidney's third-quarter rally was sparked with five points from Wiley, four from Cassidy Truesdale and a three-pointer from freshman Lexee Brewer. Wiley's free throws pulled the Yellow Jackets to 33-30 with 1:10 left in the third after they opened the quarter down 11.
Butler's lead never went higher than three points from 6:32 left in the fourth quarter until 13 seconds remained on Neely's free throws.
"We do that a lot," Bardonaro said. "We tend to give it up for a little bit. But we came back strong and finished it out. Heck of a game. Glad we finished it out with a W."
And there's more of those to come … for both the Aviators and the Yellow Jackets.