They won exactly to the script – dominate pitching, and enough line drives to score enough runs to win.  OSU evens the weekend trip with an impressive showing against Pitt.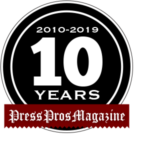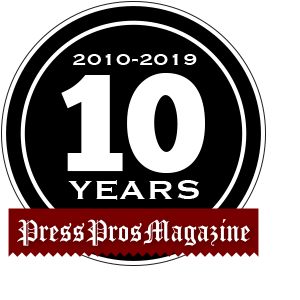 North Port, FLA – The Ohio State Buckeyes (1-1) evened their weekend record Saturday, exactly in the manner coach Greg Beals had laid out all winter.
They got a dominate starting performance from lefthander Seth Lonsway – six innings of 1-run, 1-hit baseball, with 12 strikeouts.
They got the kind of defense they would expect from a veteran, intact infield – just one error.
They got a glimpse of what the bullpen might be like by the time the Big Ten schedule rolls around.
And they got a bunch of those line drives and doubles that Beals had predicted – four of them – to score 4 runs on 8 hits in an impressive 4-1 win over Pittsburgh Saturday night in Cool Today Park, the new spring training home of the Atlanta Braves.
"The one thing I said yesterday was we didn't play good Ohio State baseball,"  said Beals, following 2:41 minutes of enlightening baseball.  "Today we did.  We were really good.  We pitched the ball great.  Seth settled in after the first inning and Bayden Root came on for the final three innings and threw 26 strikes in 32 pitches.  So it started on the mound.
"And offensively we hit the ball hard a bunch of times.  The offense was productive.  We could have been better situationally…we left some runners on base, I don't know how many…but overall we were a whole lot better tonight."
Lonsway was spectacular, but only after a very familiar Lonsway opening.  He struggled to find the plate out of the chute, walking the first two hitters in the game.
"I just didn't have command of the fastball…no feel for it,"  said the lefthander.  "They were disciplined hitters, and they didn't swing at bad pitches."
But he settled in quickly, retiring two outs before a two-out single to left field by Pitt's Ron Washington, Jr. – the only hit he would surrender – scored the lone Panther run.
The Buckeyes answered promptly in the bottom of the first off Pitt starter, Mitch Myers, scoring on a single by Nate Kraffa, a ringing double by Dillon Dingler to left center, and a Conner Pohl sac flight to right field – a ball that missed going out by about three feet.
That buoyed Lonsway, who came out in the second and struck out the side on just twelve pitches.  In fact, he would strike out five of the next seven hitters, mixing an increasing fastball with that devastating overhand curve that rendered Pitt hitters defenseless.
"Absolutely, we get that run to tie the game and I came back out thinking…it's a new ballgame,"  he said.  "I get a fresh start there and you want to give it your best stuff.  I wanted to put my team in a position to compete and win."
In the meantime…back-to-back doubles by Pohl (a ball off the top of the right field fence) and Dezenzo scored the go-ahead run in the bottom of the fourth.  And when Lonsway came out for the fifth it was like he had found yet another gear.
Now the fastball was simply blowing away Panther hitters because they had to be wary of the that curveball.  He was cruising, and doing it so effortlessly that Beals and pitching coach Dan DeLucia left him in longer than the pitch count dictated.  He was done after the sixth, however, on 93 pitches, 12 strikeouts, and 4 walks.
The bats were hardly done, and in the bottom of the sixth they loaded the bases off reliever Mason Ronan – a Dingler double (his second), a single by Scottie Seymour, and a walk to Nolan Clegg.  One out later Noah West was hit by a pitch to drive in Dingler, and Karaffa drove in a second run with a fielder's choice ground ball to make the score 4-1.  That's all they would need.
Enter Bayden Root, the sophomore from Kokomo, who came after Pitt hitters with a mixture of easy gas and that wicked slider that he wields like a branding iron.  He more than left his mark on the final nine outs (facing just one hitter over the limit),  striking out 6, while allowing one hit.  Efficient?  He threw 32 pitches…26 of them for strikes.
They won it with 4 runs, on 8 hits, and 1 error (9 left on base), but while they hit the ball hard on a number of occasions, they didn't blow Mitch Myers, or Pittsburgh, out of the water.
"Their starter had a good arm," said Beals.  "And he was a JUCO transfer so we didn't have a very deep scouting report on him.  So we really didn't GET to him, but I thought we nicked him up.  We hit a lot of 'em hard.  His last inning we squared up all three outs.
And the performance of Bayden Root was nothing short of solid inventory on which to build what Beals and company hope to be a closer's resume'.
"We've talked all off-season on how we're going to cover up Andrew Magno leaving, and Bayden did a great job tonight of showing he was capable.  He pounded the strike zone, and the key for him is that slider is really good.  So if he can hit with the fastball, too, so they can't sit on that slider, then he's going to be wipe-out, like he was tonight."
Eighteen strikeouts, overall, between Lonsway and Root spelled 'crickets' with the bats for Pittsburgh, who record now falls to 2-1.  Pitt lost the game with 1 run on 2 hits, had one error, and left 3 men on base.
And the manner in which they flipped the script from the Friday loss did nothing better than bolster confidence for Sunday's weekend finale against Indiana State…a team that knocked the Buckeyes out of last June's NCAA regional.
Dillon Dingler, who flashed at the plate (2 for 4, two doubles), as well as from behind it (he threw out a would-be steal of second base by fifteen feet), talked about that reality, post-game.
"Our pitchers were tremendous…when you can have 18 strikeouts,"  he said.  "And Lonsway was really good.  Once he got a feel for it his tempo got good and the ball was coming out really nice.
"And we hit some balls hard tonight.  I was able to get a couple.  It was nice to see the ball go through the infield, and everyone was smacking the ball around the field.  This changes how we come out tomorrow.  This gives us a lot of confidence (for Sunday)."
They say the Atlanta Braves paid $300 million to build the new ballpark and complex here in North Port, and I'm not sure they got their money's worth, given that there were no electrical outlets in the dugouts.  But what Greg Beals saw Saturday was worth that much and then some given the opportunity now to take two games out of three before heading back to Columbus on Sunday evening.
"What we got tonight, especially with how we hit, was confidence going into tomorrow,"  Beals concluded.  "There's a lot of confidence involved when you hit, and tonight we got some guys off the schneid – some guys who were 0 for 2020.  That was good to see.  Now we've got a chance to win the weekend."
"Tonight changes everything for tomorrow," added Seth Lonsway before boarding the bus.  "This was good to see."
Exactly!
Game Notes:
Saturday's game was played in the spanking new Cool Today Park, the now spring training home of the Atlanta Braves.  And if opulence is what you seek for spring baseball, there's no need to look farther.  Having spent $140 million dollars on a place that seats 6,200 people, it really does make you wonder if there aren't bigger, greater needs in America.  And Donald Trump had NOTHING to do with this.
Keeping Up With The Joneses:
The Buckeyes were just one of four Big Ten teams that DID NOT win their opening game on Friday, joining Indiana, Northwestern, and Rutgers.  So without actually saying as much – as no one mentioned it – there was some anticipation for getting off the 'schneid' with Saturday's game with Pittsburgh.  "I won't say that this was a 'must' win for us,"  said third baseman Zach Dezenzo.  "Because, we know what we're capable of, and it's just a matter of time until we start playing that way. We want to win every game, but that's just not realistic."
Hitting stars:
Dezenzo and Dingler were the two hitting stars in Saturday's win over Pitt.  Dezenzo was 2 for 3 with an RBI to raise his average to .500, and Dingler was 2 for 4 and raised his average to .455.  Scottie Seymore was 1 for 2 (with a HBP), Clegg went 1 for 3.
What's next:
The Bucks conclude the weekend's work with an 11 am tip-off against Indiana State on Sunday morning.  ISU lost 4-3 to Kent State here earlier on Saturday, and for what it's worth, used a lot of pitching arms in their games Friday and Saturday.  The Sycamore enter Sunday with an 0-2 mark for the weekend.  Junior Griffan Smith gets the starting assignment for OSU, and says he feels great after some clean-up work on his elbow during the off-season.  "I feel good and I'm probably good for five innings,"  he said Saturday.  "I'm ready to go."