There's a reason why they play 56 games.  And the reason is…if you don't like the way you play in the opener you have 55 more to get it right.  Such was the story in the Buckeyes' 7-3 opening loss to St. Joseph.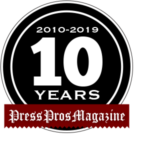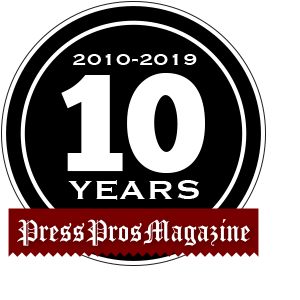 Port Charlotte, FLA –  To a man, from team captain to head coach…no one was very happy about the way Ohio State played in Friday's 7-3 loss to St. Joseph in the opening game of the 2020 baseball season – the 137th such affair for the Buckeyes.
The pitching was OK.
The defense was not.
And the offense, such as it was, harkened back to days gone by – 14 strikeouts against a St. Joe pitching staff that for a time looked like Tom Seaver, Nolan Ryan, and the '69 Mets.  In a word, the Buckeyes struggled to hit the fastball, article one in the Spaulding Guide to playing baseball.  They're going to throw it hard, so you'd better be ready.  More often than not Friday, the Buckeyes weren't.
In order, sophomore Garrett Burhenn did not have his best day.  Usually a strike throwing machine, on this day he pitched from behind, saw his pitch count balloon by the fourth inning, and by the sixth inning and 83 pitches Greg Beals decided his day was done.  The official line: 5 innings, 4 runs on 6 hits (3 earned), 3 walks and 5 strikeouts.
"Garrett wasn't at his best, but we didn't help him much, either,"  Beals would comment afterwards.
To wit, St. John scored an unearned run in the top of the second off a botched double play at second base – an overthrow at first – to take a 1-0 lead.
But the Buckeyes tied the game in the bottom of the third when Noah West walked, stole second and got to third base on an errant throw, and later scored on a sac fly to right by catcher Dillon Dingler.
In the top of the fourth, however, St. Joe had back to back singles, setting up left fielder Langston Livingston, a tall, lanky lefthanded hitter who picked on a Burhenn mistake and lined it 385 feet out over the right center field wall to stake the Hawks to a 4-1 lead –  a lead they'd never relinquish.
Because in the meantime St. Joe starter Jordan DiValerio was indeed throwing the fastball past Buckeye hitters in the tradition of Seaver and Ryan.  Like Burhenn, DiValerio went five innings and threw 83 pitches.  But unlike Burhenn, he allowed just that one run on one hit while striking out 9 and walking 1.  He was, in a word, impressive.
"He threw it well,"  said Buckeye captain Matt Carpenter.  "And we were behind the fastball a lot.  I don't know.  We just have to go home, come back tomorrow, and be ready to win a ballgame."
DiValerio was no fluke on this day, because teammate Luke Smith came on in the sixth and took up right where DiValerio left off.  Smith worked two innings, gave up a pair of hits to Nolan Clegg and Noah West in the seventh, then threw the ball past Nate Karaffa (looking) for his second strikeout to end the inning.
St. Joe scored their fifth run in the top of the eighth off reliever Joe Gahm on a error by Noah West on a routine ground ball…and a two-out double to make it 5-1.
The Buckeyes again threatened in the eighth, when St. Joe reliever Jose Martinez hit the leadoff hitter, then walked Brent Todys, and then caught Conner Pohl and Zach Dezenzo looking at called third strikes.  But Scottie Seymour, who got the start in left field, looped a single to center to drive in Dillon Dingler with the Buckeyes' second run.  Clegg grounded into a fielder's choice to end inning and the Bucks trailing, 5-2.
In the top of the ninth, and needing a hold, senior Jake Vance came on for OSU and retired the leadoff hitter, then surrendered a walk in front of St. Joe centerfielder Brendan Hueth.   Hueth promptly hit the second strike he saw like a laser…over the right field fence to extend the lead to 7-2, and the air really began hissing out of the Buckeyes' balloon.
But in the bottom of the ninth West got on with a one-out error, and Dingler hit the hardest ball of the day off the right field fence for a triple, driving in West for the third run.  But one out later, Brent Tody's lined a ball back to the mound and off the glove of Hawks closer Cole Stetzar, who recovered in time to throw him out for the final out of the game.
Beals, like Matt Carpenter, was disappointed, but upbeat with his perspective on an opening day loss.

"We were fired up and ready to go, and we didn't play good Ohio State baseball,"  he said.  "Maybe we were too ramped up, but we're capable of playing a lot better.  Give their starting pitcher credit because he pitched the ball really well.  And they competed well…they got a couple of big hits and we didn't.  We just got beat today.  They outpitched us, they outhit us, and our defense didn't help us, either.
"We didn't hit the fastball.  We had 14 strikeouts and we missed a lot of pitches early in the count.  It's about hitting the pitch your supposed to hit before two strikes, and we didn't do that today.  You have to capitalize on good pitches to hit."
Garrett Burhenn could not reprise his one-hit performance on this same field from a year ago, but deserved better support, nonetheless, in the field and at the plate.
"We didn't help him.  We had a couple of chance to make plays and didn't,"  added Beals.  "We had three errors, but there were a couple of choppers, too, and I'd like to think we make those plays.  So really, there were five balls in the infield on which we could have done a better job.  Not necessarily errors, but if we're going to play championship baseball we've got to make those plays."
St. Joe won it on 7 runs, 9 hits, committed three errors and left 6 on base.
Ohio State lost it with 3 runs, 5 hits, committed three errors and left 9 on base.
Burhenn took the loss, DiValerio got the win for St. Joe, and the Buckeyes will come back tomorrow against Pittsburgh (University of, not the Pirates), trying to even their record at 1-1.  Seth Lonsway gets the baseball for the Bucks.
Matt Carpenter said it best, and that's what captains do.  "Go home, come back tomorrow, and be ready to win a ballgame."
Bucks Bits:
Reliever Mitch Milheim had a strong 2.1 innings of relief following Burhenn, and drew praise from Beals.
"It was good for Mil, because he didn't pitch in the fall.  He threw in the summer at Chillicothe, and we were protecting his innings a little bit back in the fall.  It was good to see him come out today and have success against live competition for the first time in a while."
Joe Gahm threw the ball well while surrendering a run, but was victimized by one of the three errors prior to giving up a two-out run-scoring double in the eighth.
Who Hit?
On a day of subdued bats no one had more than one hit – West, Dingler, Dezenzo, Seymour, and Clegg – with Dingler's triple by far being the hardest of the five.
First Impressions?
Freshman Nate Karaffa played a flawless center field, and looked at home between Clegg in right, and Scottie Seymour in left.  Beals has said at this point he'll experiment with a platoon situation in left.  Odds are…the guy who comes out and hits will get the lion's share of playing time.
Best impressions?
The place was buzzing with scouts, and one St. Joe player in the dugout kidded a teammate by saying, "Hey, if you get on try and steal on that arm (behind home plate),"  speaking of Dillon Dingler.  Such are the small satisfactions on a day when you lose.