In the tradition of 'Streets and Smith', our annual forecast of Buckeyes baseball – the most complete look on some things old, some things new, and their chances of taking one step farther in 2020, and beyond.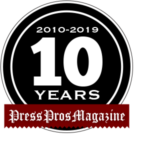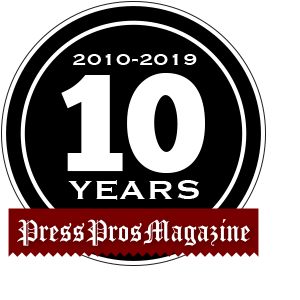 Columbus, OH – Confessing…there's a part of me that honestly believes that the next national team title won by the Ohio State Buckeyes, outside of football, will be in baseball.
That's no knock on basketball, or hockey, or volleyball, rifle, and backgammon (do they play backgammon?).  And I'm not saying it will be in 2020.
What it does say, however, is that pieces are falling in place. Better and better players are coming to Lane and High Streets. Collegiate baseball is evolving to include schools capable of catching lightning in a bottle, the way Coastal Carolina did in 2016 – and more poignantly, the way Michigan almost did in 2019.
No longer can you assume that schools from the South and West are 'locks' because of climate and reputation. The fact is, in 2020 there's good talent everywhere and that talent wants to play, and play as soon as possible.  So, why not Ohio State, and why not soon?
Take a deep breath. The Buckeyes (36-27, 2019 regular season) may not win the NCAA title in 2020, but they are a reflection of the Michigan Wolverines (51-22) from a year ago. And yes, the Buckeyes took the national runners-up (Michigan) in three of the four times they met!
Consider, that there was some lightning last year with the impact of Brady Cherry and Dominic Canzone – 32 home runs and 95 RBIs, along with dramatic improvement in team defense – and a pitching staff built around six freshmen, four of which labored in the bullpen to get the ball to an unknown closer named Andrew Magno. Pieces enough to win the conference tourney title, and make the NCAA tourney, but not enough pieces.
Consider, too, that most of those pieces (except for Cherry and Canzone) return for 2020, including all those pitchers. And consider that two of last year's freshmen, third baseman Zach Dezenzo and pitcher Seth Lonsway (redshirt freshman) earned frosh All-American honors.
Focus on the Big Ten's best catcher, Dillon Dingler, returning to build upon his defensive reputation (plus a .291 average and 19 RBIs) after missing the first month with a broken hand.
And be assured that for the second year in a row Greg Beals has brought in a recruiting class that promises at least one, if not two, immediate impact players at SOME position on the field…along with a pair of pitchers who could create electricity of their own.
So yes, the evolving landscape of college baseball and what the Big Ten did in 2019 (five NCAA tourney berths) gives cause to ask…could the Buckeyes be that far away?
Where to begin?  It starts with having the entire weekend starting rotation back intact – Seth Lonsway, Garrett Burhenn, and Griffan Smith – in any configuration you want them…Friday, Saturday, or Sunday.
"Obviously, I love having that advantage, because it's rare," says Beals. "But we can't stand pat. As good as the those three were last year, we have to improve. We have to throw more strikes and be more efficient. Our mindset for 2020 is…we've got to get better every day."
Meaning, Buckeye pitchers struck out 583 batters in 2019, but they walked 303, a 2 to 1 strikeout-to-walk ratio, which isn't good. And between the three starters, they walked 131, compared to 291 strikeouts – a lot of free bases and opportunities for cheap runs. That must improve.
The good news? The rotation also accounted for 21 of the Buckeyes 36 wins, and an earned run average of about 4.00, better than the conference average. And they did it young. Burhenn was a true freshman, Lonsway was a redshirt freshman, and Smith was a sophomore.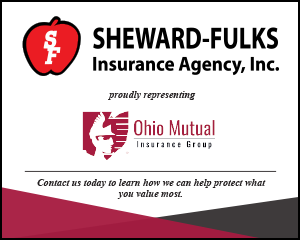 "We expect them to take the next step," adds Beals, confidently. "Burhenn is a strike throwing machine…Lonsway, because he needs to throw more strikes and has that devastating curveball…and Smith is healthy again, and there's no question as to his competitive instinct."
The bullpen is not so cut and dry. The four freshmen from last year are back – Will Pfennig, TJ Brock, Bayden Root, and Mitch Milheim combined for 144 innings and an ERA of nearly 6.00. But all have the competitive makeup you want for the final three innings of a baseball game.
Root and Brock have power arms.
Phennig's mental makeup is his edge, along with a 90-plus fastball and a confident breaking ball.
Milheim is the crafty lefthand option that forces hitters to adjust to speed and location.
Behind them, three seniors, all with experience, but looking to reestablish their presence – transfer Pat Murphy (Marshall), Joe Gahm (18 innings last year), and Jake Vance (who has 100-plus innings in four years and a 5.71 earned run average). Murphy, who pitched Canton Central Catholic to a state championship, sat out much of his time at Marshall with arm miseries.
Included, too, are incoming freshmen, who by name Beals singles out for the impression they made in fall baseball – Tyler Kean (Springboro, Oh) and Wyatt Loncar (Los Angeles, Ca). Both throw hard, and Kean features an impressive breaking ball.
Conclusion on pitching:  Former Buckeye standout Dan DeLucia is the new pitching coach in 2020, with former Buckeye and Chicago White Sox pitcher Brad Goldberg assisting. The expectations are positive, but there must be improvement – namely, fewer walks.
Behind whoever pitches the expectations are no less, albeit Beals and staff are faced with replacing their entire outfield. Ridge Winand and Brady Cherry graduated and Dom Canzone signed with the Arizona Diamonbacks.
Nolan Clegg is penciled in to play right field on opening day.  Clegg hit .286 in limited time last year, playing center and right, with a pair of home runs and 13 RBIs. He runs well, has a strong arm for the position, and his baseball pedigree bodes confidence.
Left field is up for grabs, but Beals also mentions that the offensive profile in 2020 dictates fewer home runs and more line drives to the gaps. That means opportunity for freshman Mitch Okuley and redshirt soph Jake Ruby. With his swing Okuley's going to hit, and Jake Ruby's skills and opportunity have simply been hampered by two seasons of injury absence.  And red-shirt junior Scottie Seymour is to be considered.
Sophomore Marcus Ernst's name is attached to about five different positions on the field…because the Dublin product is a line drive machine. Ernst hit .257 last year while appearing in 28 games, but that .257 included a lot of hard outs at opposing fielders.
"Marcus is going to hit, we know that," adds Beals. "So we've got to get him on the field. He can play a lot of places, so options are on the table."
Which leaves center field to freshmen Nate Karaffa (who played high school baseball with Nolan Clegg in Toronto, Oh).
"Karaffa has speed, skills, and made an impression in fall baseball," says Beals. "We're going to give him the opportunity early to show us he can play out there every day."
The interior defense – the infield – should be solid, returning intact from a year ago and welcoming back shortstop Noah West from a second knee injury. Zach Dezenzo moves back to third, Matt Carpenter, selected as a captain, is a fixture now at second, and Conner Pohl returns at first. Those four represent the only returning infield (intact) in the Big Ten. Nick Erwin, who played 40 games at third last year, is expected back after hamstring surgery.
Dingler, of course, returns healthy behind the plate, a captain, and the pre-season pick for Big Ten Player of The Year.  Beals calls him the best athlete on the field – a "dude".  Another Big Ten coach calls him…a game changer at the plate and behind the plate."  He hit .291 in limited action last year and no one in the Big Ten – or the country – throws it better.
Senior Brent Todys is the catching backup, along with hitting in the DH spot.  Todys is going to hit, with 9 homers and 41 RBIs in 199 at bats in 2019.
"The defense should be improved defensively again," assures Beals. "And I'm confident that Dezenzo will take the next step as a hitter (81 strikeouts in 216 at bats).   Conner Pohl was really good for us at first base, and he needs to get off to a good start at the plate.  We're looking for line drives.  The power will take care of itself."
Conclusion on the eight position players: Probably more athletic in the outfield and solid defensively in the infield. Beals stresses a different offensive personality for 2020 – line drives and excitement on the bases – but this will not be a team devoid of home runs.  They hit 69 last year, and Pohl, Dezenzo, Todys, Dingler, Clegg and a player to be named later will account for two-thirds that many this year.
I think they'll probably hit in the range of .270.  Last year they averaged 5.5 runs a game and gave up 4.7. This year I would expect a run less on offense, and a half run less in earned run average. That's winning baseball if the blueprint – Beals' process – holds true.
Are they good enough to return to the Big Ten tourney, and the NCAA?
That's the goal, but we really won't know until April. The schedule is conducive for early success with St. Joe's (sub .500 in 2019), Pitt (sub .500 in 2019), and Indiana State (43-18 in 2019) on opening weekend.
"That's a good test, and a fair test," says Beals. "We want to get three quality starts for our weekend rotation before going to Georgia Tech (43-19 last year, #19 pre-season) on week 2. And Tech will be a really good test."
Between that and the Big Ten opener they'll play Lipscomb, Stetson, Harvard, Fairfield, North Florida, and Liberty on home-opening weekend.
The crystal ball says…
I meant what I wrote in the opening, but the burden is on pitching.  They HAVE to pitch and a lot rests on misters Lonsway, Burhenn, and Smith.  And is there any lightning in that bullpen bottle?  Nobody knows at this point.  4.5 runs is enough to win on two out of three days if you limit the opposition to 4.  That would mean .600 baseball, which is a bit better than they did last year (.580) scoring a run more per game.
They spent the weekend in Florida, playing live inter-squads on Saturday and Sunday, working out the kinks in 80-degree weather.
"Things you can't do indoors, cut-offs and base running,"  said Beals on Saturday.  "Eight different pitchers got work, and they pitched well against our split lineup.  The offense was a little off, but when you're split you don't have the matchups you'd have in a regular game."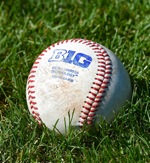 Can they win 36 again, or even 38? Well they can win 30 (regular season) if they avoid the lapses.  The Buckeyes had two five-game losing streaks in 2019.   They're picked by D1 Baseball to finish third in the Big Ten, and I would expect the young position players to take a month to assimilate.  I expect one surprise emergent by May.  I expect them to come out of the first four weeks better than .500 – I'll say 8-6, or 9-5.  And please, no injuries!
So, as long as they stay healthy, the talent becomes manifest…and someone that vaguely resembles Andrew Magno shows up, this team can return to two tournaments.  Beyond that, everybody's crystal ball gets cloudy.
But again the question…why not the Buckeyes?