An impressive St. Marys team used its impressive size and some senior experience to beat Minster Saturday night…in what might have been the Wildcats' best effort of the year.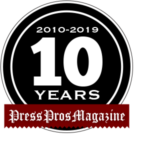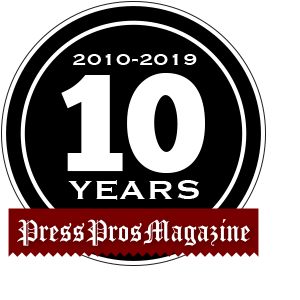 Minster, OH – By halftime of Saturday's non-conference game between Minster and visiting St. Marys, it was obvious why with 524 wins and three state championships Dan Hegemier decided to come out of retirement for a second tenure as the Rough Riders head coach.
It's easy to coach when you have size and power…and speed…and Hegemier's Rough Riders (16-3) exhibited all three in an impressive 47-39 win over the now 12-7 (4-3 in MAC) Wildcats.
Size?  Try 6'6″ senior Ethan Steger and 6'8″ Austin Parks on for size.  Between the two of them they blocked eight shots and altered that many more Saturday.
Power?  Try as they might with their own size – Justin Nixon, Trent Roetgerman and Carson Prenger – the 'Cats simply couldn't move Steger and Parks out from between themselves and the basket.  The two interior towers for St. Marys gave a stark exhibition of the term 'defending the rim'.  Nixon and Jacob Salazar, the Wildcats' leading scorers for the season, finished with just two points…between them!
Speed?  They had that too, with junior guard LeTrey Williams, who slashed to the rim, shot the perimeter jump shot, and harrassed the Minster guards on defense all night…finishing with a team-high 14 points.
"It's nice to have size and speed,"  said Hegemier afterwards.  "Oh yeah…it's extremely important in this game.  Size and speed you can't coach, and it sure makes it easier."
But it wasn't easy for Hegemier and the Rough Riders in the first quarter, as Minster came out hot on 'Senior Night', shot 6 of 11 from the field, including three-pointers by Ethan Lehmkuhl (2) and Trent Roetgerman, who had 7 points for the quarter, and ambushed St. Marys to the tune of a 15-8 lead after the first eight minutes.
"We obviously started with a lot of emotion, it being Senior Night,"  said Minster coach Mike McClurg.
But unfortunately, that senior steam wore off, and in a hurry, over the next eight minutes.  St. Marys would go on a 15-1 run, completely denying Minster anything around the rim, as Steger and Parks began batting away one shot after another, and what they didn't swat they altered.  Minster's lone point came on a Eric Schmidt free throw 5 minutes into the quarter.
While on the other end St. Marys' patience to work the ball inside-out paid dividends as Williams and Parks teamed up to score 9 of the Riders' 15 points for the period.  By halftime they had wiped out the 15-8 deficit, and led 23-16.
It was confounding for Minster, despite their own interior size.  And the kind of shot-blocking performance that Steger and Parks put on began to show on the Wildcats' aggression towards the rim.
"I thought we played hard, but I questioned our toughness a little at halftime,"  said McClurg.  "You can't simulate that kind of size in practice, and when you score one point for a quarter you stop playing aggressively.  It was very physical, and we quit taking the ball through guys' chins.  But I thought we came back in the second half and did a better job.  I thought we competed harder and we did take the ball at some people.  We were able to score a few more points."
If you can't simulate it, how to you adjust for it? Park and Steger came back in the third quarter and picked up defensively where they left off.  But Minster quietly began whittling away at the seven-point deficit, working the ball, getting the best look they could, and while they only scored five points on a Roetgerman three and a Nixon lay-in…they held St. Marys to just six points.  Still, Minster trailed by eight points, 29-21, going to the fourth quarter.
They would eventually cut the deficit to four points by pressing and doubling the basketball at every opportunity.  But when you double you have leave someone unguarded, and St. Marys took advantage of that, plus mounting fouls.  By the three minute mark of the fourth quarter both teams were shooting the double bonus.  St. Marys cashed in, getting to the line 13 times, and hitting 11 of those shots.
On the other end Minster got to the line 12 times and hit 9, but they couldn't close ground.  And when St. Marys scored twice in transition off turnovers in the final minute or so, they pushed the lead back to 47-39, nearly the same as the halftime margin.
Without question, Minster played hard over the final sixteen minutes, determined to try – perhaps their hardest, and grittiest performance of the year.
"Size can intimidate you sometimes,"  added McClurg.  "Because you can't practice against it, and you don't see it until you get out there.  But we adjusted the best we could, and the game was just 'odd'.  Odd because our two leading scorers finished the game with just 2 points between them (Nixon finished with 2 and Jacob Salazar did not score).  We lost by eight, and our two best scorers didn't score.  We have to make sure our two best scorers don't get held to two points anymore.
"But I was also impressed by the rest of our team stepping up and making buckets.  They really got in our grill defensively after the first quarter, and they made it tough.  But Eric Schmidt was one of those who decided he was going to take through some people, and I think we can take some positives from that, and the effort with which we played, and move forward."
To that point, Schmidt scored 10 of his 11 points for the game in the fourth quarter, while Roetgerman finished with 12, Ethan Lehmkuhl had 9, Carson Prenger had 3, and Bryan Falk and Justin Nixon had 2 each.
For St. Marys, a team that has advantage that more than one will not be able to simulate in practice, Williams led them with 14, while Steger had 13 and Parks finished with 11.  Max Mielke had 4 and Jack Cisco had 2.
When it was announced last spring that Hegemier was coming out of retirement to coach again after 524 wins and his three state titles, a lot of people questioned why.  He smiled about it Saturday as he leaned against the wall outside his locker room and talked about his team.
"We had a lot of shots in the second quarter that we missed, and we had some turnovers tonight that were uncalled for, but we're a tired basketball team.  This makes five games in eight nights…and if I'm tired I know they're tired.
"But give Minster credit because they're big and physical, and they just kept coming and coming and coming.  I was hoping they'd back off, but they just kept driving to the rim.  We had some foul trouble.   Parks fouled out, and he can play, but he's just a baby.  And we've got some eighth graders coming that are almost as big and they're pretty good, too.  Tonight was a tough game, a tough win, Minster's well-coached and they've got some good athletes.  We'll take a couple of days off and get ready for next week."
The tournament draw is on Sunday and Mike McClurg left the building Saturday night taking inventory of the positives of playing a team that big – a team you can't prepare for in practice – and only losing by eight points.
"We won't see anything like that in Wapakoneta,"  he smiled.  "It's always tough, but it won't be anyone like that."
And thank God…for small favors.  Eh?