Anna took a measure of satisfaction in atoning for an earlier loss, and wrapped up consecutive Shelby County League titles with stubborn win over rival Fort Loramie.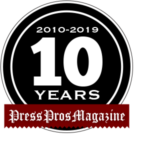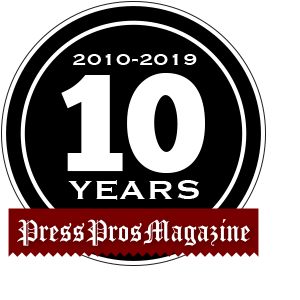 Anna, OH – Anna Rockets coach Nate Barhorst and leading scorer Bart Bixler both admitted to using the memory of a December 27 loss to Fort Loramie as motivation – all the motivation you could want.
Well, nearly…because atoning for a loss isn't quite as satisfying as wrapping a league basketball title in the Shelby County League.  But slice it how you will, Barhorst, Bixler and Company did both Friday night with a 55-47 win over Fort Loramie to improve their record to 15-3, and 10-1 in SCL play…and claim their 13th win in their last fourteen outings since losing to Loramie back in December.  Only Ottoville has won against Anna during that run, by 4 points during the Flying To The Hoop weekend in Kettering, January 20th.
But Fort Loramie (12-6, and 6-4 in SCL) made 'em earn it.  The Redskins came out energized, scored the game's first four points, and served notice to the Rockets that they while they couldn't claim a share of the title, they had something to play for, as well – the role of spoiler.  A loss at the hands of Loramie could plunge Anna into a first place tie with Jackson Center (8-2 entering Friday), who was playing on the road at Botkins.  Sharing is not nearly as neat as outright – like kissing your sister.
"They're a tough matchup for us,"  said Barhorst.  "It's one style versus the other.  They're more patient on offense, and we want to play up-tempo…speed things up.  We knew this would not be easy."
And indeed it wasn't in the first half.  Caleb Meyer, Nick Brandewie, Grant Albers, and Nate Meyer saw to that, rushing Loramie out to a 17-11 advantage after eight minutes.  The 'Skins got good looks at the rim, and they made good on those shots.
But true to form, Anna got the tempo going in the second quarter, Bart Bixler and Riley Huelskamp accounted for 10 of their 14 points – Bixler hitting a shot at the buzzer – and Anna took a 25-23 halftime lead to the locker room.
"We got our defense going in the second quarter, and improved it more in the second half,"  added Barhorst.  "We began getting a few stops when we needed them."
They got a shot in the arm from guard Isaac Lininger in the third quarter.  Lininger scored 7 points on the way to an 8-2 Anna run to push the lead out to 10, while teammate Justin Murray added 5 of his own on a pair of stickbacks off offensive rebounds.  Before you knew it the Rockets were up 39-29, but Loramie was in no mood to concede.
The Redskins came back with an 8-2 run of their own, fueled by Grant Albers and his 7 points…and a clutch three-pointer by Damon Mescher.  By the third quarter's end it was a ballgame – a typical Anna-Loramie Shelby County League game – and both teams oozed 'wanting it'.
Loramie cut the lead to 41-40 on an Albers shot, only to have Anna answer on the other end, pushing the lead back to 45-41.  But Loramie would score on successive possessions to finally tie the game at 45-45.  At that point Justin Murray asserted himself, scoring on offensive rebounds to push the lead back to 49-45.  Loramie began finding it tougher as the defense that Nate Barhorst lauded began to clamp down.  Nick Brandewie 's bucket accounted for Loramie's 47th point with a minute remaining…but they wouldn't score again.  In the meantime Isaac Lininger turned into cold, hard cash at the line as Loramie was forced to foul, pushing the lead to 53-47.
Still, six points is not insurmountable.  But with 35 seconds remaining, Bart Bixler stripped Loramie's Nate Meyer in the backcourt, and raced to score on the other end…55-47…to conclude the scoring, atone for December 27, and again claim the outright basketball title for Anna.
"He hadn't switched hands with his dribble, and I kinda' anticipated that I could get a pick.  It was a good point in the game,"  said Bixler of his swipe later.  "It really mattered."
He (Bixler) would finish with a team-high 16 points, while Isaac Lininger's second half shooting would net him 15, and Murray, with his board work would end up with 11 – three players in double figures.  Riley Huelskamp had 5 and Kam Steward finished the game with 8 points.
"I knew when we went up by ten that they'd make a run,"  said Barhorst.  "Good teams are going to make their run, and they're a good team.  We knew it wouldn't be easy, you saw what they did to us the first time, and they continued to fight back tonight even though I thought we did a better job of adjusting.
"But give credit to Justin Murray, because he had some huge rebounds and stickbacks, and then Bart had the big steal at the end.  And, I thought our defense rotation on their last three possessions was just outstanding."
Loramie coach Corey Britton didn't mince words.  His disappointment was evident after battling back from the ten-point deficit in the third quarter…only to see the game slip away as a result of rudimentary failures when the outcome was on the line.
"We missed some shots late, and give them credit for doing a nice job on the glass,"  he said.  "At 45-45 they had back-to-back misses and back-to-back putbacks to score.  And we had good looks at the other end, but the ball just didn't go in.  Sometimes…it's as simple as that.  I was really proud of them for fighting back – first time in a couple of weeks that I saw the fight in our kids like that.  But we missed some easy shots early, and we didn't rebound at crunch time, two things we can fix.  We're going to be a tough out [in the tournament]."
Grant Albers led Loramie with 13 points.  Teammate Nick Brandewie also reached double figures with 10, while Caleb Meyer had 8, Damon Mescher had 7, Nate Meyer had 6, and Nolan Berning had three on a three-pointer.
Anna's cozy gym was packed, of course.  And the atmosphere was electric and loud…tournament-like, which Britton counted as a valuable experience for the upcoming Division IV sectional at Piqua.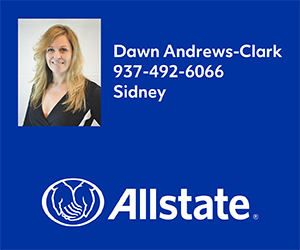 "It's going to be like this every night in Piqua," added Britton.  "That sectional will be as good this year as it ever has been, and it'll be a war every night…and you'll have to earn your two or three wins this year."
But they won't play Anna again.  The Rockets are in Division III, which gave Bart Bixler all the more satisfaction Friday for closing out his Shelby County League resume' against rival Fort Loramie with a win.
"This was more than the just the league title tonight," he said with a wide grin.  "This was the last time we're ever playing Loramie, our rivals, and we wanted to come out with a victory.  That's a great thing.  And winning back to back to back league titles is something I'll never forget."
Obviously he has a good memory…particularly concerning December 27.