The resumes of the two old rivals are similar,  and so, too, could be their chances of getting at-large bids to the NCAA tournament.  Some preview thoughts of Tuesday's OSU-Michigan matchup.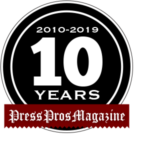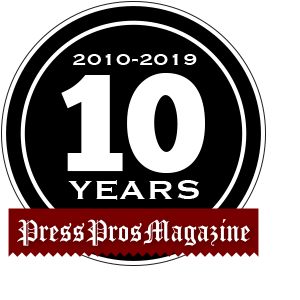 Columbus – It's that time of season when the various networks that televise college basketball will stage an entertaining guessing game in which the blind resumes' of two teams are put on the screen. Viewers must guess which team is which, and which team has a better shot at a higher seed in the NCAA tournament.
Every basketball reporter, sports anchor and blogger will have an opinion about who's in and who's out in the next 35 or so days, so here's the Press Pros Magazine test:
Team A: Impressive non-conference victories over Villanova, maybe North Carolina and Kentucky and Big Ten victories over Penn State and Indiana. This team has a NCAA Evaluation Tool ranking of 20, yet the team is unranked.
Team B: Powerful non-conference wins over Creighton, maybe North Carolina and Gonzaga and a near miss in overtime against Oregon. This team has a NET of 31 and also is unranked.
Each team has had a four-game losing streak and lost five of six games.
Although they despise each other to the point where they'd let the air out of each other's tires, they're kissing cousins in hoops thus far, whether they like it or not.
The former is Ohio State and the latter is Michigan. If you were correct, sorry, but no free pizza or t-shirt.
This is brought up because the Buckeyes (14-7, 4-6) will face the Wolverines (13-8, 4-6) in a game pitting teams going after a third straight victory at 7 p.m. Tuesday at Crisler Arena in Ann Arbor, Michigan.
Both look like good bets to make the cut for the NCAA tournament, but there are no guarantees in a Big 10 that has 12 upstanding teams out of 14.
"They're like us,'' Ohio State junior point guard C.J. Jackson said of Michigan. "They have had some adversity hit. That's the Big Ten. You never know what can happen.''
Seth Davis wrote in The Athletic that Ohio State, North Carolina, Florida, Washington and 2019 national champion Virginia have been the most disappointing teams in the nation.
The Buckeyes were ranked as high as No. 2 in The Associated Press poll and won their first nine games before the blunt force trauma of the Big Ten hit.
Michigan, too, started like gangbusters only to lose its footing.
"Obviously, they have taken their lumps in league play like everybody does,'' Ohio State coach Chris Holtmann said. "It's a veteran group that has won a lot of games. They've been to back to back Sweet 16s. It will be a great challenge up there.''
Ohio State and Michigan have some major flaws in their games, but the flesh-eating monster called the Big Ten is the root cause for a lot of their problems.
"No one is taking away Michigan's early season wins against Creighton, Gonzaga and North Carolina,'' Holtmann said. "They did that. (The season) is not just a snippet of two weeks or three weeks or four weeks.''
The Wolverines had that new car smell in November with Juwan Howard taking over for John Beilein as coach and Ignas Brazdeikis (New York Knicks) and Jordan Poole (Golden State Warriors) leaving early for the NBA. Charles Matthews also left early, but was not drafted.
Here are the similarities between the teams:
1. Ohio State lost forwards Andre Wesson (fractured orbital bone) and Kyle Young (appendectomy) each for two games. The playing status of Michigan forward Isaiah Livers, a catalyst at both ends of the floor, is uncertain. He missed nine games to a groin injury and was hurt again against on Saturday.
2. Holtmann suspended sophomore guards Duane Washington and Luther Muhammad for the Nebraska game for an off the court incident. Howard sat star point guard Zavier Simpson, also for Nebraska, for an unspecified violation of team rules. Rumor has it that it stemmed from a traffic incident.
3. Home court advantage has never been more important in the Big Ten, but the Buckeyes have lost to Wisconsin and Minnesota at The Schott and the Wolverines have been defeated by Penn State and Illinois at Crisler.
Both coaches have publicly knocked their teams for a lack of focus and toughness.
Ohio State will be at a considerable disadvantage playing without freshman point guard DJ Carton a second straight game. He has taken an indefinite leave of absence to take care of mental health issues.
That leaves Walker as the only true point guard on the roster, although Washington can play the position in a pinch.
Holtmann is glad to have a steadying influence in Walker.
"He's a great kid," he said. "Team character, collective character, maturity is so important. And I think in league play in January, February and March, he has got it. He has got to continue to make improvements, but I think he has got that stuff that you need."
Walker's match-up tonight will be Simpson, and no introduction is required. They have been opponents since third grade. They also chat on Instagram.
A lot of the uncertainty and outright panic has left the fan base since Simpson returned to direct a victory over Rutgers on Saturday at Madison Square Garden. He sealed the victory with two free throws with 24 seconds to play.
Rutgers geared its defense to prevent Simpson from getting into an offensive flow, and it partly worked as he was 1-for-5 shooting. But he had 10 assists and played 38 minutes.
"Played as if I played my last game,'' he said. "(The suspension) is something that's in the past. We're trying to move forward.''
Michigan leans on Simpson to the point where he's like a pair of crutches. He is averaging 12.8 points and leads the conference in assists at 8.4. He leads the conference in minutes played at more than 37 per game.
The most important numbers are 65-21. That's the Wolverines' record with Simpson running the offense. He led the team to the Final Four two years ago and to the Sweet 16 last season.
Ohio State has to find ways to divvy the minutes that Carton played. Walker said he was okay with playing 37 ½ minutes in a victory over Indiana on Saturday.
Sophomore wing Justin Ahrens of Versailles could get extended minutes in Carton's absence. He helped turn the Indiana game into somewhat of a rout by hitting three three-pointers in the second half. He played 13 ½ minutes.
"I think he is carving out (a role),'' Holtmann said. "We're going to continue to see that with one less perimeter (player). It will be interesting to see how it's going to play out with more players getting more minutes and responsibility. Obviously, D.J. impacted a lot of things when he was practicing and playing. I think (the rotation) will evolve a little bit. We'll probably talk about it between now and the game.''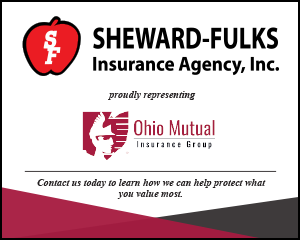 Another concern might be Muhammad's health. He "threw out'' a shoulder against Northwestern, did not practice last Thursday and was held out of contact Friday. But there was no pain against Indiana and he played almost 28 minutes.
"It's something we have to monitor,'' Holtmann said.
Michigan lost a bundle in Livers. He is an in-your-face defender and can fill the basket from anywhere on the court. He pounded the floor in anger when he got injured against Rutgers.
"He impacts them a lot with his scoring and how they want to play,'' Holtmann said. "He was having a great year.''