Two weeks prior to the debut of another college baseball season, players, parents, and fans come together to defy six more weeks of winter – to focus on something more appealing, and unifying, than issues of health and politics.

Columbus – There were more than three hundred people at Ohio State's annual baseball pre-season 'meet-the-team' banquet Saturday night…and a lot of people mindful of something of higher priority than a 'feel good' event on the eve of February.
But the point is that a lot of people did come to feel good – people with issues of far more importance than who starts in left field for Buckeyes when they take the field against St. Joseph on February 14 in Port Charlotte, Florida.  Hope, they say, springs eternal – memories of Vada Pinson, Robby, Willie, and 'The Mick'.
I sat at a table tucked away in a corner of the room with long-time friends Tom Randall, Jim Durham, Press Pros colleague Mark Znidar…and Terry Peake, a former state patrolman and long-time Buckeye baseball fan facing serious cervical vertebrae surgery in a matter of weeks. He could barely turn his head…in obvious pain.
And yet, there was nothing on this Saturday night that brought him more comfort than to be around baseball – around baseball people – and talking about baseball. "This takes your mind off things," he said with an optimistic smile.
Terry Peake is seventy years old.  Sophomore third baseman Nick Erwin is twenty and recovering from an unusual and serious hamstring injury suffered in the midst of fall practice, one that required reconstructive surgery and a lengthy, and patient process of rehabilitation.  Saturday night…Nick Erwin was looking forward to baseball season as much as anyone in the room – if only to discover that he can once again move about comfortably.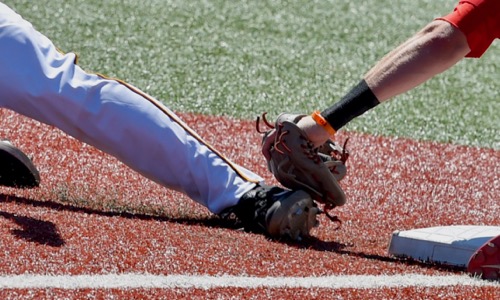 "It's doing fine," he assured of his injury. "I can actually room up steps two at a time."
Unspoken, he longed to be outside in warm weather – sunshine, sweat, and physical activity that will test the progress of his healing. Erwin, who played in 42 games last year, can't wait to play again!
Every demographic was represented Saturday, from sisters, brothers, parents, grandparents, and a few nieces and nephews; and I might well assume both Democrats and Republicans. There was apparent diversity.
And yet, there wasn't one word uttered about their differences…or impeachment, Trump, subpoenas and witnesses.
Coronas before dinner took priority over concerns about the Coronavirus.
There was optimism, and the mutual pride in something building – the recognition of a youthful baseball team ranked #24 among 301 other Division I baseball teams.
There was the sense of one for all, and all for one…and the words of coach Greg Beals who professes Buckeye 'brotherhood' as an overtone to every inevitable outcome – the good, the bad, wins and losses.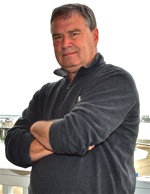 It's not as big as football, not as profiled as basketball. There's not one word this week on the Big Ten network about baseball. And yet, there isn't another sport in the Big Ten this week that evokes as much anticipation as the start of baseball season.
Plans were being made – flights to Florida, reservations in Atlanta and Nashville, as the Buckeyes spend the first four weeks on the road. They mingled, shaking hands, posing for pictures, personal interaction with Beals and the coaches – a commonality as pure as Little League.
Introductions concluded, they finally broke for home with a focus on opening weekend, a winning start, and the long process of 56 games and a return to the Big Ten and NCAA tournaments – things more sustaining than the worries and issues of life. To hell with our problems…something better has our hearts.
It's almost time…to play ball!