The Fort Loramie Lady Redskins are the last area unbeaten team as the season heads into the home stretch…The Anna Rockets had another sizzling week…Arcanum and Tri-Village will decide the girls Cross County Conference title this week…and the boys tournament draw will be held next Sunday.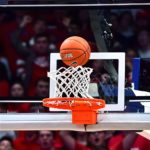 Welcome to the perfect remedy for your Super Bowl hangover.
One of my pet peeves (and yes, I do have a lot of them!) is organizations who have web sites, and don't maintain them. Drives me absolutely bonkers. An example—the Central Buckeye Conference has a site, as most conferences do. Yesterday was a league day for the conference, with all 12 teams in action.  As of this morning, there was one score posted on the website…ONE!  Jonathan Alder is the 7th ranked team in the state in Division two…no score on the conference website. And that's just one example. If you are going to do it…take the time and make the effort to do it right. Doesn't sound like too much to ask.
My biggest question about the Fort Loramie Lady Redskins remarkable season has been how would they respond when challenged? A team averaging 74 points a game and allowing 21 hasn't had much stress…so what would they do when a team came out and punched them in the mouth?
I got my answer Saturday.  They punched back.
A charged up and talented Anna team took it to the Redskins early, leading 16-8 after a quarter and still up 8 mid-way through the second. From that 20-12 deficit, the Skins went on a 35-11 run for a 47-31 lead after 3 in an eventual 61-44 win. The win clinched the Shelby County League title for Loramie, their 12th championship since 2000.
Loramie has always played defense (though not at this year's level), but to me the most remarkable thing about this squad is their leading scorer averages 11 points a game. That's junior Dana Rose. Sophomore Ava Sholtis averages 10.5, and three others average between 8.4 and 10 points a game.
The Redskins still have regular season dates with 13-5 Botkins and state ranked Marion Local and Liberty Benton. Loramie clobbered the Trojans 76-18 in their first meeting, and both Marion and Liberty-Benton got clubbed last week. Stay tuned.
Wanted to give a shout out to Piqua senior Tylah Yeomans, who set the school single season scoring record Saturday in a win over Greenville. With two games left, Yeomans has 375 points, two more than Wendi Ousley scored during the 1983-84 season. At 15-5, the Indians are having their best season in more than two decades. We will take a closer look at the Indians next week.
Fort Recovery threw the MAC race into chaos with their dominating win over Marion Local last week. Recovery has not won a league title in at least 20 years but share the lead with Marion with two games to play. 15-3 Minster, which has lost to both co-leaders, is still in the hunt, one game back. On Thursday, Marion Local hosts 11-7 New Bremen, Fort Recovery hosts 12-7 St Henry, and Minster travels to 12-6 New Knoxville. None of those games is a sure thing.
Sidney will wrap up a great season on the road this week. The 15-5 Yellowjackets, who clinched the Valley title of the Miami Valley League two weeks ago, finish at Tippecanoe Wednesday and Greenville Saturday.
Tippecanoe has clinched the overall MVL championship, going 16-0 in league play. The Red Devils, who started 0-2, are 16-2 since. They wrap up the season Saturday at home against Vandalia Butler.
The top two teams in the Cross County Conference will finally get together Thursday night. 18-1 Tri-Village, the 8th ranked Division four team in the state last week, will host 16-5 Arcanum. The Patriots only loss was to state ranked Margaretta, while the Trojans have won 5 straight after a  three game skid.
On the boys side…what a year they are having at Anna. A state championship in football and the basketball teams are a combined 27-9. The Rockets of Nate Barhorst had another tremendous week, thumping 15-3 Jackson Center for the second time this season, then bouncing Versailles from the ranks of the unbeaten. They now lead the Tigers in the SCL race by a game in the loss column, with Botkins and Fort Loramie two games back.
This week, Anna takes the trip to Fairlawn Tuesday before hosting Fort Loramie Friday. Jackson Center is at Botkins Friday in their only game of the week.
One certainly can't blame the Versailles Tigers if they simply ran out gas against Anna Saturday. Travis Swank's team hardly needs me to make apologies for it but consider this…in the last 12 days the Tigers have beaten Vandalia Butler on the road in overtime, downed Parkway by 7, escaped Fort Loramie by 1, and beat Minster by 3 on the road. Makes me tired just writing it.
Versailles still has a two-game lead in the MAC and can clinch the title outright with a win over Coldwater Friday night.  Parkway and Delphos St John's are two games back.
I'm sure people are wondering what happened to Sidney Saturday night in a 55-27 loss to St Marys. It's pretty simple really…St Marys is good. 13-3 good. Dan Hegemier came out of retirement to coach the Roughriders, and what resulted in state titles at Fort Loramie and New Knoxville is working for St Marys.
The Riders dropped their opener to 14-4 Fort Recovery by two, and played state ranked powerhouses Ottawa-Glandorf and Lima Shawnee tough before losing by 10 and 9 respectively. Last year, those two teams beat St Marys by a combined 61 points.
Sidney is still 16-2 and had good wins over Butler and Xenia last week. They can clinch the Valley Division of the Miami Valley League by winning at West Carrollton Friday, but first will travel to Troy Tuesday night. When those teams met in December, they needed overtime before Sidney won 73-68.
Tippecanoe has a two-game lead in the Miami Division over Troy and Vandalia Butler. The Red Devils visit Fairborn Tuesday before hosting Troy on Friday, while Butler is at Fairborn Friday.
The Cross County Conference title will be on the line Friday when National Trail travels to Mississinawa Valley. National Trail has been the class of the conference all season, going 9-0 and 16-3 overall. Mississinawa Valley is 9-9…8-1 in the CCC and 1-8 in non-conference. That might tell you all you need to know.
This is absolutely a great time of year. Football is over (and don't hand me that XFL nonsense; football is done until August), the girls tournament draw is in the books, and the boys draw is Sunday the 9th. You can get all the scores nightly on the Moeller Beer Barn scoreboard right through the state finals, and of course, you can read about the biggest games with the best photography on the internet. I say that without reservation. Talk to you next week!