The steady, every-day reliever for the San Diego Padres has a new contract and new motivation as he prepares to leave for spring training. And for those local players who wonder how those at the top get ready to play, Craig Stammen recently shared his winter routine.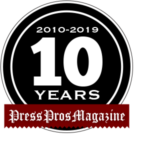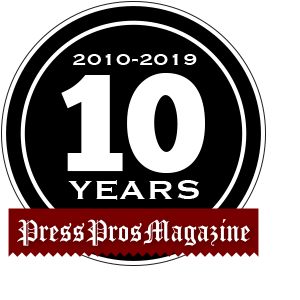 Dayton – Craig Stammen said he'd pick me up at 8:15, and as sure as his typical 1-2-3 inning…he was there precisely at 8:15.
"Hop in," he said, perched by behind the wheel of his Ford pickup. "You ready to go to work?"
Work, in Stammen's case, is relative to what you make of it. He plays baseball for a living, one of the major league's most dependable set-up men out of the San Diego Padres bullpen for the past three seasons. His numbers for last year alone: 8 wins, 7 losses, and an earned run average of 3.29 in 82 innings of work.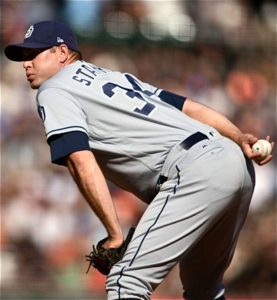 Consistent? In ten seasons of big league service now he's pitched 732 innings and compiled a record of 44-37. But in his last six years, pitching exclusively out of the bullpen for Washington and San Diego, he's averaged 60 innings, 6 wins, and an ERA of 3.01. Those numbers ranked in the top 20% of all major league pitchers in his category.  Craig Stammen…pretty much…always delivers.
For that work, and his reliability, the Padres rewarded him over the winter with a new two-year deal worth $9 million dollars and a club option for a third year, through 2022. For a guy who'll turn 36 in March, he couldn't be happier. He and wife Audrey had their second child last season, he loves San Diego (who wouldn't), and with typical baseball optimism, he can't wait to get back there for what he hopes to be another good year on a team primed to compete with the Dodgers for the National League West title.
"It's as good a contract as I could have hoped for," he says. "It's always been a dream to come home and play for the Reds, but the Padres made me a bigger priority, and the Reds were obviously waiting to add a pitcher like me at the last minute. I'm very happy to be a San Diego Padre."
But first, the work that precedes the work for which he gets paid. Like every other major league pitcher Craig Stammen maintains a vigorous off-season conditioning routine, and when I called recently to ask him to share one of his 'work days' he eagerly agreed. After picking me up last week he wheeled onto I-75 headed for south Dayton and Orion Sports Medicine, in Miamisburg, to work with Orion founder Dr. Phil Anloague and therapist Shane Page, who on this day doubled as Stammen's workout catcher.
The routine starts with fifteen minutes of moist heat applied to his shoulder and elbow, followed by a good half hour of stretching – back, arms, shoulders, hamstrings, calf, and achilles – under the watchful eye of Shane Page, who himself played high school baseball for Tom Randall at Springfield's Kenton Ridge High School. When it impacts your livelyhood you leave nothing to chance – no shortcuts.
Then, a session of long toss, with Page, gradually increasing the distance to an eventual 50 yards.
It was only his second day throwing off a pitching mound, so Stammen limited that part of his workout to just 25 pitches – fastballs, sliders, and change of speed. Generally, he was pleased with it, but good or bad, he's experienced enough to know that 25 was his limit for January and he refrained from a 26th just to finish one pitch better, or on a higher note.
After a half hour cooling down period he went to work with 'Dr. Phil' whose reputation is so respected that other area major leaguers like Joe Smith (Houston Astros) and Sean Murphy (Oakland Athletics) join Stammen in making Orion Sports their choice for weekly workouts and physical therapy.
There's more stretching, post-throwing, as Anloague worked patiently with every muscle group. "You cannot overemphasize stretching," says Anloague, who also serves as the Chair of the Department of Physical Therapy at the University of Dayton…and as consultant for the NBA Indiana Pacers.
Then, the fun stuff, as Anloague oversees an arduous station-to-station routine of light weight repetitions, more stretching, and exercises emphasizing balance and coordination.
"The idea is to improve functional strength, as well as transitional strength between the legs, core, and upper body," Anloague explains.
"We tested Craig at the end of the last baseball season to see where he had weaknesses, and now we're working to bring him more into balance."
In layman's terminology…it's how a guy who's 35, with 438 appearances over ten seasons, and many of those appearances coming on successive days, stays healthy, in peak form, and in demand.
If you need more proof, consider Wright State alum and fellow Orion devotee, Joe Smith, who's now in his 14th big league season, with 782 relief appearances, and a career record of 50 wins, 29 losses, and 2.98 earned run average.
Catcher Sean Murphy, who broke in with Oakland last season as their catching hopeful for the future, is another Orion regular, working to rehab a troublesome left knee that he had repaired in October. Murphy, another Wright State alum, is just 25 years of age.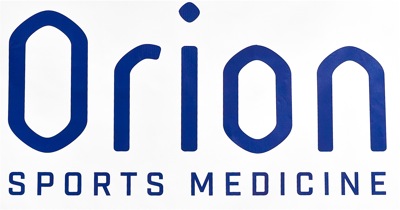 "I've never felt better," Stammen professes, and the numbers would seem to back him up.  "My arm feels the best it's ever felt, and I'd like to play for a couple of more years before I come home and sell farm equipment."
His family owns and operates North Star Implement Company, on route 127, near Versailles.
"The point is, baseball is still fun," Stammen smiles.  "And except for the business part of it…it's still the same game I played in North Star Little League. It's something I love, and something I want to do for as long as I can. But I know it won't last forever."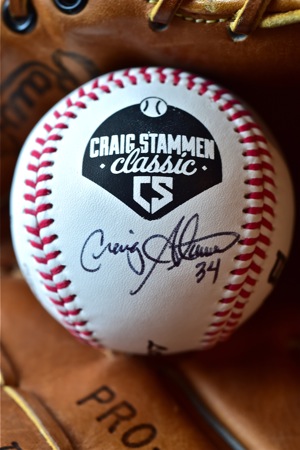 We arrived at Orion at 8:45. We wrapped things up and left at 1:45. Craig Stammen's 'work' day lasted about five hours – far longer than the average high schooler might consider as he gets ready for his baseball season.
But if you do play in high school, and you want to be where Craig Stammen is some day, it's the work that's necessary to climb each rung of the baseball ladder. It gets tougher and more competitive at each stop – high school, college, the minor leagues, and the major leagues.  Like any other job, it's the 'extra' work you do that sets you apart.
He leaves for spring training next week with a new contract and all the confidence in the world – at the top of his game. He has no plans to sell tractors for at least a few years yet…except to teammates in the Padres clubhouse.
And to close a deal he can honestly say…he always delivers.
Note: If you want more information about Orion Sports Therapy, their office is located at 2042 Byers Road, in Miamisburg, and their website is www.orionsportsmedicine.com.