The Buckeyes came together with a brotherhood of shooting, defense, and a superior shooting effort off the bench by 'you know who' to even their season series with Indiana, 68-59.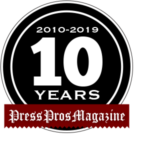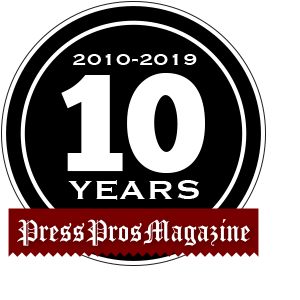 Columbus – The Ohio State basketball team has been talking all season without prompts about being a band of brothers, but when the losses began to pile up one after another since late December they have looked dysfunctional than together more times than not.
But when they were hit with the staggering news that freshman D.J. Carton was stepping away to take care of mental health issues on Thursday, those bonds looked to be forged with iron less than 48 hours later.
The setting was a sold-out Schott and national television audience on ESPN, and the Buckeyes produced their best effort in a Big Ten game to date with a 68-59 victory over Indiana before 18,809 on Saturday.
Center Kaleb Wesson went for 15 points and 11 rebounds, point guard C.J. Walker had 14 points, four assists and three steals and wing Justin Ahrens, of Versailles, swished three three-pointers and had a pretty back door lay-up for 11 points.
How focused was Ohio State?
There were an astounding 19 assists on 26 baskets, just 10 turnovers and 11 offensive rebounds.
"I just feel like that's a tribute to our family atmosphere,'' Wesson said. "Everybody is reaching out to D.J. right now, seeing how he is doing. We let him know that we're respecting his decision and we're behind him with anything he does.''
Wesson commented that it took "something extra'' not having Carton on the floor.
Carton met with coach Chris Holtmann before Thursday's practice to say that his mental health needed to be taken care of. He has been fighting some issues since his days as a child in Bettendorf, Iowa.
The five-star athlete was drawn to Ohio State largely because of the staff and players.
Walker never thought they were being walked out on.
"You have to do what's best for you sometimes,'' he said. "That's a serious thing that a lot of people go through. To do that shows his bravery and courage. We came closer together to support him. We just played for our brothers. That's what we did today.''
Everyone had to do a little more in Carton's absence, and Wesson and Walker were the front men.
Walker played 35 minutes, 34 seconds, and that's a marathon for the modern game.
"Create for others,'' Walker said of his play. "D.J. brings a lot to the table. He can get to the basket and create his own shot. We just figured out another way for everybody else to do that.''
Three weeks ago, Indiana (15-7, 5-6) pushed around Ohio State (14-7, 4-6) before a raucous crowd at Assembly Hall.
The Buckeyes flipped the outcome with a counter punch to the chin. The Hoosiers are one of the best rebounding teams in the conference, but were out-hustled on the glass to the tune of 31-24.
Wesson, who had five offensive rebounds, said "we tried to get more boards to be the tougher team.''
As for splitting the season series, he said, "We felt like we got payback.''
Indiana coach Archie Miller said Ohio State played as if it wanted every loose ball.
"They imposed their will physically on the boards and that was the difference in the game early,'' he said. "We could not rebound the ball, and that was the first time all season that I remember our team getting housed on the glass.''
That's life in the Big Ten this winter. The Hoosiers looked so sharp defeating Michigan State at home on January 23, but three days later coughed up a lead in the final minutes to lose to Maryland.
Indiana has lost four of its last six games and is, ouch, 1-5 on the road in conference.
Miller didn't have to have a game plan for Ahrens the first game because he played three minutes, but yesterday he was a sewing needle in the buttocks in 13 ½ minutes.
"You can't leave Justin or he's going to kill you,'' Wesson said. "That's what he did today. He hit shots for us and that was big.''
Walker explained that there are flows in every game, and that the current was moving in Ahrens' direction.
There was a lot of pressure on Walker. The Florida State transfer sizzled during non-conference, but has been largely up and down for weeks.
He made quite a stand this time.
"I'm ready for this,'' Walker said. "Once (Holtmann) told us that I had to change my mentality I knew what I had to do. It created more weight on my shoulders, but I'm ready for this. I'm going to continue what I do and make plays for my team.''
There has been less emphasis on Wesson playmaking from behind the three-point arc the last two games, and the result has been the basketball has been moving more quickly.
The Hoosiers were in a scramble mode trying to catch up.
"I just feel like we're getting back to our old ways,'' Walker said. "When we were going through adversity we weren't moving the ball and it stuck a lot. We figured to go back to our old ways when everyone was unselfish and believing in one another.''
Holtmann talked about the players needing to get better defensively, but Indiana had scoring droughts of 5:48, 3:25 and 4:02.
The final score is deceiving in that the Buckeyes had an 18-point lead with 3:40 to play.
Holtmann opened his news conference talking about Carton's situation. He lashed out at people who have criticized Carton, the team and him as "idiotic thinking.''
"The majority of our fans are so unbelievably supportive of him,'' Holtmann said.
As for being so understanding of a player leaving the team in the heart of the Big Ten schedule, he said, "Guilty, guilty and so be it. It makes me angry (hearing criticism).''
The only reason Holtmann got the Butler job on an interim basis six years ago was because head coach Brandon Miller resigned for mental health issues months before the opener.
That led Holtmann to schedule regular visits with a psychiatrist.
"What has helped me in some ways in terms of making me more compassionate – and I won't get into specifics – is that I've seen it first-hand with a close friend and someone I work with it,'' he said. "It's real. You can take your antiquated thinking somewhere else. There is nothing more important in our program than our players' physical and mental health and overall growth. That always will be the case.''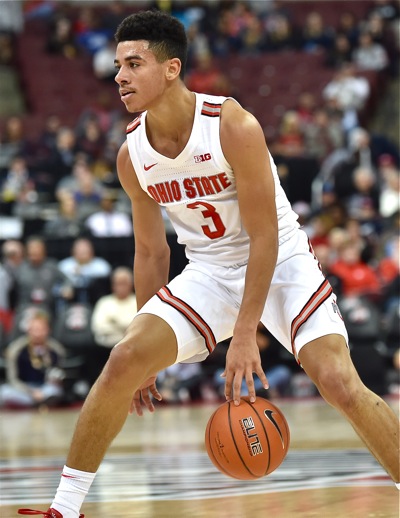 The suddenness of Carton leaving caught everyone by surprise, but not the issues he has been fighting. He has talked to coaches and teammates about his everyday fight for months.
"It was sudden, but a team is a pretty intimate setting, right?'' Holtmann said. "So you know in most cases what guys are going through. D.J. has been pretty (open) with his teammates in sharing what he has been going through for a while now. He shared with the team Thursday. He was very honest with them. They embraced him literally and figuratively as a group.''
Asked about the timeline Carton's return, and Holtmann shook his head.
"It's unchartered territory and I will be led by our medical staff and (athletic director) Gene Smith,'' he said.