His four three-pointers in their win over Northwestern signal that the sophomore Versailles graduate could be shooting star Ohio State has needed.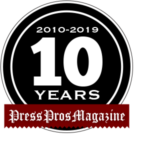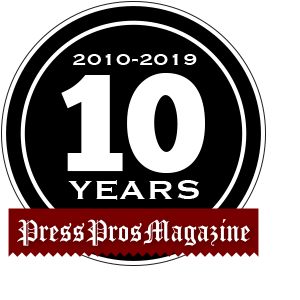 Columbus – The way Big Ten Network analyst Bob Wenzel and studio host Dave Revsine saw it, Justin Ahrens was might as well have been the 14th or 15th man on the roster, or even a walk-on performing way over his head.
The setting was Ohio State's game against Northwestern on Sunday in Welsh-Ryan Arena, and Ahrens was a mad bomber in making 4 of 5 three-pointers in 13 minutes.
The Buckeyes very well might not have won the game 71-59 had the sophomore wing from Versailles not smacked the Wildcats in the face in blowing up their zone defense and overplaying man-to-man.
Wenzel and Revsine spoke as if Ahrens had no portfolio and that, like a comet, it would quickly go out of sight.
What he has done is come back from being flat on his back through doctors orders to learning how to walk again to getting up to speed on the court since June after suffering two herniated discs in his back.
"I've been feeling really good, honestly,'' Ahrens said. "It's as good as I've felt in months. It has been an eight-month process. I'm just happy to be able to play every day and maintain a healthy status from where I was. I've gotten some strength back. My shot has gotten a lot better.''
Coach Chris Holtmann said it has been roughly three weeks since Ahrens got close to being normal.
Ohio State (13-7, 3-6) sometimes has been up and down like the stock exchange offensively and could use Ahrens' marksmanship beginning with a game against Indiana (15-6, 5-5) at noon on Saturday at The Schott.
Ahrens got his chance against the Wildcats when sophomore guard Luther Muhammad's play was way off because of a virus.
"I felt comfortable on the floor,'' Ahrens said. "I was in my gaps. I felt I was pretty locked in to my attention to detail on defense. I had a couple of goof-ups. I didn't ball-switch when Duane (Washington) was talking to me about it. That happens.''
Holtmann has been easing Ahrens back into the rotation. He didn't play against Minnesota probably because of match-ups on January 23, but played 12 minutes against Penn State and 13 against Nebraska in the games before that.
Before the eruption against Northwestern, he best shooting games were 3-for-7 against Stetson, 3-for-3 against Purdue-Fort Wayne and 2-for-3 against Nebraska.
His high games in minutes played have been against Morgan State (20), Massachusetts-Lowell (18) and Stetson (17). He has played in 15 of 20 games.
Could he eventually receive important and sizable minutes with regularity?
"I think so,'' Holtmann said. "He has just got to keep working. His attitude has got to be great, as it has been. He has got to continue to compete on the defensive end. That has always been the biggest challenge for him is who is he going to guard and how effective he is going to guard. Can he fight and scrap at the level he needs to?''
Ohio State needs another option from the perimeter with Muhammad in the throes of a 12-for-47 shooting free fall. The same thing happened with him as a freshman last season.
Fans have a small sample size of Ahrens, but they saw why he was offered a scholarship in scoring 29 points in a critical victory over Iowa last season that helped the team get an at-large bid to the NCAA tournament.
The entire run-up to this season changed when Ahrens felt a pop in his back dead lifting in June.
But, of course, he practiced that day. That's in his DNA.
"I didn't think it was anything out of the ordinary, but 10 to 15 minutes later and my legs started tingling a little bit,'' he said. "I kind of just shook it off. I actually went and practiced. But I got halfway through and my left leg just went numb. I couldn't feel anything in my toes. That's when I told my trainer that something wasn't right.''
A week later, a magnetic resonance imaging revealed herniated discs.
No way was he going to walk this one off.
"That was the worst time of my life,'' Ahrens said. "The nerves were getting pushed on my left side in my lower back and there was pain all the way down to my hamstrings and calves.''
The Ahrens family ruled out surgery thinking it was a last resort because it would involve invasion of the spine.
The first epidural steroid injection didn't do much to relieve the pain.
Doctors ordered nothing but bed rest, but how can you sleep or even take it easy when it feels as if a stiletto is a couple inches deep in the skin?
There were plenty of cell phone calls to brother Kyle, a redshirt senior wing at Michigan State. He has gone through hell,, physically, in college.
"Kyle was a big help for me,'' he said. "I talked to him almost every day. The pain I had, I wasn't sleeping. I was on bed rest, but I couldn't even get comfortable. It took a big toll on me mentally, and my brother helped get me through it.''
When the pain did subside, Ahrens was limited to jogging lightly during pre-season practices in October.
Really, though, it was one foot after another.
"I pretty much had to learn how to walk on my left leg all over again,'' he said. "I was walking crooked. It was a bad time. It put my head in a bad place.''
There is a requirement called running the Buckeye Mile before the season, but Ahrens couldn't finish.
"The back affected everything in my everyday life, not just basketball,'' he said.
These days, Ahrens is returning to his regimen of taking roughly 600 to 700 shots daily in practice and 100 to 200 shots before games.
There are seven spots on the floor where he won't move to the next spot until he makes at least two to three straight shots.
Holtmann said one reason Ahrens is seeing increased minutes is that he has prepared in practice despite no assurance of playing.
Another family member has helped with that phase.
"One thing my dad always tells me is that I have to be ready when your number is called,'' he said. "That has been in the back of my mind. I might not play one game, but play 20 minutes the next. One thing for sure is that I will be ready to play.''
Buckeyes fans don't have to fret about Ahrens passing up shots. There were questions why he did more passing than shooting until recently.
It was all about getting back into rhythm.
"I'm not going to pass up an open shot,'' he said. "Coach will get angry if I do that.''
Ohio State is catching Indiana at the right time. The Hoosiers were on a high after defeating Michigan State, but fell apart in a loss at home to Maryland and went completely off the tracks down the stretch in another loss to Penn State.
Here's how ugly it has been:
Maryland scored the final seven points in the final 1 minute, 25 seconds in a 77-76 win at Assembly Hall.
Indiana scored three baskets in 9 minutes, 50 seconds in the second half against Penn State.
That drought was more of the same for the Hoosiers. They went dry for 11-plus minutes in a 66-54 victory over Ohio State on January 11 and didn't score for seven plus minutes in four other games.
Freshman forward E.J. Liddell said Indiana won the mental game the first time.
"I feel like they had home court advantage and got comfortable,'' he said. "They blitzed us and came out and played together. Indiana is a real good basketball team.''
This has been a winter of home-court advantage in the Big Ten, but the Buckeyes have gone off script losing to Wisconsin and Minnesota at The Schott.
"We'd love to have a few things back like the Wisconsin and Minnesota games,'' Holtmann said.
The players, he said, realize that it's a 20-game conference season because the staff has sent "that message over and over.''
Carton stepping away for mental health reasons…..

It was announced Thursday night that freshman guard D.J. Carton would be temporarily leaving the program to deal with mental health issues. The subject never came up during the news conference earlier in the day. Holtmann was late because he said he had to deal with an issue.
In a statement, Carton wrote, "I have been suffering with mental health issues for a couple years. I'm disappointed to say I'm not 100 percent right now. I am not doing my teammates justice if I don't work on this now. I am doing everything in my power to strengthen my mental health. I will fight for my team and Buckeye Nation and I will come back stronger!"
Holtmann issued a statement that Carton's privacy should be respected because it is a private matter. The Columbus Dispatch quoted a source close to the program that Carton is not at odds with anyone in the program.
"D.J. remains a valued member of our program and we will continue to love and support him," Holtmann said in a statement.