Inexplicable, and even hard to watch (unless you wore purple) Fort Recovery snapped Marion Local's unbeaten streak in league play Thursday to gain a share of life at the top.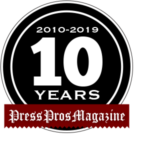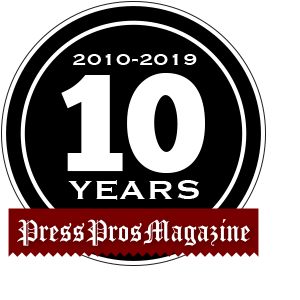 Maria Stein, OH – No one saw this coming, with the exception of Fort Recovery women's basketball coach Holly Gann, who afterwards said her team had nothing to lose, and the #4-ranked Marion Local Flyers had little to gain.
Whatever, Gann's 13-4 Indians (6-1 in MAC) ambushed the #4-ranked team in the state Thursday night, and made it look easy…58-39.  It was a nightmare to watch for Marion fans, as Recovery's pressure defense turned the Flyers over 21 times…and probably scored that many points off those turnovers.
Recovery came out as if they were on a sugar high, energetic and in the face of the Flyers on every touch and shot of the basketball.
Marion acted, and moved, as if the Corona virus had come to town.  Recovery outplayed, outhustled, outshot, and simply took the Flyers out of everything they'd done in their previous 16 wins.  The night belonged to the Indians, and Marion had no answers.
On the strength of double-digit scoring by Brooke Kahlig (11 pts), Olivia Patch (13 pts), and Allli Vaughn (16 pts) Recovery raced out to a 14-5 lead by the end of the first quarter as turnovers and frustration began to mount for Marion.  By halftime the margin was 13 (27-14) as Recovery ratcheted up the stress with their full court pressure defense.
Marion was defenseless to do anything about it, turning the ball repeatedly in a manner that resembled the old Bill Murray movie, Groundhog Day.  Fort Recovery recorded six steals for the game in simple, larcenous fashion.  Halftime couldn't come soon enough.
Beth Streib probably gave her best Prozac speech during the intermission, but Recovery came out and promptly hit a pair of three-pointers (by Val Muhlenkamp and Kierra Wendel) and speeches were quickly forgotten.
It was physical, and somewhere in the opening moments of the third quarter referee Joe Turner T'd up the Marion bench for words unbecoming, which only added to the misery of one side, and the delight of the other.
Marion's Olivia DeMange picked up a loose ball, uncontested on her way to the rim at the other end…only to trip over the midcourt line and piled up in a heap while Recovery took back the possession and scored on their end.  It was simply that kind of night.
Marion would finish shooting 32%, thanks to a more prosperous fourth quarter for Heidi Rethman, who finished with 16 points.
Recovery wrapped things up with a 17-point fourth, shooting 47% for the game, while hitting 21 of 26 attempts from the free throw line (81%).
"We had nothing to lose,"  said Gann, afterwards.  "Again, we had everything to gain by coming out and taking it to them.  We weren't under the kind of pressure that Marion has to carry (referring to their ranking).  After a whole season that weight starts to break you down.  Our pressure got to them early, and after we got up the way we did we knew they'd have to make some big plays late in the game to catch up.  So good job by our girls to hold their composure and work hard to the end.  But that's a great Marion team and I'm sure they'll come back."
Gann knew something about playing poorly and composure, just two days after losing to Franklin Monroe in an almost duplicate example of Marion Local's frustration on Thursday.  And in the hallway outside her locker room Flyers coach Beth Streib was at a loss for words as to her team's meltdown.  They had been lethargic, sloppy with the basketball, slow in their rotations on defense, and simply allowed Recovery to put their head down too often and charge unchallenged to the rim and score.
"They were more physical,"  said Streib.  "We knew they were going to crash the boards, and they did and we didn't stop them.  They wanted it, they deserved it, and we didn't play very well.  They were aggressive and took us out of the flow of everything.  I don't have a lot to say besides…they wanted it more and they deserved it."
Heidi Rethman led Marion with 16 points, while Molly Winner chipped in 10, while Brooke Homan and Lindsey Koenig contributed 5 points each.
Besides the three who scored in double figures, Recovery also got 6 from Paige Fortkamp, 5 from Whitley Rammel, 4 from Kierra Wendel, and 3 from Val Muhlenkamp.
"I told them…we can hang our heads, or we can learn from this,"  said Streib, before exiting the building for some personal fortification of her own.  "We've got three games before tournament and we've got to get on the upswing and not go the other way.  We have to come back tomorrow and go back to work again.  Keep gettin' better."
Recovery, of course, gained a share of the league lead with the win, and improved their own status was the tournament draw coming up in a matter of days.
"We bounced back after Tuesday,"  added Gann.  "Marion's a good team, but tonight we executed well, we played unselfish basketball…we did all the things right tonight."
Simple as that!