I had never set foot on a frozen pond – it didn't seem my style.  But my first experience turned out to be not on therapeutic, but episodic.  If you haven't ice-fished, it's just what the doctor ordered for a bad case of 'cabin fever'.
(Ed. Note:  Featured contributor Tom Cappell is a free-lance outdoors writer from Missouri whose views onour natural resources are always in keeping with the positive message of preservation, while ethically embracing the American tradition of hunting and fishing.  Enjoy his work, sponsored by the Olde English Outfitters, in Tipp City, Ohio.)
By Tom Cappell
There are winters, and then there are winters.
And the winter of 1994 was particularly worrisome in central Missouri as the cold lingered and one bad snap of weather seemed to only signal the next.  No one could remember the wind blowing like that, and day after day of feeling like you were living on a polar ice cap.
Besides being cold, it snowed.  And at one point it snowed so much that here was no longer anyplace to push it.  Parking lots at the groceries became so crowded with the piles of plowed snow there was half the normal room left to park cars.  It caused problems as people's nerves grew on edge.  After so many weeks of it, patience was no longer a virtue, but a premium.
For people like me there was no outdoors activity, outside of fighting, or shoveling, your way to the mailbox.  Hunting since the week before Christmas had been rendered an exercise in futility.  Trapping was useless, because the snow and ice made it impossible to navigate the creek banks and brushy draws to set and check a trapline.
And fishing?  Out of the question in Boone County, as every creek, pond, and reservoir was hopelessly choked with snow.  So when the phone rang on a Friday morning, and I heard Tom Stringfellow's voice on the other end, I had no idea of what he might have in mind.
"I want to get out of here for a couple of days,"  he said.  "Just talked to a friend in northern Iowa and he says they're catching fish through the ice.  Invited me, and I'm inviting you.  If we can get to the interstate it's a straight shot.  You in?"
And indeed, the road to Mason City, Iowa (interstate 35) was clear driving, if we could get to it.
"I've never ice-fished in my life,"  I told my friend, who I had grown up with chasing rabbits, pheasants, and terrorizing the creeks and pounds outside Amlin, where my Uncle Mel had a farmstead next to the Stringfellow family spread.  "It sounds cold."
"Yeah, but you're cold already so I'll pick you up and let's go,"  said Tom.
We took route 70 west to interstate 35 north, in Kansas City, and from there it was right up the road, about five hours, to Bill Manning's home just west of Mason City, and Clear Lake State Park.  Clear Lake was a body of water about seven miles long by two miles wide, and by reputation one of the best fishing resources at that time in the entire state.
"Doesn't get fished much during the spring and summer,"  said Manning, who knew Tom Stringfellow through the Missouri department of highways, where Tom worked as an engineer.  "And in winter people fish it for perch and walleyes.  Find a good spot and you're in the money."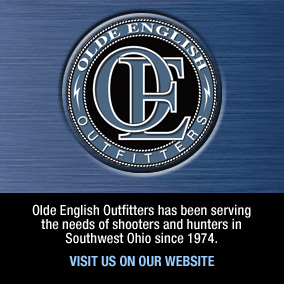 After a good night's rest and a hearty breakfast Manning took us to one of his 'spots', along the north shoreline and out of wind.  Within minutes he had three holes drilled, we had three lines in the water, and we waited for some hoped-for action.  It didn't take long.
Tom's rod tip bent almost double within seconds as a hungry yellow perch struck his jig and worm combination.  He carefully pulled it through the ice – a gorgeous 12-inch example that flopped in the 10-degree air.
"Don't admire it too much,"  said Manning.  "When they're hot, they're hot, and when they're not they're not,"  mimicking the old Jerry Reed lyric.
He was right.  No sooner were the words out of his mouth and we all three had fish tugging at our lines, and moments later three more identical fish to the one Tom had just landed were flipping on the ice.
It was bizarre, and frankly it was work to keep up with the pace of how fast and furious those perch were biting.
"How long can this last?"  I asked.
"Sometimes an hour if you're lucky,"  said Manning.  "The school can move or you just fish it out.  When that happens we move our spot it it's necessary.  But at this rate we're going to have a pretty good pile of fish."
By noon the three of us had sixty fat ones that cleaned up like no one's business, and later that afternoon we checked out another spot on the water known for deeper water and prospects for walleyes.  That action wasn't as fast and furious, but within an hour of trial and error we were into fish.
As it turned out, I caught the first one, a two-pounder that shimmered gold in the late afternoon sun, and the minimum size that Manning required as a keeper.
"Just to ensure the future,"  he said with a smile.  "Besides, two pounds is just about right for the frying pan."
Before long we all three were hooked up and had at least a dozen keepers frozen on top of the ice.  But the wind picked up, the temperature and the light began to drop, and with that change in weather and the clock the fishing suddenly ceased.
We ate like kings that night, and were fortunate enough the next day to land another good catch of winter perch and some some fine crappies – more than enough to tide us over for a month of good eating at home, regardless of what winter brought next.
Ice fishing is not for everyone, because it is fishing (nothing's guaranteed), and the equipment and clothes necessary to do it require a different tooling of mind over matter.  To be sure I've gone again several times since that maiden trip in February, back in 1994.  But Tom Stringfellow passed away about a decade ago, and with him the commitment to simply go on a moment's notice to where the fish were, even in the worst of weather.
But I remember, because of the necessity to get out of the house and do something that fun and fulfilling.  It was the best day fishing of my life.  I've never caught so many in such a short amount of time.  And that keeps me warm these days, no matter how cold it gets.  Now I call it memory, over matter!
Our comprehensive selection includes over 1500 guns, a full line archery "Pro Shop", shooting & hunting clothing, boots, ammunition, reloading equipment, gun cases, holsters and a multitude of other shooting & hunting accessories.
Olde English Outfitters meets the needs of serious sportsmen and casual enthusiast alike. This is truly a store for all your shooting and hunting needs.
Open this year's hunting season with a trip to Olde English, proud to sponsor outdoor adventures on Press Pros Magazine.