Left for dead and a 13-point halftime deficit, Jackson Center completely flipped the switch in the second half, holding Fort Loramie nearly scoreless in a thrilling comeback win.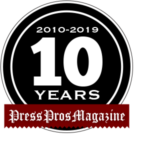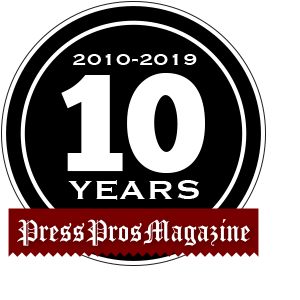 Fort Loramie, OH – Jackson Center coach Scott Elchert once told me that if you watch basketball long enough you'll see something you've never seen before.  I think be borrowed that phrase from baseball, but it's the thought that counts.
Well Tuesday night his words became fact, if not something new and different.  Playing about as poorly as you could, and trailing the Fort Loramie Redskins by 13-point margin at halftime, Elchert and his Jackson Center Tigers flipped the script, the momentum, and the mood of the gym to come back from that big deficit, outscore Loramie 24-8 in the second half…and ultimately win, 37-34.
Loramie scored just 6 points from the field in the second half…on field goals by Nate Meyer and Damon Mescher…and two on a pair of three throws by Meyer and Nick Brandewie, highlighting one of the best defensive efforts in the already well-established reputation for team defense by Elchert and Jackson Center.
"They made some adjustments at halftime,"  said a frustrated Loramie coach, Corey Britton, afterwards.  "And it's Jackson Center defense.  That's what you expect when you play them."
And yet, it started out so well.  Britton's Redskins roared out to a 15-7 lead by the end of the first quarter, running their offense patiently and efficiently.  They worked for good shots, and hit those shots, extending it to 26-13 by halftime.  Nick Brandewie, Caleb Meyer, Grant Albers, Nate Meyer, Nolan Berning, and even super-sub-off-the-bench three-point specialist Devin Mescher (who canned a long bomb from the wing) combined to shoot 12 of 21 from the floor (57%)…and all looked well.
"Frankly, they came out and wanted a piece of our butt, and we didn't respond very well,"  said Elchert.  "We were flat and played on our heels the entire first half – offensively and defensively.
"And some of those shots that they hit in the first half were tough shots, and we talked about that.  Give credit to them for hitting those shots.  So we said if we continue to play solid defense and make them hit those same tough shots in the second half we got a chance.  If they do, they do.  If they don't, we have to rebound and run some offense…and don't take quick, bad shots like we did in the first half."
It worked.  Jackson began clawing its way back into the game offensively, Trevor Sosby hitting three big shots (including a three) to outscore Loramie 13-6 in the quarter.
And on the other end…crickets…as Jackson's tenacious defense began to make Loramie tentative with their own offense, and turnover prone.  Britton called a couple of timeouts, desperately pulling the rope trying to restart the engine, but to no avail.
Jackson trailed 32-26 at the beginning of the four quarter, and just moments into it Aiden Reichert, who would lead all scorers with 14 points, drained a three-pointer from the wing to cut the margin to three.  Garrett Heitkamp would charge down the lane to hit a runner to cut the margin to one.  And on the other end Loramie answered with seven consecutive empty possessions, that ended with either missed shots or turnovers.
"The turnovers hurt us,"  said Britton later.  "In the first half we hardly turned it at all.  And in the second it seemed like we had a half dozen all at once.  You can't turn the ball over like that and beat Jackson because they make you earn everything."
Down by one, at the 4:14 mark Reichert hit a another runner from the lane to finally give Jackson its first lead, 33-32.  Loramie promptly turned the ball back to Jackson, and on the ensuing possession Camdyn Reese, not known for his outside shooting, canned a three-pointer from the deep corner to give his team a four-point cushion, 36-33.
"It had to go in," said Reese later, who was wide-open, but with a Loramie defender closing fast.  "It was a big point in the game and all the shots mattered.  I was just thinking that it was my time to shoot.  That shot had to go in."
"I saw him standing there and thought, oh boy…is that a good shot,"  said teammate Aiden Reichert.
With a question mark or exclamation point?
"With an exclamation point,"  smiled Reichert.
Trevor Sosby would add an exclamation point of his own with a free throw, but Loramie had an opportunity to make it tense at the end.
Referee Scott Hartley whistled an intentional foul on Reichert with 18 seconds left in the game.  Nick Brandewie hit both shots to cut the lead to 37-34, and Loramie with the possession.  But Jackson clamped down for the final 12 seconds to ice things and sent two distinctly different crowds out the doors and heading for their cars.
Reichert led all scorers for Jackson (14-2, 8-1 in league) with 14, while Trevor Sosby had 8, Garrett Heitkamp and Camdyn Reese each had 5, and Christopher Elchert chipped in 3 for Jackson Center.
Seven different players scored for Loramie (10-5, 6-3 in league), headed by Nick Brandewie's 8 points, Nate Meyer and Damon Mescher each had 7, and Caleb Meyer finished with four points.
In their wildest dreams…did anyone with Jackson Center see it coming?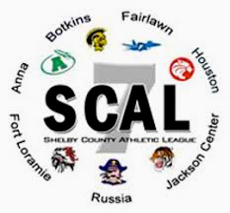 "No, not the way we played at the beginning,"  said Elchert.  "And they've got some dangerous weapons, offensively.  They proved that in the first half.  So no, I didn't see that coming."
And to hold a team with that many weapons to just 6 points offensively, and 8 total for a half, given the stakes and both teams fighting for their place in the standings?
"Well, our goal was to hold them to no points at all,"  said Aiden Reichert, without cracking a smile. "But they're a good team.  That would have been kinda' tough."