Loramie took another step in blasting its way to an undefeated regular season with the latest example of running past an outmanned opponent.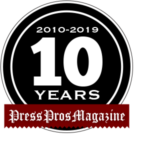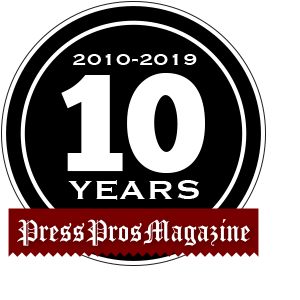 St. Henry, OH – Whether she admits it or not, at this point of the season, and undefeated in seventeen consecutive games, the biggest threat Carla Siegel and the Fort Loramie Redskins have to face is complacency – taking any of their remaining opponents for granted.
And while Monday night's 66-25 romp over St. Henry (11-8, 3-3 in MAC) might portend that all's well, there were moments when you had to wonder if Siegel's Redskins' had their heart and mind in the business at hand. And who could blame them…when through the first sixteen wins your average margin of victory has been 50 points?
But coming off Saturday's 21-point win over Versailles, Loramie did come out with that old familiar fire. The game started precisely at 7:15, and by 7:25 it was effectively over. Tied 2-2, Loramie went on a 14-point spree aided by a half dozen St. Henry turnovers and led 16-2 by the end of the quarter. With apologies to groups demanding 'PC' regarding references to native American groups…the St. Henry girls might have felt a bit like George Armstrong Custer.
And Loramie hardly sat around the fire, scoring 17 points over the next eight minutes while holding St. Henry to 5, and led at the halftime break, 33-7. The only saving grace for the home team was a handful of missed shots from close range, something you rarely see from Loramie.
They gave 'em the full treatment, forcing St. Henry to turn the ball on four consecutive possessions twice, and finished the game having caused 27 turnovers, on which they scored 34 of their 66 points – what former Arkansas coach Nolan Richardson once famously called, "40 minutes of basketball hell" – the title of his best-selling book.
"Their pressure is tough, but we were expecting it," said St. Henry senior Addy Vaughn, who led her team in scoring with 13 points.
"The coaches warned us not to put the ball over our head, but we did and you pay the consequences against a team like that. We lost by a lot. But omigosh…they're a really good team. We were expecting it, but they were fun to play."
Love that candor, don't you? And the home folks loved the effort and competitiveness with which St. Henry came out in the second half. Trailing by 26, they actually held Loramie scoreless for the first 4 minutes and 30 seconds before Kenzie Hoelscher finally tapped in a layup off a turnover.

The problem was…St. Hank struggled to score, as well, and when the dam burst with Hoelscher's bucket, it led to one of those strings of four consecutive turnovers that Loramie turned into baskets at the other end. They scored 13 points in the final two minutes and led 46 to 13 by quarter's end.
"Those are basketball players," said St. Henry coach Kyle Menchoofer. "And basketball players are made from March to November. Basketball teams are made from November to March. Loramie plays year round, and until we can change that culture here we're going to get the same results.
"They're a really good team, the #1 team in the state. And they missed some shots in the third quarter (during the scoreless minutes) because our girls did a good job in rotating. But to do that against them over the course of 32 minutes is pretty much impossible. They have so many weapons, and our bench is suspect. We got tired at the end."
For all we know Carla Siegel might be a good poker player, because she has a classy way of complimenting opposing teams' effort, while knowing she has a full house in her hand.
"I was pretty happy with our effort, with the exception of the four minutes in the third quarter," she smiled afterwards. "I called a timeout and got on the girls because I thought they had lost their focus. We weren't finishing and that's a lack of concentration. But once we picked up our defensive pressure again we were OK.
"We can turn it on (like they did in the fourth). The problem is I want them to turn it on all the time. This is a phenomenal team, they work well together, and I thought Caitlyn Gasson drove their guards up the wall with her pressure.
"But credit St. Henry, too. They've got good length, they played hard, and I was concerned on how we could score inside. But Kenzie (Holescher) did a good job of kicking the ball back outside for the three-point shooters…so along with our pressure I liked that part of our game plan tonight."
As per custom, they spread it around. Dana Rose led them in scoring with 16. Ava Sholtis added 12. Jadyn Puthoff and Caitlyn Gasson had 6 each. Marissa Meiring and Kennedi Gephart each had 5. Colleen Brandewie had 3. And Kenzie Hoelscher and Paige Eilerman finished with 2 each. Loramie shot 47% from the floor, and 6 of 14 from 3-point range (42%). They hit 4 of 7 from the foul line (57%)
For St. Henry, only four players scored, led by Addy Vaughn's 13. Alyssa Buschur had 6, Ashley Ontrop had 4, and Lauren Franck finished with 2. St. Henry shot 37% from the floor, and 75% from the foul line (3 of 4).
They host Jackson Center on Thursday, a team they beat by 70 in their first meeting, then travel to Anna (56-24 on Dec. 21), have Botkins at home (76-18 on Jan. 4), and Marion Local and Liberty-Benton at home to close the regular season. Marion (16-2, 6-0 in MAC) and Liberty-Benton (12-2) would appear to be, by far, their toughest obstacle (if you don't count complacency) to remain unbeaten.
Marion is ranked #2 in last week's coaches poll, and Liberty was #10. But none of that seems to faze Siegel with the hand she's holding.
No one's unbeatable, but…."There's not another team in the state that can match them with their depth," said one coach in attendance Monday to scout. "That's what makes them what they are."
Sure…and it's hard to beat a full house.