Freshman guard D.J. Carton took over the point during crunch time, and sophomore Justin Ahrens was a marksman in the Buckeyes first conference road win.
Columbus – No one will ever accuse Chris Holtmann of being a mad scientist in a laboratory coat throwing weird and downright crazy concoctions into a row of beakers until something works.
On the contrary, he coaches basketball like a foreman having his crew put up drywall in textbook fashion one sheet after another until the job is done.
Holtmann did take a little bit of a walk on the wild side Sunday night when Ohio State was inside Welsh-Ryan Arena in dire need of a victory. For the first 19 games of the season, he started Florida State transfer C.J. Walker at the point and brought in five-star freshman D.J. Carton around the first television timeout.
That didn't change as Walker started for the 18th time in 19 games and Carton entered three minutes after tip-off.
When the ballgame was on the line, however, it was Carton running the show and Walker playing off the ball or sitting as the Buckeyes turned those frowns upside down with a 71-59 victory.
"I'm really proud of our guys,'' Holtmann told The Big Ten Network. "So many stepped up and made plays. It's a big win for us. Obviously, any win in this league is a big win.''
There is a three-time platinum pop song by Anna Nalick titled "Just Breathe'' about a young woman going through some trying times. It could have been blasted in the locker room before and after the game as Ohio State (13-7, 3-6) got its first Big Ten road victory and ended a streak that saw it drop six of seven games.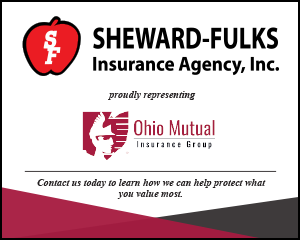 Carton was a major factor with 17 points on 6-for-8 shooting, four rebounds, two assists, two steals and one turnover in 21 minutes. He scored eight points in the final six minutes, including an outrageous one-handed dunk on a lob from Duane Washington in which he rose over the defender.
"That's a great feeling,'' Carton said of running the point. "We've gone through a lot of adversity, and we fight. Coach believes in us, and that's a big thing. We had a lot of guys step up in this game.''
There was so much written and said about how Carton had the ability to be one-and-done in heading to the NBA. But in a story in The Columbus Dispatch, Carton's coach at Bettendorf High School in Iowa said there really was no other scoring option on the team. Carton brought the ball up court, got a screen and shot from outside or drove.
That means the teenager has little to no experience being a ball distributor in going from small town school to major college basketball.
"D.J., you know, he's a good player,'' Holtmann said. "He has had bumps along the way like every freshman does, but he has stayed with it. He has had a great attitude.''
The second move was to give sophomore shooting wing Justin Ahrens of Versailles extended minutes, and he produced by making 4 of 5 three-pointers in giving a booster shot of a lift.
Everyone knew Ahrens could drill the three. He scored 29 points in a victory over Iowa last season that nailed down Ohio State getting into the NCAA tournament.
Maybe his time has come after fighting through a back injury.
"Justin gave us great minutes,'' Holtmann said. "Stay ready – that's what that kid does. I'm proud of him. I thought we got great bench lift. We knew they were really going to shrink the floor on Kaleb and guys stepped up and made plays.''
Will Ahrens' success mean fewer minutes for sophomore guard Luther Muhammad?
Muhammad played 14 minutes overall and four in the second half when he continually got suckered into double-teams on defense and left his man open by 10 to 12 feet. Defense has been his forte.
The beneficiary was Miller Kopp with 15 of his team-high 20 points in the second half. He was 2-for-7 shooting in the second half with Muhammad sitting.
At the outset, it looked like more of the same stuff from the Buckeyes as Northwestern's changing defenses and hustle threw them off.
Ohio State misfired on seven of its first eight possessions. Three shots had no chance and clanked off the rim, one was a shot clock violation and two others were a foul and air ball by Kaleb Wesson.
The game changed a little bit when Northwestern coach Chris Collins got a technical with 6:38 remaining in the first half. Andre Wesson made both throws to make it 23-19.
A trey from the baseline by Carton made it 33-23 with 3:56 left in the half.
It was either team's game with 12 minutes left after Kopp hit a 16-footer to cut the deficit to 49-46.
But Ahrens nailed consecutive three-pointers, the first from the baseline and the second from the top, for a nine-point lead.
Things got dangerous for the Buckeyes when Kaleb Wesson got his fourth foul with 7:35 left. At that point, Andre Wesson and Kyle Young each had three fouls.
With Kaleb Wesson on the bench, Carton went to work with an underhanded shot in the lane, two free throws and that sensational dunk for an eight-point lead with 4:29 to play.
Let's not forget Walker. His biggest contribution was a three from the side for a nine-point lead with 3:53 left.
Ohio State's success was something the public hadn't seen since those pulsating non-conference wins over Villanova, North Carolina and Kentucky.
The Buckeyes moved their feet with and without the ball, jab-stepped defenders off balance, didn't quit on rebounds and dove after loose balls. They never let the basketball remain in the hands of one player more than a few seconds.
This is a team with pretty good quickness, and that eventually wore down Northwestern.
Did you notice Wildcats big man Ryan Young in particular drenched in sweat and sucking wind at the end?
Let's get back to Ahrens. He played a big role in opening the floor after primarily being a ball mover in his previous games.
Big Ten Network analyst Bob Wenzel said he got his few points in "garbage'' time and that he pretty much had been invisible.
Do your homework, sir.
Ahrens has been gently eased back into the lineup after two ruptured disks in his back kept him out of almost all of the preseason practices.
He refused to take a bad shot and concentrated on getting the ball to the open man. Last night, he was free and easy behind the arc, and few players in the conference have a shot as pure.
Can Ahrens open up the lane for Kaleb Wesson and others with his marksmanship? We might be finding out soon.
It will be interesting to see how Holtmann uses his lineup against the Hoosiers. Muhammad has been in a free fall for some time at both ends of the court. He has missed 35 of his last 47 shots.
Holtmann talked about moving Carton off the ball to take the pressure to perform off his back, but will that change on Saturday?
Yes, it's Northwestern (6-13, 1-8), which will be fighting Nebraska to stay out of 14th and last place in the conference the rest of the way. But a win is a win is a win is a win. You shower, get on the bus and don't look back.
Ohio State will have five days to prepare for Indiana in a second-chance game. The Hoosiers rode a loud crowd to win 66-54 in Bloomington, but like the Buckeyes have their flaws.
This could be a stretch where the Buckeyes prove whether they are going to make the NCAA tournament or go to the, ugh, NIT. Indiana, Michigan and Wisconsin can be beaten, even though the latter two games are away from The Schott.
For one game, though, it was just breathe.