If you're scratching your heads over diminutive scores in area basketball, don't.  Just consider some of the factors inherent with declining shooting percentages and a bottom line reality.  Kids can't shoot like they used to.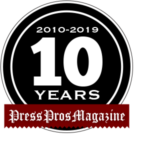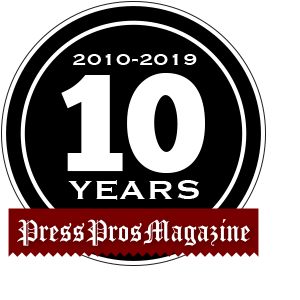 I'm going to stir the pot this week by making this statement…that kids can't shoot the basketball – not like they used to.
And if you question that, fine.  I'll stand on the facts relative to the scores I've witnessed this year with area coverage;  and some crude statistics kept from the sidelines.  And while it's still fresh in my memory, let me cite some scores from area boys games this past weekend.
Marion Local beat Delphos St. John , 41-31 (corrected).
Fort Recovery beat Coldwater, a team that's featured perimeter shooting for years, 46-27.
Jackson Center, a team that features defense, beat New Bremen, 39-25.
Greenville scored 36 points in losing to Butler, while Piqua scored 45 points in a loss to Tipp City.
Versailles knocked off Parkway on Friday night, 57-50, in a game forfeited with poor shooting by the visiting Panthers.  Parkway shot 9 of 20 from the foul line (45%), and 1 of 16 from three-point range (6%).
Then, Versailles came back on Saturday to squeeze Fort Loramie, 36-35.
In total, there were 52 games the past week where teams scored 45 points or less;  and 24 games where they scored 35 or less.
Interestingly, I've asked a number of coaches the inevitable question.  Has shooting become that poor in boys high school basketball?  Most hedge with their answer, some citing that defenses have become that much better.
But one answered it this way.  "It's easier to teach good defense than it is to develop good shooters.  They've got to do that for themselves."
That statement alone seems to corroborate the theory…that kids can't shoot as well as they used to.  Because, as former Troy coach and Covington high school standout Tom Dunn once told me, "They don't shoot, or not enough, especially during the off-season."
And good defense has nothing to do with declining free throw percentages.  Consider this.  In five boys basketball games covered by Press Pros in the past two weeks, free throw percentages in the last two minutes of those games combined was a mere 54% (31 of 58).  That's in the last two minutes, mind you, when four of the five games were clearly winnable simply by hitting unguarded shots from 15 feet.
The late Wayne Wiseman, who coached at Springfield South for so many years, was adamant about shooting in a Press Pros interview from five years ago.  "There's so much competition for kids' time now they don't have time to shoot.  The football coaches want them in the summer, and if they play AAU basketball they're not working on shooting and ball skills.  They're playing games, running up and down the court – penetrate and dish.  If you want to be a good shooter you've got to shoot, and you've got to shoot a lot."
Many remember Tom Dunn as the best Miami County high school shooter to have played in the past 60 years.  He was so good during his time at Covington that he often pulled up on fast breaks to shoot an open jump shot instead of taking the easier layup…because he could.  Had he had the three-point shot back then he would have added at least 500 points to his Covington-leading 1,721 career point total.  Five years ago, in a Press Pros feature article, he explained how he did it.
"I used to shoot the basketball every day during the summer,"  said Dunn.  "I don't know how many shots in a summer, but I bet it was 20,000 or more.  Kids just don't do that anymore.  But that's what you have to do if you want to be a good shooter."
Former Piqua coach Dave Zeller graduated from Tecumseh High School with an excellent reputation as a shooter, and later played at Miami University and for the NBA Cincinnati Royals.
"It's all we did,"  he explained.  "We'd get together at the gym, or someone's barn, and just shoot the basketball."
Current Sidney coach John Willoughby is another with an excellent reputation as a scorer for Willard High School, and later at Miami University.
"I shot all day,"  said Willoughby recently.  "I'd shoot by myself in the morning.  I'd shoot with a friend or teammate in the afternoon.  And in the evening sometimes we'd get enough kids to play 3 on 3.  But every day I shot the basketball."
And while everyone remembers Willoughby's most famous protege', Andre Gordon, for his above-the-rim highlights, the coach is quick to point out.
"Andre was also a good outside shooter.  I know, I challenged him all the time in practice and he made the shots."
Today there's far too much competition for kids' time for most to dedicate themselves to just that one sport.  And while most coaches agree that it's good to play more than one, no one argues that where basketball's concerned…it's impossible to perfect the essence of the game while you're lifting for football or running track in the spring.  If you want to be a shooter, you have to be committed to shooting.
Wiseman, whose lineage goes all the way back to the famous Waterloo Wonders, high school state champions in the 30s and later a popular barn-storming group from Lawrence County, laughed as he remembered basketball in a slower, simpler day.

"Those guys who played then spent more time perfecting trick shots – hook shots from half court – than kids do today practicing free throws.  It's what they did for fun, and it's all there was to do."
In a tournament interview last year I asked a player:  Given the choice, would you rather dunk or hit a jump shot to win a game?  "Dunk," he replied, with a smile.  "Anyone can hit a jump shot.  A dunk is a statement."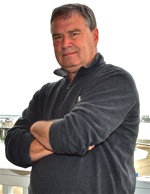 But Parkway coach Doug Hughes smiled wryly as he explained his team's inability to execute the essence of basketball in last Friday's loss to Versailles…and he didn't mention dunks.
"We just didn't do the things we need to do to come down here and win," said Hughes. "You can't beat the #1-ranked team in the state by shooting 9 of 20 from the line and 1 of 15 from three-point range.  If we shoot just 60% from the line it's a one-possession game at the end."
But there are remedies for that, and that's where most coaches admit their hands being tied.  You have to shoot, and you have to shoot more.  And you have to do that work long before pre-game warmups.
Ask Tom Dunn, Dave Zeller, and John Willoughby.  Wayne Wiseman's gone now, but somewhere I know he's still telling people…about why kids can't shoot in modern basketball.