The affable coach of the Buckeyes is entering his tenth season in 2020, with an enviable record and an enviable list of players who have gone on to bigger baseball platforms.  But college baseball is about 'elite' preparation with an eye on the future.  Greg Beals fits the role perfectly.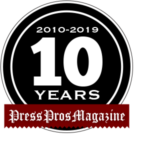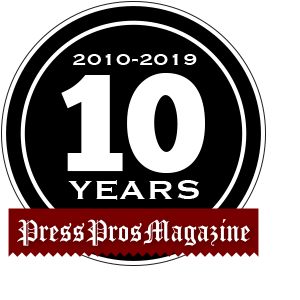 Had they met along the way I'm pretty sure the old cowboy actor and crooner, Gene Autry, would have taken a shine to Ohio State baseball coach Greg Beals.
Autry, who in the 30s sang Home On The Range, and the lyric '…where never is heard a discouraging word' must have had even then an appreciation for guys like Beals, who wasn't born until 1970.  Ironically, in 1961 Autry would purchase a major league baseball team, the American League's Los Angeles Angels, which he owned until his death in 1998.  Karma, perhaps.
Autry was known for his personality and optimism, and became a multi-millionaire for seeing opportunity with every facet of his career.  And amidst the 301 Division I college baseball coaches currently doing it…it's hard to imagine that there's anyone whose blood pumps with more optimism and encouragement for the process of 1) recruit, 2) develop, 3) win, 4) graduate, and 5) repeat…than Greg Beals.
With 2020 opening day now just three weeks away, Beals enters his tenth season as coach of the Buckeyes in 2020 (26 seasons in coaching, overall) ranking third among current Big Ten coaches in career wins (531-432-1).
His record at Ohio State alone is 297-230-1, having guided the Buckeyes to a pair of Big Ten Tournament championships in 2016 and '19…and appearances in the NCAA tournament in three of the last four seasons.
He's produced five Buckeye All-Americans in those nine years…and 22 major league draftees, including five in the top ten rounds.
He beams over producing 22 Buckeye baseball players earning OSU Scholar-Athlete status with a grade point average of 3.0 or higher during his tenure.  This past spring, alone, twelve Buckeyes were named Academic All-Big Ten selections.
And Beals is subject to one of the most fascinating ironies amongst any of his Big Ten coaching colleagues – his daughter Amber is a freshman libero on the University of Michigan's volleyball team.
Because of his now decade-long tenure at Ohio State, he's oft compared to his Buckeye coaching predecessor, Bob Todd, who in 23 seasons with the Buckeyes amassed 901 career wins, guided them to a pair of 50-win seasons (in 1991 and '99), won five consecutive Big Ten championship from 1991 through '95, and was named National Coach of The Year in 1994.
However, it's a hard-to-make comparison as baseball then and baseball now is a wholly different proposition, nationally, and with the Big Ten.  The competitive environment in Todd's conference era centered around Ohio State, Michigan, and a team or two to be named on a yearly basis.  Now, the league sends as many as five teams annually to the NCAA tournament –  with Michigan finishing runner-up to Vanderbilt last year in the College Baseball World Series.
But if adherence to a plan is your bag, it's tough to compare Greg Beals to anyone.  A product of nearby Kenton Ridge High School, he played for Ohio High School coaching hall of famer Tom Randall, who produced future big leaguers Dave Burba, Dustin Hermanson, Rick White, and Adam Eaton.  From there Beals went on to play college baseball at Kent State for coach Danny Hall, now the head coach at Georgia Tech;  and following his time at Kent State he was taken in the 21st round of the 1991 draft by the Mets, as a catcher, where in three minor league seasons he compiled a .250 batting average, but a .986 fielding percentage behind the plate.  Prior to coming to Columbus, he guided the Ball State Cardinals for eight seasons and 243 wins, including an NCAA regional appearance in 2006.
Now, he exudes the enthusiasm and perspective derived from his cumulative experience, knowing that momentum and success in college baseball is never guaranteed.  After winning the Big Ten Tournament and playing in the 2016 NCAA regional, the Buckeyes slumped badly the following year, finishing with a record of 22-34,  and an 11th place finish in the conference.
"Reality,"  said Beals following the '17 season.  "We lost Ronnie Dawkins (2nd round in the MLB draft) and four other players to the draft, not counting those that graduated.  But I believe in our blueprint for success at Ohio State – good people, good character, and good baseball players.  If you have that you'll be OK."
Sure enough, the Buckeyes bounced back in 2018 to go 36-24 and gain an at-large bid in the NCAA tournament in Greenville, North Carolina.  Disappointed by their two-and-done exit from that regional, they came back in 2019 with an outstanding recruiting class, and a seasoned group of veterans (Brady Cherry, Dom Canzone, Dillon Dingler and Conner Pohl) to sweep through the Big Ten Tournament and return to the NCAA regional in Nashville.  There they ran into a buzz saw, losing to eventual NCAA champion Vanderbilt in the opening game before beating McNeese State…then losing to Indiana State in an elimination game.
"The goal is to get better,"  said Beals following October's three-game Scarlet and Gray fall exhibition series.  "We have the talent and the kind of young men to do that.  Ultimately, the quality of competition has to grow – ultimate competition.  The quality of our at bats has to grow.  I love the fact that our weekend rotation is back for 2020 intact (the only Big Ten team with that luxury).  I love the depth of our pitching and having our four freshmen from last year all back with a year's experience.
"But we have to get better.  We have to throw more strikes and become more efficient on the mound.  We improved significantly with our infield defense in 2019 from 2018 (when the Buckeyes ranked last in the Big Ten, improving to fourth in 2019), but we can still get better.  If there one thing that I want to do this year that's it.  It's the mindset that we need to get better everyday at everything we do – pitching, hitting, catching and throwing the baseball, and be accountable.  I talk all the time about the brotherhood that we have in our locker room, and accountability comes from that."
As he did in 2017, Beals faces the prospect of replacing the power and production of hitters like Brady Cherry (graduation) and Dominic Canzone (drafted by Arzizona Diamondbacks) (32 home runs and 95 RBIs) in the Buckeyes lineup.  And closer Andrew Magno went in the 15th round to Detroit, where he pitched well in his first season of rookie baseball.  But he's as optimistic as ever, grounded in that process of recruiting, developing, graduating, and starting over again – the bane of college baseball for some, the lifeblood for others.  And if you ask him…….
"I liked what I saw in fall baseball," says Beals.  "I like that we have elite talent back at key positions, and with our starting rotation.  I like the expectation of those young arms emerging from the bullpen to take on the closing duty.
"I like that we'll have our entire infield back intact, with expectations that they'll continue to improve on the improvement we showed last year.   I expect to have good competition for the three outfield spots.  I'm optimistic to see what kind of contribution our freshmen will make.  And we're going to have depth with a couple of talents coming back healthy (Nick Erwin and Jake Ruby)."
And, he's infused by what he saw Big Ten baseball, and Michigan in particular, accomplish during the 2019 season, knowing that with the progression of his pitching, his infield, and the annual infusion of new talent, the Buckeyes' time cannot be far away – perhaps as close as a win or two, even a play or two.
"I can't wait to get started,"  he says as opening day grows closer.  And never is heard a discouraging word.
Not one!