There are many factors for the Buckeyes' fall from Top 25 after non-conference victories over Villanova, North Carolina and Kentucky.  And you can't say you weren't warned before now.
Columbus – College basketball soothsayers, junkies, bracket experts and guys living in their parents' basements across America have reacted to Ohio State's free fall from the No. 2 ranking to being out of the rankings and perhaps the most forgotten team in the country with palms up.
Jerry Palm of ESPN, for one, has written that the Buckeyes have gone from being a sure-shot top seed in the NCAA tournament to a 10th. This painful-to-watch stretch has seen the team lose six of its last seven games.
A game against Northwestern at Welsh-Ryan Arena in Evanston at 6:30 p.m. Sunday looks like an invitation for Ohio State (12-7, 2-6) to at least pick itself off the floor, take a deep breath and go to a neutral corner.
The Buckeyes aren't a novelty in the Big Ten. About the only sure thing in the conference these days is that somebody is going to get hurt. Teams are beating up on one another as if it were ultimate fighting without rules.
Third-year coach Chris Holtmann warned all of us about this, and that plain talk began minutes after Ohio State ambushed Villanova and Jay Wright by 25 points in a national television game in the Dave Gavitt Games the second week of November.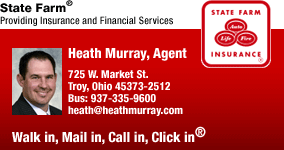 His exact words were "let's pump the brakes on this.''
Holtmann repeated those words when the Buckeyes danced all over North Carolina by 25 points in Chapel Hill in the Big Ten-ACC Challenge.
He said it again after a victory over Kentucky in Las Vegas when his players, particularly freshman point guard D.J. Carton, were so smart and so efficient down the stretch to win 71-65.
Seth Greenberg of ESPN said Ohio State should be considered a contender for the Final Four, and many others followed his line of thinking.
But league play, Holtmann said, is an entirely different animal. Actually, it has been like a pit bull.
Besides the fact that Villanova was working a slew of new people into its rotation, that North Carolina wasn't North Carolina, and that Kentucky had zero one-and-done players, Holtmann knew that what amounted to the Scholastic Aptitude Test in the form of a 20-game Big Ten schedule loomed.
This corner already has written about how the talent on the Buckeyes roster is lacking and too green. The Big Ten is a conference of burly big men, and they have exactly one in Kaleb Wesson. Bless Kyle Young, who is a fox hole buddy kind of player, but he's a power forward playing in a small forward's body.
The Big Ten is loaded with heady point guards such as Cassius Winston of Michigan State, Xavier Simpson of Michigan, and Anthony Cowan of Maryland. Ohio State has inconsistent C.J. Walker and Carton.
There are so many reasons for the slide: A lack of size, a lack of a steady lead ball handler, too much youth, no consistent three-point shooters beyond Duane Washington and sometimes Andre Wesson, etc.
Here's more truth serum: This team was never going to be ready for the Big Ten. The team's record was 8-12 in conference last season, and the only changes have been Walker and Carton swapping out for C.J. Jackson and Keshawn Woods in the backcourt and E.J. Liddell being the first "big man'' off the bench.
When Minnesota beat the Buckeyes on Thursday, the manpower shortage was evident from the jump. Wesson and 6-foot-10 Gophers center Daniel Oturu cancelled out each other, but Richard Pitino had more jacks and aces in his deck than Holtmann had, having other athletic big bodies in 6-7 Jarvis Omersa, 6-9 Alihan Demir and 6-9 Isaiah Ihnen.
In the backcourt, Pitino had jet-like Marcus Carr at the point. He scored the Gophers last two baskets on NBA-like plays.
Holtmann said he has never coached in a conference where so many teams had so many skilled big men.
Is there any wonder Rutgers is 14-0 at The RAC and tracking down a spot in the NCAA tournament behind big bodies Ron Harper Jr., Awasi Yeboah, Myles Johnson and Shaq Carter?
This corner believes Ohio State has been thrown out of kilter because of injuries and illness:
1. Young had an appendectomy, and he's still two weeks away from thinking about being full go.
2. Duane Washington hasn't been the same since a rib injury forced him to miss games against Minnesota and Southeast Missouri State, and that was in December. He took two more steps backward being bench in the second half against Indiana and then getting suspended for Nebraska.
3. Musa Jallow didn't play a single game before having ankle reconstruction surgery.
4. Justin Ahrens of Versailles missed preseason with two ruptured disks in his back and hasn't been close to being himself.
In order, those players are your No. 2 rebounder, top three-point shooter and two of the first players off the bench.
The Big Ten has eaten up everyone. Before Saturday's games, visiting teams were 11-44. The Buckeyes are 0-4 away from The Schott. Michigan is 0-4 away from Crisler. Even usual conference favorite Michigan State has been dumped twice away from home.
Lastly, keep in mind that Holtmann is amid a sizable rebuilding job. He was hired during the summer before his first season, but was able to cobble to together a recruiting class of Young, Washington and Luther Muhammad primarily because he had relationships with each when at Butler.
Thad Matta is an Ohio State legend – Fred Taylor is the only other coach with a banner in the arena rafters – but his declining mobility ran parallel with the program's dip.
There have been message board comments that Holtmann is not cut out for the job, but he's the same man who won 25 games and finished second in the Big Ten by one game working with Matta's players in his first season. He found some way to squeeze out 20 wins last season working with a lot of spare parts and three freshmen in the rotation.
At Butler, he inherited the job when Brandon Miller resigned for personal reasons months before the season.  Holtmann put together 23 victories, a third place finish in the Big East and a run to the  Sweet 16.
So let's use one of the his favorite phrases and "pump the brakes'' on coach bashing.
Ohio State backed into this coach when the first, second and third options had no interest in coming here. Holtmann is a builder and genuine. With him, it's safe to write that the NCAA is free to investigate other people.
This really is a stretch in the schedule where the Buckeyes can gain some momentum. Northwestern has reverted back to being the Mildcats, Indiana could have been beaten in Bloomington in the first match-up and Michigan looks a lot like Ohio State.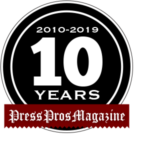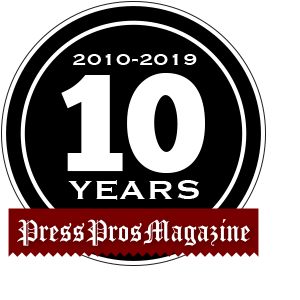 In the end, 20 victories and another NCAA bid would be pretty good. It would be a stepping stone to next season, when California transfer Justice Sueing and high school recruits Eugene Brown of Decatur, Georgia, and Zed Key of Long Island, New York, enter the fray. Brown can stroke the three and Sueing and Key have Big Ten bodies.
Another recruit might enter the mix if Wesson opts out for the NBA and a roster spot opens up.
The start of the season was outstanding, especially for those who are into instant gratification, but the reality is Ohio State has too many things working against it.
Put the Buckeyes in the Big East or the ACC and they very well might win it. But they're in the Big Ten, a conference that should be spelled in all caps.