They were good, but maybe not their best.  Still, Fort Loramie proved its dominance by playing its trump card defense and relying on a patient offense to beat Division III Versailles.
Versailles –  Fort Loramie coach Carla Siegel readily admits looking forward to the Versailles game every year.
"It's always a good test,"  said Siegel on Saturday afternoon.  "Because the Versailles girls are well-coached, they're disciplined, and they really play hard.  You want to play that kind of competition, especially now, especially at this point in year."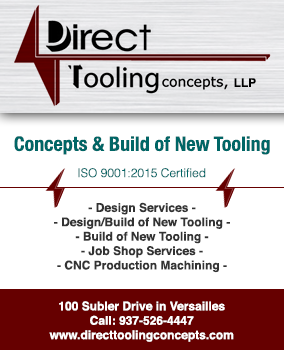 With that unbeaten and #1-ranked Fort Loramie promptly went out and won their 16th game of the year, 63-42, in an effort that some believed would end with a much bigger margin of victory.  Loramie was averaging a 50-point spread through their first twelve games…and 60 points over their past three.
"I hope it's not more than 25,"  said one Versailles onlooker prior to the game.  He was almost prophetic.  The final number was 21!
They did it with their customary style of basketball, so much anticipated through Carla Siegel's tenure and fifteen previous games that people don't ask if they win anymore…just by how much – pressure defense, patient offense, depth off the bench…and an obsession with playing hard to the final horn.
That suffocating defense for which they're known?  With 1:38 left in the game Siegel's second string forced a five second call on a trapped Versailles ball-handler, and the bench erupted as if they'd just dunked on LeBron.
But as interesting as the outcome was the fact that Division III Versailles (11-7, 4-3 conference) gave Loramie what Siegel would later admit as being "just what we needed."  Tracy White's Tigers made 'em work.  They played hard, physical defense of their own…dedicated to keeping that margin at 25 or less, and perish the thought of 50.
Versailles actually led 4-2, and 7-6, in the first quarter before Loramie's quickness, pressure, and depth settled in for the slow demise of any chance of an upset.  They led 18-11 at the end of one…31 to 14 at the break, holding Versailles to just three points in the second quarter, turning the Tigers over six times in doing so.  And to cap the effort…Kennedi Gephart launched and hit a wing three-pointer as the clock expired.
"We moved the ball pretty well," said forward Dana Rose, who would finish the afternoon with a game-high 20 points, along with 5 steals.  "But defense is the key to our game, because it sparks our offense and when we get steals we turn those into layups and easy points."
But while they turned over Versailles 19 times for the game, they didn't get as many 'easy' shots as they normally do.  Versailles is a good, physically talented basketball team.  That said, Loramie's consistency and patience was evident, scoring 31 points in the first half…and 32 points in the second.
'On a any given day' is a well-worn cliche' in sports, and as it applies to Fort Loramie on a given day any one of their principals can get to the rim and do damage.  Saturday it was Rose, a 5'10" junior who was able to pierce Versailles' interior size to score on 9 of 13 shot attempts.
But she had help.  Talented sophomore Ava Sholtis added 10.  Corynn Heitkamp had 8, while harrassing the Versailles backcourt when she was in the game.  Taylor Ratermann, Gephart, and Kenzie Hoelscher each had 5…Jadyn Puthoff and Colleen Brandewie concluded their scoring with 4 each.
"We did move the ball much better today, because I was unhappy with how we moved it in the first quarter of Tuesday's game with Miami East,"  said Siegel.  "But 63 points against Versailles?  I'll take that because Versailles is a hard-working team and they never went away."
63 points against a team like Versailles was exactly what Siegel was looking for on January 26.  On a day when Taylor Ratterman didn't hit multiple three-pointers – on a day when Marissa Meiring and Kenzie Hoelscher were held quiet – her team played well, but hardly its best.  This was the kind of statement she needed to see.
"It's a testament to the Versailles program,"  she added.  "I love this series because it's a great environment, there was a great crowd today, and going into February you're looking for a challenge like this.  I'm happy for the way the girls responded."
Versailles was led in scoring by Brooke Stonebraker's 12 points, while Danielle Kunk added 10 and Lindsey Winner had 9.  Abby Stammen had 6, Katelyn Marshal had 3, and Caitlin  McEldowney, the recipient of much of Loramie's backcourt ball pressure, finished with 2 points.
"They're a handful,"  said Tiger coach Tracy White.  "But it's a good game to play, too, because you can't ask for a more competitive opponent.  I was pleased with my girls because they kept working.  A lot of times teams get down in a game like this and end up losing by 30 or 40.  We didn't do that.  We kept competing and I thought that was a positive.  It was a good thing to score 42 points against a defensive powerhouse like Loramie."
And to those who scout them, or who question from the outside as to just how good Loramie is, White puts it bluntly.
"Teams can match their level of conditioning, but no one can match their depth,"  said White.  "They can play ten, eleven, or twelve…and I felt our girls held their own today.  But no one else has that kind of depth with the skill that they have."
With three weeks remaining in the regular season the inevitable question remains…can anyone in Ohio Division IV play with Loramie, let alone area teams in the upcoming sectional, district and regional tournaments.  Not surprising, a coaching contingent from once-beaten Tri-Village, the one best local threat in the minds of most, was there Saturday to get a look for themselves.
"Most teams just can't match their depth and their discipline,"  added White.  "But she (Siegel) has them doing things that a lot of teams can't even touch.  They're so unselfish with how they move the ball, and they have so many scorers.  They bring a lot to the table."
In a phrase…they're a handful.  Maybe more than one.