Gophers' sophomore guard Marcus Carr drives for lay-up, then hits a 3-pointer in final minute to give Buckeyes 6th loss in 7 games…a somber night at the 'Schott'.
Columbus – The media had yet to ask a question in the interview room, but the story of Ohio State's game against Minnesota could be read as if written in large block letters on C.J. Walker's forehead.
The pain of defeat was so fresh that the whites of Walker's big brown eyes were red and glistening with tears as he sat behind the microphone.
He might not even be the best point guard on the team, but coach Chris Holtmann has started Walker because there is a great amount of trust in his heart, work ethic and dedication to all that is Buckeye basketball.
Next to Walker sat junior forward Kyle Young and although his eyes were dry, he, too, looked as if someone had taken something valuable away from him.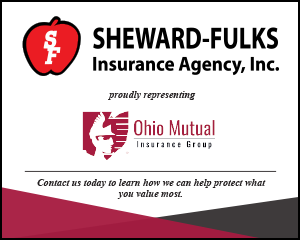 Minnesota refused to play the part of road kill for another Big Ten opponent as sophomore guard Marcus Carr had two baskets in the final minute, including a three-pointer for the difference-maker with 3.3 seconds left, in a 62-59 victory on Thursday night at The Schott.
A small but fired-up crowd of 13,234 watched as Ohio State (12-7, 2-6) lost for the sixth time in seven games and fell ever closer to the bottom of the conference.
It was a stunningly sad ending for a team that appeared to be a couple feet from getting over the hump after so much turmoil since a loss at Indiana 13 days ago.
"It hurts,'' Walker said. "It hurts a lot especially when you are in a game like that. We made the right plays the whole game and then that happens.''
Young was stoic, pretty much saying that this was one of 31 games in the regular season.
"We have to take it on the chin and go to the next game,'' he said. "There is nothing we can do about it now. We play Northwestern on Sunday, and we've got to get back to prepping for them.''
Victory wouldn't have made all the recent angst go away. Sophomore guard Duane Washington was benched in the second half against Indiana for half-hearted play. Washington and guard Luther Muhammad were suspended for a game against Nebraska for an off-the-court incident.
Then there was a 20-minute team meeting after a decisive 14-point loss at Penn State on Saturday.
This game was different in that the Buckeyes were riveted to details, hustled and played for one another. They had four days to prepare, and it showed.
Walker said everything went according to plan for 39 of the 40 minutes.
"We felt like we were competing and playing hard,'' Young said. "Our energy was good. Our energy was better than it has been. That's why it was a disappointing. It was a tough loss. We thought we were going to win that game.''
The game did go down to the final horn, but Minnesota slowly sucked the air out of Ohio State in the second half. The Buckeyes were 10-for-27 shooting from the floor, including 1 of 7 from three-point range, and got to the free throw line just three times.
Two plays did give everyone Buckeye hope that this game could be the turnaround.
With 1 minute, 47 seconds remaining, Young dunked after taking a lob from center Kaleb Wesson to give the Buckeyes a tie at 57.
Thirty-nine seconds later, after Wesson blocked a shot by Carr on a drive, Young again took a lob from the big man for a lay-up and a 59-57 lead.
That's when Carr, who does mercurial things that are more commonly seen in the NBA, drove the crowded lane for a basket to tie the score with 43.8 seconds left. He came off a screen near the baseline.
"We drew up a play before and said what we'd do if they scored or didn't and he executed it to perfection and obviously made a big shot,'' Minnesota coach Richard Pitino said. "He's a really, really tough kid. He has that 'it' factor. He just down the stretch made some huge plays. We're going to put the ball in his hands and make a play.''
Holtmann called timeout with 38.1 seconds left, but Minnesota took away a back-door play and Kaleb Wesson was left with a wide-open three-point that he missed with 15 seconds left.
The plan in the huddle was to look for a back-door play underneath the basket. Washington drove the baseline, but was surrounded by Gophers and passed to Wesson.
"We were trying to get a back door off the corner for a win, get an easy lay-up,'' Walker said. "They took away the back door. When Duane got the ball he drove baseline and everybody collapsed and Kaleb was wide open. It happens in basketball. Not every play is run perfect.''
Holtmann wouldn't get into specifics about the planned play.
"I thought we got a great look,'' Holtmann said. "It actually was a secondary look. To me, it was great. I'm at peace about where we were at with that possession.''
A lot of teams can't guard Carr, and Ohio State might head the list. He went for 35 points in a 13-point victory on December 15 in Minneapolis. Last night, he scored 21 despite behind held scoreless the first 11 minutes.
On the Gophers final possession, Carr hit a trey from the right side for the winning points with 3.3 seconds left. He stutter-step dribbled at the top of the key to get D.J. Carton off-balance almost to the point where he fell backward, then took two dribbles to his right and simply jumped over Walker for the shot.
"It was a guard-to-guard switch,'' Walker said. "It was contested and he made the shot.''
Holtmann said the defense was good.
The final seconds were chaos.
First, Buckeyes captain Andre Wesson threw away the inbound pass, but it took a long review to see whether Gophers forward Jarvis Omersa touched the ball before it went out.
There was not enough evidence to overturn the call.
Next, Minnesota center Daniel Oturu was fouled intentionally, but missed the front end of a one-and-one with the clock still at 3.3 seconds.
Kaleb Wesson grabbed the rebound, turned to his right and whipped a stretch pass to Washington along the sideline. Washington, who was about 8 feet inside of the mid-court stripe, hit the backboard to the left of the rim as the buzzer sounded.
It was the Gophers' first Big Ten road win.
"We needed to break through and get one on the road,'' Pitino said. "We grew up today. We found a way in the second half to get stops, get physical rebounds and make some huge plays down the stretch. It feels awesome. It doesn't matter where you play in this league. When you win, it's a cause for celebration. We'll feel good tonight and get over it. It's very, very hard to win in this league.''
For Holtmann, it was another step down the ladder. His team has gone from being 9-0 with the No. 2 national ranking to being unranked and no sure thing for the NCAA tournament.
"I think in some ways we took a step forward in some areas,'' he said. "Right now, we're just not good enough in enough areas to win in this league. But I thought our guys competed, battled, played hard and were locked in. There were a few errors that happened that kind of get you (beaten) in this league.''