Sidney again showed that even without Andre Gordon they're formidable, and maybe harder to prepare for than last year.  No stars anymore, just hard-working kids willing to share the load and win on their own.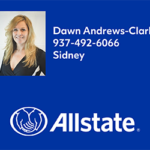 Sidney, OH – There isn't a lot to do on a January day in Sidney, Ohio.
You bundle up, go to work, to school…and if there's spare conversation it's usually about sports. Settle into a booth at The Spot, downtown's iconic eatery, and you'll hear it – the Reds' struggles and the Bengals' irrelevancy.  And soon…questions about the hometown Sidney Yellow Jackets:  13-1 in boys basketball, running away with the MVL Valley division (10-1), and the surprise of Division I basketball in the Miami Valley.
Surprise, because the 'Jackets lost so much from last year's 20-5 team that ultimately fell to Springfield in the sectional final. Senior Andre Gordon, one of the state's top prospects, went on to play at Texas A&M. Ratez Roberts, a rebounding machine and interior defender, went to play football at Urbana University.
Left behind to find their own way were Darren Taborn, Lathan Jones, Dominick Durr, Trey Werntz and a cast of first-timers who've not only captivated the town, but raised questions up and down I-75, like…how good can they be without Andre Gordon?
They proved it again on Tuesday, with a resounding thumping of 1-11 Northmont, 70-56, in which John Willoughby's 'Jackets started sluggishly, but caught fire in the second half on the strength of four players in double figures – Taborn (11), Devin Taborn (11), Werntz (10), and a team-high 14 from Lathan Jones.
They led 18-8 at the end of the first quarter, only to see Northmont cut that lead in half by halftime, 31-25.
But the Yellow Jackets ignited in the third quarter, making the most of some horrible ball-handling and sloppy play by Northmont to go on a 25-6 run…highlighted (or lowlighted) by five consecutive Thunderbolt turnovers, and three consecutive steals by Sidney.  When the smoke cleared at the end of the quarter Sidney led 56-35…and Dave Ross was in his car and on the way home.  Against a 1-11 team, they hardly answered the question as to how good they really are.  But, for their aggressive, ball-hawking style on defense and a willingness to share the ball on offense, they once again impressed.
"They're an athletic team,"  said Northmont coach Shane Kincer, afterwards.  "But we're young.  We lost an 18-point scorer at guard last year and we just don't know how to win against the kind of teams we play every night in the GWOC.  How good is Sidney?  If they played our schedule I could tell you."
The fact is…Northmont never had a chance, despite superior size, and yes, some good athletes in high-scorers Patrick Ivory (15 pts) and Jordan Smith, a 6'6″ shot blocker in the paint who showed a nice touch with his mid-range jumper.  Smith finished with a game-high 16 points.  But the numbers don't lie.  Sidney entered the game averaging 68 points a game (882 total points for the year) to Northmont's 44 (495 total).
"They challenged us," said Sidney coach John Willoughby.  "That wasn't easy.  They've got guys who can play and our 'bigs' had to compete tonight.  They were pretty good and I thought we battled on the boards the best we could.  We did a good job in our gap defense to keep them out of the lane;  and I don't remember what happened, but it was nice to have that spurt in the third quarter."
13-1, yes, but Sidney gave plenty of indication that they are, indeed, still a work in progress.
"We get loose with the ball at times.  It got a little sloppy, but we're working on that.  We're working on playing like we're in control.  I thought Darren Taborn did a good job tonight of showing patience on offense, and not trying to take it to the rim against three defenders.  We're up 15 points and he got the ball and brought it back out, got the ball and brought it back out.  That's growth there, and we're trying to get some other kids to understand those situations and play with more patience."
Darren Taborn, the older of the Taborn duo, has assumed as much of the leadership role from the departed Gordon as possible, given that Andre Gordon is now averaging in double figures for the past two weeks and starting for an  SEC basketball team.
"We've put a lot of work in…everybody comes to work"  says the personable Taborn.  "We all come to compete and that's what makes us a good team.  We all play for each other and we share the ball.  With Andre gone I think we look to move it more and create options for other people to score, and that's how we get rolling.  We leaned on Andre last year because he was such a big piece of our offense, and when he was hot he got the ball.  But now we're looking to get the ball to other scorers.  That's how we play.  Tonight we had four guys in double figures.  I'm trying to step up and show some leadership because I'm a senior, and I hope I can help guide the others to come along for the ride."
And is it actually more fun to be 13-1 this year…without Andre Gordon?
"Yeah, because we're proving a lot of doubters wrong,"  adds Taborn.  "People didn't think we could do this without Andre, but so far we're proving we can."
"I think they all appreciated what Andre did when he was here,"  added Willoughby.  "All the younger kids were playing behind him and waiting their turn, and the athlete in them now is coming out saying we're just as good – I'm just as good – and they're playing with that attitude.  In high school you have to play with the realization that players move on, and now it's my turn.  Most players feel that way and these guys are just doing it."
To the critics – to the cynics – Taborn and company are trying their best to answer the doubters with the same aggressive style of play and sharing the load from last year, only without the threat of the hammer.  Their only loss came to Tippecanoe, on the road, on one of those nights when Tipp hit shots and Sidney did not.
And while their Miami Valley League 'Valley' Division schedule may not constitute the strength of the GWOC, their willingness to work, share, and play with one or two scoring what Gordon did by himself makes them fun to watch as well as a threat to be respected.  It is basketball, after all, and you take nothing for granted.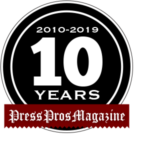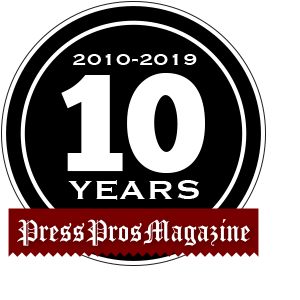 "It's a little soon for them to realize,"  concluded Willoughby.  "But one of these days they'll look back and appreciate just how good Andre was.  They'll take pride in being a part of that, as I think all of Sidney is proud of Andre and what he's doing now, including this year's team. Personally, I take a lot of pride in what he's become."
More than the Reds, or who the Bengals draft, that's what they're talking about around town – what they were and what the Yellow Jackets are proving they still can be.
Think what you may, that's what they care about in Sidney.