It took 24 minutes of second half basketball to decide it, but in the end Marion Local made a couple of shots that Jackson Center couldn't, to beat the Tigers in double overtime.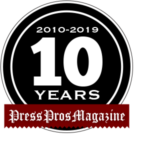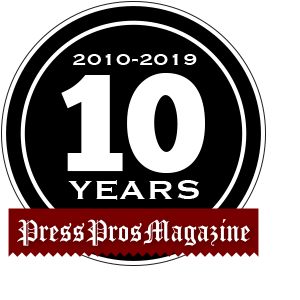 Maria Stein, OH – There is no other way to describe it.  Ugly basketball – one of those contests where the only way Marion Local (3-9) and coach Kurt Goettemoeller could beat Jackson Center (11-2) was to beat the Tigers and coach Scott Elchert at their own game.
Play tough, hard-nosed defense, work the ball for long possessions when you have it, and hope you make a shot or two at the end (or free throws) to win it.  And that's exactly how Goettemoeller and Marion Local did it Saturday night to win in double overtime…31-26.
If you came hoping to see some offense, you went home disgusted.  Neither team as much as scored a transition layup.  Each team had one opportunity…and each missed it.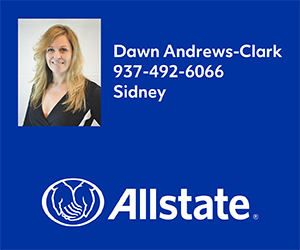 If you came hoping to see some pace, you'd be better served to think Nascar.  There was no pace, or flow, to this basketball game.
If you're reading this hoping to catch the highlights…there were none…unless you consider the remarkable fact of Jackson Center junior forward Aiden Reichert, who actually found a way to score 18 points – six baskets and six free throws, to lead all scorers.
In fact, it was a game so devoid of action and scoring that Peyton Otte's point-blank shot over Jackson Center's Clay Akers in the second overtime, to finally give Marion Local a lead it could sustain for the win, was like watching the last five minutes of Gone With The Wind.  You know, when Scarlett says, "Oh Rhett, where will I go…what will I do?
"Frankly my dear"…how they got there was far from epic, or award-winning.
It was 6-2, Jackson Center, at the end of the first quarter.
By halftime Marion Local had scratched its way back into the game…10-8!
By the end of the third quarter Jackson Center had stretched the lead out to 18-15, and actually led by four points for a couple of minutes.
And in the fourth quarter Marion put on a helluva' spurt to outscore Jackson, 5-2, and had a chance to win it outright with the possession and 1:27 left on the clock.  Goettemoeller called timeout, went into the Dean Smith four-corners stall, held the ball until there was ten seconds left, but couldn't dent the Saran Wrap that covered the rim with a couple of close-in efforts as time expired.
So, you get the idea, don't you?
Jack Albers, who coached Marion Local all those years, and to all those consecutive sectional titles, was watching from the stands and probably loved it.  Albers likes denying defense, and that's what he got – a magnificent display of patience by both teams to deny passing lanes, dribble drives, and offensive rebounds.  Classic basketball that you would expect from a defensive guru like Scott Elchert…Kurt Goettemoeller played it right back, and did it to perfection.
Tied 20-20 at the end of regulation, Aiden Reichert scored the only field goal in the first overtime (for Jackson), and Alex Eyink hit a pair of free throws for Marion.  They went for a second overtime tied at 22-22.

Scott Elchert was not happy, afterwards…for the fact of missing on what opportunities they had from the field and the foul line, and, for the fact of a couple of egregious 'no calls' at the end of regulation on shot attempts by Aiden Reichert and teammate Camdyn Reese.  Jackson would finish the game making eight of twelve from the line, but the four they missed, plus the two they didn't get, may well have cost them the game.
"You gotta' make shots,"  said Elchert before boarding the bus for home.  "Make shots and make free throws."  They couldn't, Camdyn Reese coming up empty twice on the front end of critical one-and-ones.
For that, Marion made 'em pay a minute into the second overtime.  Peyton Otte got to the rim to score to give Marion the lead at 24-22, the Flyers' only field goal in either overtime period.  Then, it was Charlie Huelsman hitting a pair of free throws (on a technical foul assessed to Elchert), and Matt Everman made a couple more.  Then, trailing 28-22, Aiden Reichert scored on a stickback at the other end and had a chance at a three-point play of his own to keep the game at a one-possession margin.  But he missed the free throw, and forced to foul, Marion salted it away at their own foul line.
"You gotta' make shots,"  Elchert reiterated.  "And when we were up there in the fourth quarter by four points you've got to finish games like this out…and we didn't.  A four-point lead in a game like this is like a ten-point lead in any other game.  There was no flow to the game and we had to extend defense for very long periods of time.  That was a contributing factor, but still…we had some shots that we normally make."
Missed calls?
"I don't know,"  he said.
And the technical, which hurt more for the fact of a lost possession than Marion hitting one of the two free throws?
"Don't know,"  he added.  "I couldn't get an explanation.  I can tell you this, though.  I was talking to my own player."
Kurt Goettemoeller gave an explanation of his own, though:  there's absolutely nothing wrong with winning one ugly.
Said Goettemoeller. "From my perspective I was perfectly willing to be the underdog and play a very low possession game.  Obviously we're not going to play this way every night, but we tried to reverse the ball, and reverse the ball against their tremendous defense until we got the look and the shot that we wanted.  They're so good with what they do you just can't penetrate the lane unless you get ball reversal.  When we finally got a lead, we were able to force them out, and wider.  When we did that we were able to get a couple of big plays in the second overtime when Peyton Otte, Everman, and Charlie Huelsman got to the rim."
Officiating?
"I don't know,"  he said.  "It pretty much evens itself out.  We've already had our issues this year, and if there were a couple of calls that went our way tonight that's OK, too."
Neither team shot anything near 50%, and leave it at that.  Aiden Reichert led his team, and all scorers, with 18 points;  while Charlie Huelsman and Peyton Otte each had 8 points to lead Marion.  Everman added 6, Brady Ronnebaum had 4, Alex Eyink had 3, and Jason Hess had 2.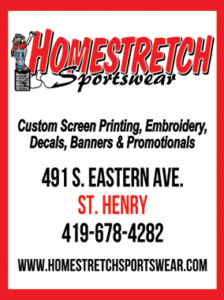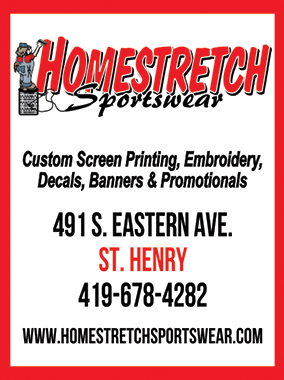 The good news…they won't need new nets at Marion for some time; and the better news…they really needed that win.
"We really needed a win, and we gave ourselves a chance and made free throws in double overtime,"  said Goettemoeller.  "We've been playing them now for about ten years and every year the home team seems to win.  Tonight we really had some kids that stepped up and we were able to pull it out."
Scott Elchert finally managed a wry smile as he left the building.
"We'll come back on Monday and go to practice,"  he assured.
Exactly!  There's no other way to describe it.