Saturday soaking….Penn State blocked seven shots, get nine steals, and sent the Ohio State Buckeyes Buckeyes to their fifth loss in six Big Ten games.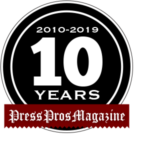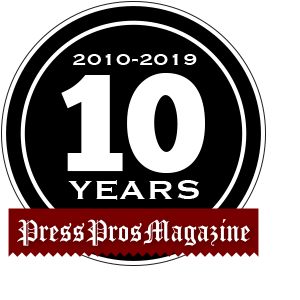 Columbus – Ohio State basketball radio play-by-play man Paul Keels and analyst Ron Stokes kept promising that coach Chris Holtmann was minutes away from joining them at court side for the usual post-game interview.
There was a lot to talk about, but the clock was ticking and ticking and in the radio business time is money.
The engineer for WBNS-FM (97.1) went to a commercial break to pay the bills and kill some time before the question and answer session.
Then Keels and Stokes, who had to be nervously looking at their watches by then, went to a second commercial, again saying that the coach was on his way.
After a third commercial, the duo gave up hope on Holtmann showing up, signed off and began packing gear to leave the Bryce Jordan Center.
Outside the Buckeyes locker room, reporters also were looking at watches. Fifteen minutes went by and they were still waiting for Holtmann and some players to interview.
Finally, Holtmann emerged from behind closed doors and went behind a microphone at the interview table. You had better not been late because the press conference lasted 2 minutes, 34 seconds.
"We'll talk about it as a staff and we hope to learn from it,'' was one of the few statements from Holtmann.
Forget what the thermometer has been reading in recent weeks in the Midwest. For Ohio State, this is another dark, bitter cold January with five losses in six games.
Penn State star forward Lamar Stevens scored 24 points in 22 minutes, center Mike Watkins blocked three shots and guard Myreon Jones had 20 points in a decisive 90-76 butt kicking before a crowd of 14,785 on Saturday at State College, Pennsylvania.
The Buckeyes (12-6, 2-5) fell behind by 10 points 6 ½ minutes into the game and by 14 with eight minutes left in the first half.
The deficit reached 18 points a little more than 3 ½ minutes into the second half.
So what went on in the locker room afterward?
"Whoever had something to say, just let it out,'' sophomore guard Duane Washington said. "We have our people we trust in there. Just let it all out.''
Washington was asked what was precisely discussed, and that's when senior captain Andre Wesson interrupted and took over from there.
"Just trying to figure things out, really,'' Wesson said. "We talked about cleaning things up. We're trying to keep it in house.''
This is looking like a repeat of last season, when Ohio State started 12-1, lost six of seven games and needed a victory over Iowa in the final weeks of the regular season to secure an at-large berth into the NCAA tournament.
That team was looked on as a bridge that got Holtmann and his staff to the new wave of exciting five-star high school talent led by point guard D.J. Carton and forward E.J. Liddell.
But what's the difference between that team and this team?
Two backcourt spots have been swapped out with Florida State transfer C.J. Walker and Carton taking over for C.J. Jackson and Keyshawn Woods. The turnover misery of 2018-19, with Jackson and Woods having a bulk of them, was supposed to be history.
Walker is what he is, and that's an unspectacular blue-collar worker. On most teams in the Big Ten, he would be coming off the bench.
Carton has had spectacular ups and downs. He had two turnovers yesterday, but seven, three, four and five the previous four games. His average is 2.6 per game.
At one time a lot of basketball recruiting junkies thought Carton has what it takes to be a one-and-done player. A little past the midway point of the season, he looks an awful lot like another heralded five-star freshman guard.
Nico Mannion of Arizona has 44 turnovers in 17 games and has had his moments where it seems like he's back in high school. He has the luxury of playing for a team that is stacked with talent, and he can play through mistakes. He also plays in the Pac-12 and not the Big Ten.
"It has been hard for him at times,'' Holtmann said of Carton. "Expectations can weigh heavy on kids. Twenty-five minutes (per game) is a lot for a freshman point guard.''
As for coaching so many young players, he said, "It's very much a new thing for me.''
There also is a serious beef shortage underneath the basket. After center Kaleb Wesson and forward Kyle Young, the next "big man'' is the 6-foot-6 Liddell. More often than not, Liddell looks confused and overmatched.
When Wesson must leave because of foul trouble, the match-ups quickly go against the Buckeyes.
"It's amazing about the depth of the bigs in this league,'' Holtmann said on Friday.
These are nice kids. Maybe they are too nice.
No one questions the toughness of Andre Wesson and Kyle Young. Wesson shattered teeth hitting the floor face first last season and fractured an orbital bone this season and came back for more. Young returned from an appendectomy within two weeks. Last season, he played through shin splints. He backs down from no one.
After those two, who is going to knock you down to get a loose ball?
Holtmann has questioned the mental and physical toughness of this team many times.
Yesterday was another example of the team getting pushed around. Penn State blocked seven shots and had nine steals.
"We just didn't come out with enough energy to begin with,'' Washington said. "That put us in a hole, especially in a road environment.''
Washington lacked energy against Indiana last Saturday to the point where Holtmann benched him after 8 minutes, 2 seconds on the floor.
Then he and guard Luther Muhammad were suspended for the Nebraska game for an off-the-court incident. That doesn't happen on teams that have it together.
Penn State coach Pat Chambers did promise a different game against Ohio State after 106-74 loss on December 7 in The Schott. The Lions came in having lost three straight games and were desperate to regain some footing. They shot 54.7 percent.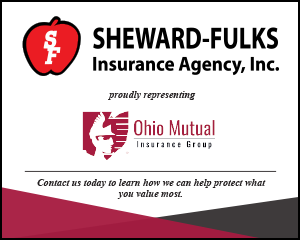 "It was our worst defense of the year,'' Holtmann said. "Give them credit. They made a lot of shots. They are a competitive group. I think they remembered (the loss).''
Washington was dead on with his comments in that the Buckeyes came out with their minds somewhere else.
Here are some examples:
1. Kaleb Wesson fouled a three-point shooter 22 seconds into the game and got his pocket picked 26 seconds after that on a drive to the basket.
2. Eight minutes in, Carton picked up his dribble behind the arc on the side and all four teammates stood flat-footed watching rather than helping him out of that mess. The result was Andre Wesson rushing a shot to beat the shot clock and getting blocked.
3. With 10:51 left in the half, Washington was dribbling with his back to the basket when the shot clock expired.
Meanwhile, Penn State played as if it had to win the game or else, and what transpired with 57 seconds left in the first half was proof. Guard Jamari Wheeler missed a three-point shot, but Jones didn't give up on the play as he raced toward the basket to clean up.
Jones leaped several feet out of bounds behind the basket to fetch the ball and whizzed a pass back into play. Wheeler followed his shot and was right there to catch the ball and throw an off-balance shot through the hoop.
"They played harder than we did today,'' Andre Wesson said. "Guys are playing hard, but we have to raise it to a different level. This is the Big Ten.''
Let's remember that this is the Big Ten. ESPN bracket expert Joe Lunardi predicts 12 of 14 teams in the conference will make the NCAA tournament. Twelve Big Ten teams are ranked in the top 50 of the NCAA Net, or twice as many as the next conference.
It's a fact that the Big Ten reigns over the ACC and Big East because it won the annual challenges against both.
"We know what we signed up for at the beginning of the year,'' Washington said. "We know the Big Ten was going to be hard. We knew what was coming. We just have to be better.''
The odds of the Buckeyes or anyone else in the conference winning on the road are small. Before tip-off, visiting teams were 6-38 and 10 teams had yet to win a road game.
Once-mighty Michigan is 0-4 on the road. Michigan State lost by 29 points at Purdue and Maryland lost by 18 at Iowa.
If Lunardi is correct, the Buckeyes will be one of the 12 teams that get into the NCAA tournament. Victories over No. 10 Kentucky and No. 14 Villanova will weigh heavily when the tournament committee meets.
Last season, an 8-12 record in conference was good enough for Ohio State to get in because of non-conference wins over Creighton and Cincinnati.
"We don't get in if we don't win those games,'' Holtmann has said.
Buckeyes fans have to be flabbergasted by what has transpired since the loss to West Virginia on December 29 in Cleveland. At that time, the question was whether Ohio State would jump from No. 2 to No. 1 in the rankings.
Now, it's a solid bet the Buckeyes won't be in the Top 25 next week.
There are no free agent signings or waiver wire claims in college athletics, and Holtmann is stuck with the players he signed. The question is whether the players have what it takes to be more than a ninth or 10th seed in the tournament.
Stay tuned.
The next chapter in this drama comes against Minnesota on Thursday at The Schott.