Anna's up-tempo attack outscored Fairlawn 26-10 in the second quarter to give the Rockets their seventh straight victory.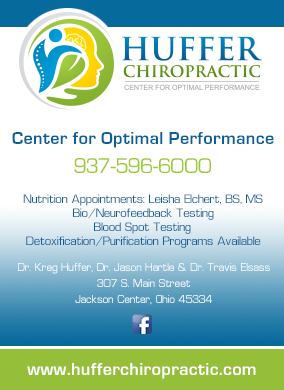 Anna, OH –  You can't tell by looking at the final score … but during stretches of a game the Anna Rockets' up-tempo attack appears more idle than ideal.
On Friday night against Fairlawn, that moment came late in the first quarter. The Jets used consecutive three-pointers from Drew Maddy and a basket from Skyler Piper to take a 16-14 lead. Fairlawn was thinking upset.
Anna, however, was thinking enough. The Rockets turned to their quickness, athleticism and experience to outscore Fairlawn 26-10 in the second quarter. Their sprint-and-score attack continued deep into the second half for a 79-50 victory in the Shelby County Athletic League.
"I don't know what it is but the last few games we get stagnant a little bit and let teams get on a run, then we have to regroup," Anna coach Nathan Barhorst said. "Our kids did a very good job of responding. They were resilient. They know when they have to battle."
Anna improved to 8-2 overall and 5-1 in the SCAL, keeping pace with league-leader Jackson Center (7-1 SCAL). The victory marked the fifth straight game the Rockets scored 66 points or more.
"They're a handful," Fairlawn coach Brad Francis said. "They are tough to match up against. It's nonstop for 32 minutes. They're good. I give them all the credit. We didn't shoot very well but sometimes it's the other team that making you not shoot very well."
Fairlawn, which dropped to 6-5 overall and 2-4 in the league, continued its trend of following a win with a loss. The Jets, who have talent and but are searching for consistency, have followed a win with a loss five times this season.
"We picked a bad night to not shoot very good and maybe they had something to do with it," Francis said after his Jets finished 14-of-52 overall (27 percent) and 3-of-16 (19 percent) from 3-point range.
At one point the Jets (unofficially) missed 19 straight shots. Ashton Piper hit a 3-pointer to cut Anna's lead to 44-31 with 6:32 left in the third quarter. Fairlawn didn't score another basket until Kyle Peters' shot finally fell with three minutes left in the game. The Rockets' defense – just as stifling as it was in the first half – limited Fairlawn to 12 points on free throws during that stretch.
"It was a great overall effort by everyone," Barhorst said. "Once we settled down and collected ourselves … I was very happy at getting stops and getting the ball down the court (in the second half). I can't mention just one guy."
The Rockets continued to play relentless defense in the second half – looking to avoid another one of those stagnant stretches – and led by as many as 31 points late in the fourth quarter.
Bart Bixler led Anna with 20 points. Riley Huelskamp, Isaiah Masteller and Ben Kovacs all chipped in 10 points. Justin Murray and Kamren Steward each scored nine and Isaac Lininger seven.
Murray and Kovacs led the Rockets with eight rebounds and Huelskamp had six as Anna held a 43-35 advantage overall. Anna shot 30-of-65 overall (46 percent) and 5-of-19 (26 percent) from 3-point range.
"The second half of the season we wanted to be seven or eight deep. We're starting to get there," Barhorst said. "Every guy now is becoming a threat on the court, even guys coming off the bench. If we can get that depth built, especially before the tournament, we can be pretty darn good."
Masteller came off the bench to hit a pair of 3-pointers in the second quarter. Kovacs took control in the fourth with six of his 10 points. Lininger had three of the Rockets' seven steals. And Bixler – who scored seven straight points during a third-quarter span – and Huelskamp directed the offense just like they did during the Rockets' state championship football season.

"As long as we keep praying to God every day and stay healthy. We're not staying stagnant," Barhorst said. "We want to get better every game and that's what we're doing."
Ten games into the season the Rockets have their basketball legs under them. But they've still kept the football mentality of going hard for four quarters. The Rockets were diving for loose balls, challenging shots in the lane and playing physical with the lead deep into double digits.
"At the beginning of the season we had to reel that in a little bit because we were diving after everything and being overly aggressive," Barhorst said. "(We had to tell them) guys, that's not a pigskin. It's a pumpkin now."
Skyler Piper led Fairlawn with 15 points and Ashton Piper added 13. Maddy finished with eight and Dominic Davis and Peters both had four.
Ashton Piper's seven rebounds and Skyler Piper's five rebounds also led the Jets.
"They play their tails off for me and that's all I can ask," Francis said. "We have to regroup and go after Newton on Saturday night. … Keep on fighting just like we always do. Tonight might have been a hiccup. We'll keep fighting and go back to work Saturday morning."