Tipp's up and down season continued with another example of the downs – a double overtime loss to visiting Stebbins on a shot at the end that wouldn't go 'down'.
Tipp City, OH – The Tippecanoe Red Devils' boys basketball team has seen its share of bounces – both good and bad – in its bid to win the Miami Valley League's Miami Division.
The good? Delivering Sidney its first loss of the season (after the Yellow Jackets' 9-0 start) on Jan. 7 with a 71-57 victory.
The bad? A heartbreaking 39-37 loss to Butler on the Aviators' last-second, game-winning 3-pointer.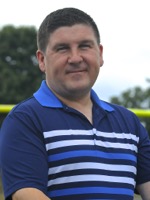 On Tuesday night came another. And everyone – from Tipp's rambunctious student section to the Red Devils and Indians fans all on their feet – had to wait to see which way Nolan Mader's shot would go. The Tipp senior, playing in his third game since returning from a stress fracture, let fly a three-pointer with about a second on the clock and Stebbins clinging to a 59-56 lead in double overtime.
Mader's three-point shot from the corner bounced on the far side of the rim, ricocheted off the inside rim on the other side … then bounced out and away to set off Stebbins' celebration.
"I did," Tipp coach Adam Toohey said when asked if he thought the shot looked like a winner in the air. "He likes that spot. You can't ask for a better look. Sometimes they don't go down and tonight it didn't."
Tipp fell to 7-6 overall and 6-3 in the MVL's Miami Division. Coupled with Troy's win over Greenville, the Red Devils and Trojans now share the division lead. Stebbins improved to 10-2 overall and 8-2 in the Valley Division.
Stebbins also beat Tipp on Dec. 3, 68-61. The Red Devils reeled off five straight victories after that loss.
On Tuesday, neither team led by more than four points in a third quarter that had seven lead changes and one tie. In the fourth quarter, both teams held the lead in the final 2:32. Tipp's final lead came with 1:49 left on a Zach Frederick three-pointer, making it 48-46. Stebbins' Jakob Reed hit a pair of free throws with 1:36 for the tie.
Both teams missed a shot each in the final minute. The game went to overtime after Tipp turned the ball over on an inbounds pass with 1.5 seconds.
In the first overtime, Tipp led 51-48 on baskets by Ben Knostman and a Griffin Caldwell free throw. Nate Keller's 3-pointer with 2:58 tied it and he put the Indians ahead 53-51 with 2:25 left on an inside score. Knostman's jumper in the lane with 50 tied it at 53-53. Stebbins, playing for the final shot, missed from the perimeter. The Indians grabbed the rebound but missed a point-blank layup at the buzzer.
In the second overtime, Stebbins took the early lead off a free throw and Jalen Tolbert's basket. Mader knocked down a three-pointer with 2:31 left, making it 56-56. Reed put the Indians head for good with 2:40 left, then Tolbert provided the final point on a free throw with 12.3 seconds.
Tipp twice grabbed the rebound off a missed free throw in the final 27 seconds – both rebounds by Frederick – but missed three-point attempts both times down court.
Knostman led Tipp with 18 points, Frederick added 15 and Mader 12. The Indians were led Keller's 19 points and Tolbert's 14.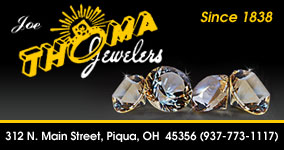 "Our league has a couple really good teams. It's good competition every night," Toohey said. "Everybody can beat everybody else. There's not a Trotwood or a Butler of years past that had 20 wins. It's nice to say (the division is) in our own control but we have to go do it."
Toohey estimated the Red Devils missed 12 layups in the loss. That, in addition to a few untimely turnovers, contributed to extending the game into double overtime instead of ending it in regulation.
"Everybody thinks of the things at the end of the game. But those things add up, Toohey said. "It could have been a way different game if we'd made half of those plays. It's about every possession matters, not just at the end of the game."