Ohio State dispatches Nebraska, 80-68, to end the losing streak at four games, despite losing two guards to indefinite suspension. Six players reach double figures in scoring in the Bucks' win.
Columbus, OH – With all the angst that hung in the air in the hours before tip-off against Nebraska, picking out attire for the night shouldn't have been a pressing decision for Chris Holtmann.
Holtmann had indefinitely suspended sophomore guards Duane Washington and Luther Muhammad for, the statement read, "a failure to meet program standards and expectations.''
But there also was a losing streak that needed to be snipped at four games, and the superstitious part of Holtmann's soul led him to stand in front of his closet and choose that eyesore of a sharkskin shiny pinkish blazer.
Those threads were 2-0 in "throwback'' games played against Cleveland State and Kent State at St. John Arena this season and last.
He was going to dress for success again.
"This was my rally coat,'' Holtmann said. "I went in there this morning and said, 'Lori, this is my rally coat.' I wanted our guys to play bold and free. Listen, for a guy who dresses conservatively, this is bold.''
The Buckeyes did quite nicely without their problem children in making 30 of 55 shots – 10-for-22 from three-point range – and moving the basketball to a tune of 17 assists in an 80-68 victory before 12,954 at The Schott.
The lead was 23 points with just under six minutes remaining before the Cornhuskers thrived during garbage time.
Many more tickets were sold for the game – it was listed as a near sellout a week ago – but Ohio State (12-5, 2-4) had been playing so poorly that maybe a night of Netflix, HBO or the amazing Blue Jackets versus Boston kept people away.
Nebraska (7-10, 2-4) again was an elixir. The Buckeyes lost five straight last season when the Cornhuskers came to the rescue.
"It feels good to be back on the winning side,'' junior guard C.J. Walker said.
The players weren't told about Washington and Muhammad being suspended until hours before game time.
"It was a super adjustment,'' Walker said. "It kind of played out today. We made some shots.''
Center Kaleb Wesson wasn't about to finger his teammates. Last season, he sat out three games by the university for breaking student conduct rules. He and two others also did not start an early season game for what Holtmann called punctuality problems.
"It lets the guys know what's tolerable and what's not,'' Wesson said. "It's a learning step. I went through the same thing last year.''
Holtmann said he wasn't trying to send a message to the rest of the team. He will evaluate the players in the days leading to a game against Penn State at noon Saturday at State College, Pennsylvania.
"I'm not coaching for just one game – ever,'' he said. "They are more important to me than that and the game is more important to me than that.''
What if one game ever becomes that important to him?
"Then it's peace out,'' he said.
Washington played 8 minutes, 2 seconds in a loss at Indiana on Saturday because of several lazy breakdowns defensively. It was yet another game in which he struggled mightily.
Like his good friend, Muhammad also has had monumental problems of late, only as a shooter from the perimeter.
Holtmann said he was leaning toward suspending the players on Monday.
On his radio show, he said he told Washington that "I'm wondering where you are. We need more from you now.''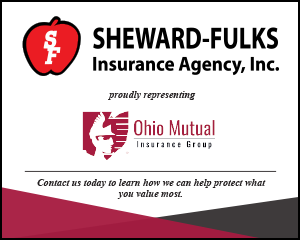 Washington, he said, was not ready mentally to play in a tough environment like Indiana.
"The timing was not great – it was not,'' Holtmann said of the suspensions. "Who wants to hear that when you've lost (four straight games).''
All was good in the interview room afterward.
"It has been a while since I've sat before you in a good mood,'' Holtmann said.
The Buckeyes had every right to be chipper for a job well done. Six players reached double figures in scoring because the ball was whizzing around the half court in not permitting the Cornhuskers to get comfortable.
Kaleb Wesson totaled 13 points, 14 rebounds, four assists and two blocked shots. Walker scored 18 points on 7-for-12 shooting and had five rebounds, four assists and two steals.
True freshman point guard D.J. Carton missed eight of his 12 shots, but had 13 points, three rebounds, five assists and two blocked shots.
Carton was stretched out to 37 minutes, 56 seconds with the manpower shortage. Walker also played 37-plus minutes.
The bench was short, and sophomore forward Justin Ahrens played almost 13 ½ minutes, freshman forward Alonzo Gaffney 5 ½ and walk-on senior guard Danny Hummer two.
The remarkable Kyle Young, a junior forward who underwent an appendectomy a little more than two weeks ago, played almost 25 minutes and totaled 10 points, six rebounds and two blocked shots.
Holtmann said his team feeds too much off the basketball going through the hoop, and last night was a prime example. During the losing streak, the shooting percentages were 33, 31, 40 and 31 percent.
Nebraska coach Fred Hoiberg didn't have enough time to adjust his game plan for no Washington and Muhammad, but said the No. 1 plan was to "sit in on'' Kaleb Wesson underneath the basket.
"Give Ohio State credit,'' Hoiberg said. "They lost four games and were going to come out with urgency. They look a lot better when that ball goes through the hoop. When this team makes shots they are going to be tough to beat. As for Ohio State, they were a confident team tonight.''
The Cornhuskers are a team in major transition after Hoiberg replaced the fired Tim Miles. There are 11 new players on the roster. Five are international players from as far away as Iceland and Slovenia. There are six freshmen and three transfers.
Nebraska led 4-0 before senior swingman Andre Wesson hit three straight three-pointers to get Ohio State on its way.
Wesson was 3-for-5 behind the arc in continuing his remarkable transition from iffy perimeter shooter to marksman. His three-point percentage is more than 44.
"Sniper,'' Kaleb Wesson said, smiling. "He's a sniper. You know what snipers do. They hit from long range.''
The players are smart enough to know that they beat a team that could finish at the very bottom of the Big Ten.