If you're an exhausted fan I feel your strain.  And point to the hiring of yet another coach as proof of the process – what a former colleague once attributed to the circus-like atmosphere of football in Cleveland.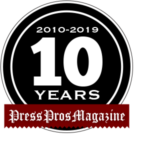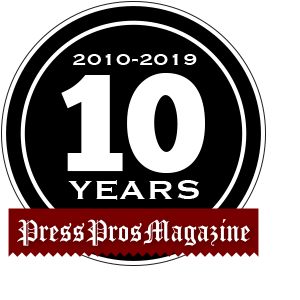 I know there's a lot of Browns fans that read Press Pros. They don't write in and talk about it, but I know these guys. We talk about other things, but not about Sundays. On Sundays they strap on all that glaring hunter's orange and set staring at the screen like the final moments at Jonesboro – as if there's no other option.  Some even make the trip to Guyana on the lake, that addicted to the Kool-Aid.
I must admit that I used to be a Browns follower, but not since 1999. And this year I might not have seen two minutes of Browns football, which was a minute more than I watched the Bengals. The NFL just doesn't appeal to me – the characters, the conduct, the obsessive coverage, and in the case of teams like the Bengals and the Browns…the propensity for making the same mistakes over, and over, and over.
I have a feeling they did it again over the weekend when they announced the hiring of Kevin Stefanski as head coach, to replace Freddie Kitchens, who they hired on a whim (the players liked him) and then grew disenchanted with him after one year. Frankly, it said a lot about both Kitchens, and the Browns –  unprepared, unprofessional, and unapproachable.  It made sense, given the man had NEVER been a head coach at any level;  and Jimmy Haslam makes football decisions like he's running a truck stop.
Yet, it was announced with Kitchen's hiring last year that it came as a result of a "deliberate and thorough process".
"We are thrilled to announce Freddie Kitchens as the new head coach of the Cleveland Browns," owner Jimmy Haslam said. "He did an outstanding job in his role as coordinator, and we know that will continue as he steps into the role of head coach. Freddie demonstrated all of the qualities that you want in someone who is leading your organization. He has unquestioned leadership (?). He is a man of integrity. He fosters a collaborative environment. He gets the most out of his players and our players loved playing for him. We are happy to have him leading the Cleveland Browns going forward (?)."
Kitchens failed to fulfill any of the strengths attributed to him by Haslam. Which, of course, makes you ask, "What were they thinking?"
I'm going to play Dale Meggas here, my late friend and former Press Pros contributor who grew up in Cleveland and had a unique grasp on how hirings and firings, since 1964,  have come with the Indians, the Cavaliers, and the Browns. Megas would have said, "Clowns (which rhymes with Browns) just changing their paint", in respect to management and its reputation for shallow instinct and intellect.
On Sunday it was announced that after another deliberate and thorough process they had hired Stepanski, the Vikings' offensive coordinator, that team's fifth OC in the last five years. Like Kitchens, it's Stefanski's first chance as an NFL head coach, having previously distinguished himself as Brett Favre's "assistant quarterbacks" coach during his 14 years with the Vikings' organization.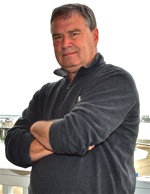 It was also reported that the Browns turned down Patriots offensive coordinator Josh McDaniel…because he wanted control over the roster and input over sweeping organizational changes. The Haslams were having none of that – an omen!
If there's a familiar ring to all this, there should be. The Reds, if you're so inclined, come to mind, another management-challenged organization with a history of signing unprovens and leftovers – a big splash with the trade for Yasiel Puig, Alex Wood, and Matt Kemp, and all three gone within sight of a year. And when Sonny Gray's current deal is up he'll be gone, too.
If you're a fan there had to be some concern for a lack of instinct when Browns management abandoned their classic uniforms for the current 'beer league' look. I'm sure that came after a deliberate and thorough process – a sure sign of not recognizing when to leave a good thing alone…of building upon a known asset.
Freddie Kitchens was not an asset, but Bill Belichick was, and they didn't recognize that, either. If I was Kevin Stefanski, I'd leave the car running and enjoy the show – Baker, OBJ, and Myles.
The Browns are changing their paint.