The talent of their young pitching is anticipated – hoped for.  But the one glaring question surrounding the 2020 Buckeyes is that of pitching 'experience'.  Only a mostly sophomoric staff, just three seniors portend to have the answer.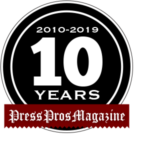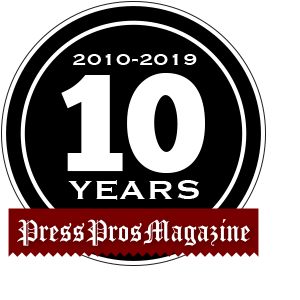 With winter workouts in full swing, with anticipation and hub-bub about young pitching on the 2020 Buckeyes, there is the age-old axiom – caution – that wisdom and experience trumps youthful potential nearly every time.
Or at least since 1860, when some say baseball was invented by Civil War general, Abner Doubleday.
If that's the case consider that while the coaching staff's 2020 hopes are built upon a collection of arms that feature two freshmen, six sophomores, and a junior…what's obviously missing from that is seasoning – what long-time Yankees manager Casey Stengel used to call "salt and pepper".
On a Division I program the size of Ohio State's…where is the seasoning – the guys you turn to when there's a call for something besides prospects and potential?  Where are the seniors?
Well, consider Pat Murphy (transfer from Marshall)…Joe Gahm…and Jake Vance.  And yes, Greg Beals is aware of being youth top-heavy.  Very aware!
And he makes no excuses or apologies, because college baseball in the 21st century is built upon recruiting the best talent on a yearly basis and utilizing it in a scant three seasons, or until an individual becomes draft eligible.  Ryan Feltner (Rockies), Tanner Tully (Indians), and Travis Lakins (Red Sox) all left before their senior season to play professionally.
He accepts the new precepts of the college game, while taking time recently to consider…that senior moments in 2020, pitching-wise, must come from those three –  Murphy, Gahm, or the more familiar, and experienced Vance.
"Pat Murphy can pitch,"  said Beals last week as workouts opened.  "He showed that when he pitched Canton Central Catholic to a state championship.  And take nothing away from Marshall University, Pat just struggled to stay healthy while he was there."
Murphy made just nine appearances for the Thundering Herd in 2019 (18 innings), where he logged a 2-1 record and 2.95 ERA.  Opponents hit just .179 against him.
"His issue in the past has been staying healthy, and in fall baseball we didn't push him.  He's had shoulder, elbow, a little of everything and we kinda' let him settle in…because he's never been in a position to just go out and attack a season.  But we liked what we saw.  Fortunately, he got a redshirt, he took care of things in the classroom, and now he's got another year of eligibility.  We had an opportunity, he's come back to his home state and shown that he could give us balance on the back end of the bullpen with Magno gone.  But most of all, I think that a change of scenery and a new start might be good for Pat.  He'll tell you today that he feels better than he's felt in a long, long time, as far as his arm goes.  And we're hoping that's the case."
Gahm is another transfer to the program, having come to the Buckeyes last year after stops at Auburn University and at Chattahoochee Valley Community College, in 2018.  At Chattahoochee Gahm was 1-0 in 24 innings of work and had 36 strikeouts.
"Joe showed us a plus over-the-top fastball last year, plus he has a very effective overhand curveball,"  says Beals.
Gahm was 1-0 in 19 innings of work last year with one save, appearing in 18 games with a 3.79 ERA.  Impressively, he had 21 strikeouts utilizing that overhand curve, while walking 11.
"When he's thrown strikes he's shown he can get people out, and that's what we're looking for from Joe,"  adds Beals.
Vance is the nearly forgotten man with the most innings pitched of any of the three last year (41).  He's also logged 103 career innings in his time as a Buckeye with a cumulative record of 6-7 and earned run average of 5.71.  Both starting and pitching out of the bullpen during that time, his primary issues have been that of consistency and fighting the injury bug.
"Jake didn't pitch that much in fall baseball,"  says Beals.  "But our concern was just getting him through the fall healthy.  He's a valuable asset to our pitching staff if he can come in and give us innings, and we've worked on some things mechanically with Jake to increase movement on his fastball and help him be more consistent.
"But the big thing is for him to prove to us that he's healthy.  If he is he can be very valuable to us out of the bullpen.  We just have to get him up and running."
So it becomes a matter of getting that seasoning from the three most seasoned they have – and how to blend them with the infusion of young arms previously outlined.
The bottom line.  Murphy, Gahm, and Vance can all get hitters out.  They've done it before.  Now they face an opponent much bigger than Michigan and Minnesota – that of timing and health – of pitching their way into the competition for innings and Greg Beals' confidence.
If youth indeed is served, as the Greeks once wrote, there's also recognition for the value of someone who's seen the elephant…or at least shaves regularly.
And if you're Pat Murphy, Joe Gahm, and Jake Vance…who wouldn't like to go out with a bang?