If there's a team in the area that you least want to play it might be the team you know the least about.  Call coach Doug Hughes and the Parkway Panthers what you want – good, spoilers, or just plain overlooked.  But on a given night they can beat anyone.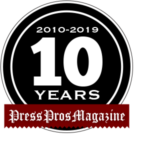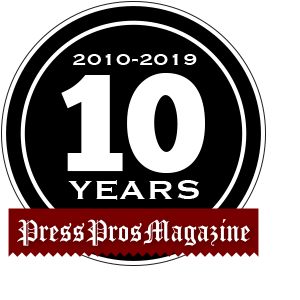 Maria Stein, OH –  Consider the record of the Parkway Panthers upon entering Friday night's MAC matchup with Marion Local.
Marion, of course, was struggling, a 2-6 overall mark and just 1-1 in league play, having gotten a late start because of their annual appearance in the state football finals.
Parkway, one of farthest situated schools in the MAC, in Parkway, was 7-4 overall, and likewise 1-1 in the league.
But it's the manner in which the Panthers lost those four games that probably worried Marion coach Kurt Goettemoeller the most:  Four losses, by a cumulative total 15 points – 45-43 to Botkins, 63-56 to Crestview in overtime, 58-56 to Ft. Recovery (on the road), and 41-37 to an increasingly talked-about St. Marys.
Suddenly, after years of frustration, some good players, a veteran coach, and the motivation of being taken for granted – or simply overlooked – has made Parkway a team with a mission.  Doug Hughes and the Panthers would like to be your weekend 'spoiler' from now to the end of the season, or something even better.  Either way…disregard them, and pay the price.
Some call it the irony of being a MAC member.  If you finish .500 or worse in football you get overlooked in the other sports.  And for years Parkway has been competitive in basketball, and downright good in baseball and softball.  But in football the Panthers finished 4-6 in 2019, and 1-9 the previous two seasons, out of the running…and out of sight in the ultra-competitive climate of the MAC.
"But they're still good enough to be around the top of any other league outside the MAC,"  says former Covington coach and athletic director Roger Craft, who's an alumnus of Parkway and holds the all-time assist record (497) in basketball.  "You put them in another league and you'd think different about Parkway."
Some more irony, entering Friday's game with Marion Local Parkway actually ranked first in MAC team scoring, averaging 60 points per game and two points better than Versailles, the league leader in the standings.
And the Panthers actually ranked fifth in team defense (48 ppg), just 6 points behind Versailles (42.55 ppg), who ranks second to Delphos St. John (41 ppg).  Still, they don't get the respect they deserve through twelve games, and with Friday's thrilling 44-42 win over Marion Local…a notice to future Panther opponents.  That sentiment might just get you beat.
"A couple of years ago I don't think we win a game like the the game we won tonight,"  said Doug Hughes after Friday's win (8-4, and 2-1 in MAC play).  "We couldn't have withstood that kind of adversity.  But now this group doesn't care who gets accolades, who gets the most points, they're all in it together to win as many basketball games as possible for Parkway."
But does it take last-second wins over Marion Local to finally get the point across…that Parkway, outside of football, is a tough out in a lot of other sports?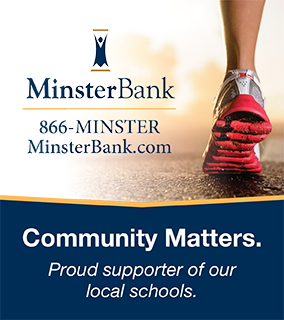 "I'm sure our record in football has something to do with being overlooked," says Hughes, now in his second tenure as the Panthers' coach.  "But no complaints.  We wouldn't want it any other way.  This is a prestigious league to be a part of, and win or lose we come to battle.  It might be an uphill climb, but our community is going to come and support us.  So we work hard because the MAC is a fun thing to be a part of – all the great athletes that come out of here and the history of success and championships."
It is his second tenure as coach, having served previously as athletic director.  And Hughes admits…it's the relationships, the bonding, and the hard work that he missed the most.
"No doubt about it.  Tonight was a big win for us and our guys are in that locker room right now experiencing memories that will last a lifetime.  I missed that when I was away from coaching…the practices, the grind, and when I was here before we had some really tight groups.  Two of the kids from those teams are my assistants now.  You can't explain to someone how special that is."
He understands and accepts being overlooked, but stops at accepting that Parkway is destined to play a spoiler role for the remainder of the season.
"It's a good motivation, but we don't look at ourselves as spoilers,"  he contends.  "We would rather look at ourselves as being contenders.  And you don't get credit for that until you start winning the tough games, like this one tonight.
"So that's our motto – we need to gain some respect and the only way you do that is win.  We only won two MAC games last year and you don't deserve respect for two wins.  If you want it you have to earn it,  and the way you do that is go out and win [more than two games]."
Hughes' son Dylan, a 6'4″ junior guard, scored what turned out to be the winning bucket Friday night on a floater along the baseline with four seconds left on the clock.  Afterwards, the younger Hughes, shook his head over the irony of being good in sports other than football, and yet not taken seriously.
"Football has nothing to do with it,"  he said.  "We're good in a lot of sports other than football."
Which can be said about a lot of schools, in a lot of leagues, and about a lot of sports.  And like the man said, the only way you beat that rap is to win.  Which, considering the competitive culture of the MAC, is really no irony at all.  That's how they like it.
No one wants it any other way!