After beating Coldwater for the first time in nearly 20 seasons, the Parkway Panthers did it again Friday night beating Marion Local for the first time since the 2008-09 season in a last-second win.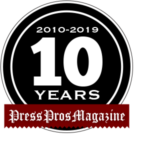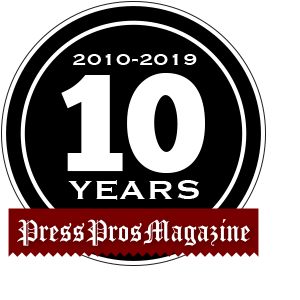 Maria Stein, OH – A season ago, Dylan Hughes' baseline floater with 3.4 seconds left would not have fallen for the Parkway Panthers.
Two seasons ago, the Parkway Panthers would not have overcome an eight-point deficit with four minutes left on the road at Marion Local.
And in too many past seasons, the Parkway Panthers – seeing their leading scorer held in check and getting outscored 11-3 in the second quarter, amongst other adversity – would not have walked off an opponent's court with a 44-42 victory.
But 2020 is a different Parkway Panthers' team. And it's not only their fans – who packed 'The Hanger' in Maria Stein Friday and made their presence felt – who are taking notice.
"They're going to be a force to be reckoned the next few years," Marion Local coach Kurt Goettenmoeller said following Parkway's first win over the Flyers since the 2008-09 season. "They did a great job taking it away from us tonight."
Chances for the valuable Midwest Athletic Conference victory were to be had for both the Flyers and Panthers. On this night, it was the Panthers that grabbed the advantage late … thanks in part to Caleb Kinney's key rebound.
Parkway trailed 42-41 with 13.6 seconds left in the fourth quarter when Marion's Bryce Moeller stepped to the free-throw line for bonus tosses. Kinney clutched the miss and the Panthers sprinted downcourt.
At the other end, the ball found its way into Hughes' hands. The junior drove the baseline and lofted a floater over the Flyers' Matt Everman. It dropped through with 3.4 seconds left to give Parkway its first lead since 5:12 of the first quarter.
After a Flyers' timeout, Marion Local's full-court inbound pass sailed over everyone and landed out of bounds into the far corner. The Flyers fouled Kinney on Parkway's ensuing inbound play and he hit one of two free throws with 2.8 seconds left. Kinney missed the second but teammate Nick Hawk seized the rebound to seal the 44-42 victory.
"All the work we put in over the summer, to come in here and pick up a big W after falling behind early. It felt nice," said Hughes, who scored eight points.
"I saw an open lane to the right. Time was running down and I had to get a quality shot up. I took my shot and it just went in."
Things are falling into place for the Panthers to potentially have one of their best seasons in program history. Parkway's last winning season came in 2008-09 when it went 13-8. The Panthers haven't won more than two games in the MAC since winning three that same season. Entering this season the program had five conference wins in the past 10 seasons, including six winless campaigns.
There's still plenty of basketball to be played, so where Parkway (8-4 overall, 2-1 MAC) ends up is still to be determined. But the Panthers like their chances. With all the above drama, would those Parkway teams of the past had pulled this one out in past seasons?
"No. Definitely not," coach Hughes said. "The adversity would have been too much for us. This is a veteran group and we've got strong leaders. These guys play for each other. They don't care who is getting the accolades. They're all in this together. And they're all in this for Parkway to win as many basketball games as we can. When you have that in high school basketball you have something special."

Parkway's four losses have come by a combined 15 points (7, 4, 2, 2). And early on Friday's game looked as though it was going to follow suit.
Marion's Alex Eyink scored his team's first 11 points (aided by three 3-pointers) for a quick 11-5 lead. Parkway's Jason Luth capped the first quarter with a personal 4-0 run for the 14-14 tie.
In the second quarter, Marion's Peyton Otte scored the Flyers' first five points for the 19-14 lead. Charlie Huelsman's acrobatic toss with his back to the basket made it 21-14. Huelsman's basket and Eyink's drive gave the Flyers' its largest lead of 25-19 with 32 seconds left.
The Flyers (2-7 overall, 1-2 MAC) matched that nine-point lead again with 2:25 left in the third quarter on Eyink's drive down the lane, pushing the advantage to 33-24.
The teams traded scores to start the fourth, but a pair of three-pointers from Caden Slusher helped keep the Panthers close. A pair of baskets from Hawk and one from Kinney made it 42-40 with 1:30 to play.
The final 90 seconds saw a flurry of action. Parkway missed the front end of a bonus free throw but grabbed the rebound only to turn the ball over seconds later. Marion threw another long inbounds pass out of bounds with 45 seconds left. Hawk went 1-for-2 from the line with 15 seconds left to pull Parkway within 42-41. Kinney's rebound off the missed free throw then set up Hughes' last-second heroics.
"In the pre-season we didn't work a lot on late-game situations (because of our veteran team) and it really hurt us," coach Hughes said. "We lost four games and they were all down to the wire under a minute to go. We didn't execute. That's on us as coaches. We've been working on that and doing a lot better job finishing out games.
"A lot of bad possessions but we were able to figure out a way to get one on the road. Getting one on the road in the MAC is extremely difficult."
Hawk led Parkway with 12 points and Kinney – who entered as the MAC's leading scorer with 20.4 points – finished with 11 after getting shadowed by Marion's Huelsman and Moeller much of the game.
"The big thing we talked about in the locker room was staying together," coach Hughes said. "We told them it was going to be a very difficult struggle. They're as well coached as any team we're going to play all year."
Eyink finished with a game and season-high 22 points, including five 3-pointers. Otte added eight and Huelsman six.
"(Eyink) just wanted it tonight," Goettenmoeller said. "He's a kid that's skilled. It was nice to see him play with some confidence."
This year's Marion team doesn't have those long-armed, physical players so the Flyers are more perimeter oriented. Goettenmoeller likes where his team is defensively. The offense continues to come around. The Flyers are also a younger team than recent seasons with no more than two starters are back.
That inexperience played a role in Friday's loss.
"We were focusing on the results and not on the process," Goettenmoeller said of doing the little things successfully. "You have to focus on the things you need to do to win the game. That starts with me. I didn't think I coached a very good game the last three minutes. … We have to learn from it because we are inexperienced.
"The good thing about basketball is it's not computer-point based. It's not going to cost us the playoffs or anything. We have to let this one go and on to the next one."
Parkway, on the other hand, likely wanted to hang on to this one for a bit longer before getting ready for Ridgemont on Monday.
"It doesn't get better than this. A MAC game. A big game for our future and maybe how we finish our season," Dylan Hughes said. "This could be a big game for the MAC standings and (tournament seeding). It was fun.
"Every day practice is a grind. You have to make something fun about it and work hard. We love playing together. We're family. That's how close we are. We trust one another. We felt like one of these times we're going to get a bucket then get a stop."
And this game they did. The Panthers didn't blink despite not having beaten the Flyers in 11 seasons. And it's not just the MAC that's noticing"You saw the crowd tonight. Our side was packed," Dylan Hughes said. "It felt like a home game at some points … because our fans were getting into it and yelling. Our fans help a lot. Without those guys we wouldn't be this far."