UD strangled Massachusetts with premium defense, spread double-figure scoring among six players, then gulped as Obi Toppin left the game with an apparent sprained ankle – they hope.
'And the lights all went out in Massachusetts.' — Song, Massachusetts, by the Bee Gees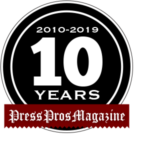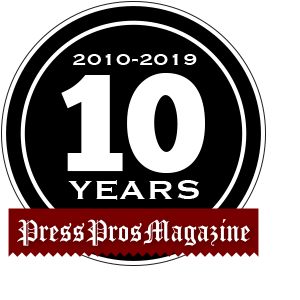 DAYTON — The University of Dayton basketball steam roller owned a 26-point lead at halftime Saturday afternoon in UD Arena.
Just before the second half was about to commence, a member of the University of Massachusetts traveling party, seated right behind the team's bench, clapped his hands and yelled to the team, "You guys are about to make the greatest comeback in the history of the Atlantic 10 Conference."
He was only 28 points short. The multi-talented, highly-proficient UD Flyers actually added a couple of points to their halftime margin and rolled, 88-60.
The Massachusetts lights actually were turned off in the opening credits when the Flyers tightened the defensive screws. The Minutemen took nearly a half-a-minute each possession trying to get off shots.
Didn't work. Time after time the Flyers denied shots until UMass had to throw up enough bricks to build a bridge.
The Flyers led by 9-0, by 14-2, by 27-7, by 39-17, by 43-19 and by 48-22 at intermission.
UMass possessed only six baskets in the first half, missing 17. In addition UD forced 12 first-half turnovers and stole the ball eight times in the first 20 minutes.
There was, however, a few moments of hushed silence in the packed Arena early in the second half, an event that caused a woman in the front row at half-court to scream, "Oh, no. Oh, no. Oh, no. Oh, no."
With 15:13 left in the second half, UD super nova Obi Toppin and UMass's Samba Diallo became entangled at mid-court and both hit the floor. Toppin grabbed his right ankle and stayed down for several minutes.
He left the floor for the training room and returned to the bench late in the game with a large boot on his right foot.
Losing Toppin for even one game is a major disturbance because the Flyers host Virginia Commonwealth Tuesday night — a huge game.
"A sprained ankle is the indication right now," said UD coach Anthony Grant. "The next 24 hours probably will tell us more in terms of how it reacts. But it was good to see him walk back to the bench under his own power for the last three minutes. He was there and in good spirits."
Before departing, Toppin put on his usual dazzling display of basketball acumen — 16 points and five steals and three assists in only 19 minutes of playing time.
Four of his seven baskets (on 11 shots) were dunks, including a windmill slammer off a pass from Ryan Mikesell.
Mikesell was about three degrees above awesome on this day with 16 points, a career-best 14 rebounds, three assists and two steals.
With all the talent milling about the court, Mikesell is easy to miss until the final box score is distributed and he always has eye-popping numbers.
"He does everything for us," said Grant. "Ryan is that guy, as a senior, who gives us leadership, knows the system, helps other guys on the floor and has the ability offensively to score. He impacts the game without scoring. It was great to see 14 rebounds tonight.
"What I think has added another dimension for us offensively is when he rebounds and ignites the fast break," Grant added. "He was able to get the ball off the glass and lead the break."
And there was the time he grabbed a rebound, dribbled the length of the floor and slammed home a dunk that would have made Toppin proud.
"We thrive offensively when we can get out and go," said Mikesell, the graduate senior from St. Henry. Of his dunk, Mikesell said, "As I came up the floor I kind of saw the seas part, so I took off and luckily jumped high enough to dunk it. If they don't stop the ball, go lay it up."
As usual, the Flyers received scoring from here, there and everywhere. Six players were in double figures — Toppin with 16, Mikesell with 15, Trey Landers with 13, Jalen Crutcher with 12, Rodney Chatman with 11 and Ibi Watson came off the bench to score 11.
"Offensivsely, we are as efficient as we can be," said Grant. "We're in the top two or three in assists (second) and we're one or two (first) in two-point field goal efficiency (in the nation). When we get shots, we're really good. We just have to give ourselves a real chance to get a shot on every possession."
The Flyers added 17 more assists to their collection and made 31 of 51 two-pointers for 61 per cent.
Late in the game, with his team down, 81-56, UMass coach Matt McCall, was still coaching as if the game was tied.
But he turned to UD athletic director Neil Sullivan, seated at a table near the UMass bench, and said, "Man, Anthony has done a hell of a job, just a hell of a job. Getting Chatman and Watson as transfers was big."
McCall and Grant were assistant coaches together at the University of Florida.
While the offense was high-octane, this game was decided from the opening tip on UD's defensive stranglehold.
"We did an awesome job on defense in the first half, following our scouting report," said Mikesell. "And it enabled us to get out offensively, which is where we thrive. In the first half, coach said they had six made field goals. When you can do that, it is big for us."
Grant, of course, emphasizes defense, defense, defense.
"The tone was set in the first half defensively because our guys did a great job," said Grant. "We made it difficult, made them uncomfortable. That made it possible for us to get out on transition and build a lead.
"The first half, from start to finish, was really, really good," he said. "The second half, some things. . .they got more than I wanted, but overall we reached our goal in what we wanted to do defensively.
"Offensively, we shared the ball for those 17 assists and had six players in double figures. A good victory."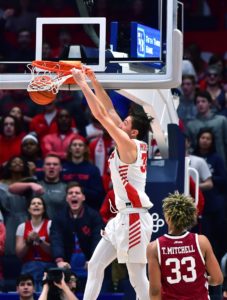 Of his 14 rebounds from a guy only 6-foot-7, Mikesell said, "I was a lot more active today. I'm not the biggest guy nor the most athletic guy. But rebounding is positioning and I was able to get position and wedge guys under the basket and grab the basketball."
The multi-faceted Mikesell was asked what he enjoys doing the most on the court and he paused for a moment and said, "That's a good question. I like being out there making plays for the other guys. It is awesome to see when I grab a rebound and get it to Obi and he does that windmill dunk.
"Any time you see your guys thrive from plays that you make, whether that's screening or passing them the ball or rebounding, that's a good feeling."
And if Toppin can't play Tuesday, Mikesell shrugged his shoulders and said, "Next man up. Hopefully he can play Tuesday."
That game is against defending champion VCU, a team the Flyers haven't beaten in two years.
"It's a big one and obviously VCU is one of the top teams in the A-10," said Mikesell. "We have to go out there and protect home court (the 14-2 Flyers are 9-0 at home and 3-0 in league play). They're a good team and will be ready to play, so we have to make sure we are ready to play as well," said Mikesell.
For sure, Mikesell was born ready to play and play the way his team needs him to play to score victories.