They struggled again, and Buckeyes coach Chris Holtmann promises some changes after team shoots 32.7 percent and has 16 turnovers in fourth straight loss.
Bloomington, Ind. – A sports reporter once compared Indiana University basketball games in Assembly Hall to the rallies the communist party in the defunct Soviet Union use to hold in order to shake up the world.
The man said that everybody in the crowd wears red and almost everyone stands, screams, stomps their feet and points angry fingers until he or she is crimson in the face.
Then the Hoosiers come running on to the floor in a show of force like those rockets, tanks and goose-stepping soldiers used to do on Red Square on May Day.
Ohio State did a poor job of handling that environment in looking a lot like Crimea or the Ukraine in losing its fourth straight game and fifth in six games.
The Buckeyes kicked away the ball 16 times for turnovers and shot 21.4 percent (6-for-28) in the second half in getting kicked around 66-54 by the Hoosiers on Saturday afternoon before the usual packed house of 15,456.
Third-year coach Chris Holtmann acted as though somebody had let the air out of his body during the post-game news conference.
"I feel really good about the guys in the locker room and their ability to respond,'' he said. "But, listen, it won't change until we change some of these things. It won't change until we play smarter and tougher and sounder in a lot of ways.''
The swoon looks similar to last season when Ohio State (11-5, 1-4) lost five straight games and six of seven at this same point in the schedule, but the Big Ten might never have been this good and this deep.
Only four teams have won away from home in the conference, and one of those was Wisconsin tagging Ohio State at The Schott. Here's proof of the conference's depth: Maryland was strong in taking down the Buckeyes on Wednesday, but was creamed by 18 points by Iowa on Friday night.
"The losses?'' Kaleb Wesson said of the similarities to last season. "Yeah, but it's a different team. You've just got to find ways to win in situations like this. When you go on a losing streak, you've got to find ways to pull them out at the end.''
Anyone commenting about Ohio State challenging for a Big Ten championship should be shelved. This team just wants to win another ballgame. The lone victory in this stretch came against Southeast Missouri State.
"I put that on older guys that maybe we didn't prepare them enough for the Big Ten,'' Kaleb Wesson said. "Maybe we have to step it up.''
Don't look for wholesale lineup changes because the Buckeyes don't have that type of depth. But Holtmann promised some moves for Nebraska on Tuesday at home.
Actually, he made one move yesterday by sitting sophomore guard Duane Washington for all but 8 minutes, 2 seconds. The only time he got off the bench in the second half was to stand near the team huddle during timeouts.
Poor defense has been his bugaboo.
"Duane knew what he had to do and where he messed up,'' Kaleb Wesson said. "Duane will respond.''
One player was greeted back. Junior forward Kyle Young played almost 23 minutes in returning less than two weeks after having an appendectomy.
"Not making wholesale changes at this point in the season, but there definitely are changes that need to be made,'' Holtmann said.  "I feel really good about the guys in the locker room and their ability to respond. But, listen, it won't change until we change some of these things. It won't change until we play smarter and tougher and sounder in a lot of ways.''
Andre Wesson, a captain, said that everybody is playing for one another.
"We haven't had any players-only meetings,'' he said. "Really, we've been saying practice and practice has got to get better if we're going to turn this thing around.''
The game was more evidence that two prized freshmen, guard D.J. Carton and forward E.J. Liddell, are struggling mightily making the transition from being high school stars to major college.
Carton continued a disturbing trend with seven turnovers. Liddell totaled three points, two rebounds and four fouls.
A big problem for Carton is that he has tried to play too fast. Against IU he stole a cross-court pass and had a lead of a couple of strides over a defender, but fell flat over his feet and lost the ball out of bounds.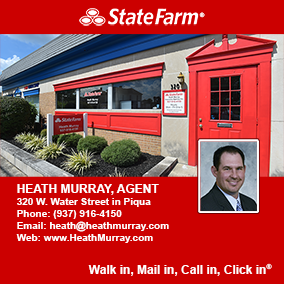 "We've got to try to get (Carton) in better positions,'' Holtmann said. "(We'll watch) a lot of film. Sometimes guys have to learn through game action and through difficult things. I'm confident that he'll learn from these experiences. There are times this year when he's playing a little bit too fast. He has a great attitude and will figure it out.''
The lack of precision, though, extends from the first man to the last in the rotation. Case in point: Junior center Kaleb Wesson shot 3-for-11 overall, 1-for-6 from three-point range and had four turnovers.
The lone productive player was Andre Wesson with 15 points and seven rebounds.
Kaleb Wesson said the offense actually isn't that far off.
"I don't think it's a huge problem,'' he said. "We made strides in practice. I think we're sharing the ball. I thought we shared the ball more in the first half than in the second half. They were a little more disruptive in the second half. They got in the passing lanes and got more turnovers.''
He said Indiana was "disruptive'' in the second half and "took us out of some of our stuff.''
It's not as if Indiana (13-3, 3-2) came in on fire. It was fortunate to defeat Northwestern on Wednesday, and at home no less. It has been beaten by 20 points by Wisconsin and 16 by Maryland and had to pedal hard to defeat Nebraska in overtime.
Ohio State led 34-31 at halftime thanks to a 13-1 run that gave it a five-point lead with 3:33 to play.
That is real prosperity in this building, but the Buckeyes started to unravel 19 seconds into the second half when C.J. Walker got his third foul. Kaleb Wesson followed with a second foul at 19:05 and a third at 17:26.
Then came two turnovers, Carton missing two free throws and Carton getting blocked on a drive to the basket.
Ohio State's final lead came when Carton hit a three-pointer from the top to make it 45-43 with 10:22 remaining.
After that, the Buckeyes scored six points in a 5-minute, 47-second span. By the time Andre Wesson scored the fifth and sixth points with 5:26 left on free throws, Indiana led 57-48.
The offense has been broken since West Virginia's bump-and-grind style of defense pretty much intimidated Ohio State in a loss in Cleveland.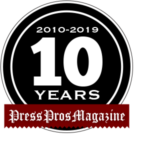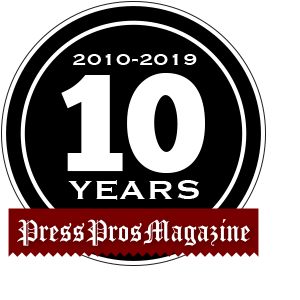 The Hoosiers weren't fine-tuned, either. They shot 40.8 percent from the floor and missed 16 of 36 free throws.
The key, Holtmann said, is quality practices. The Buckeyes have 48 hours before the Cornhuskers come in.
The backcourt could be just too young. Washington and Luther Muhammad are sophomores, Carton a true freshman and C.J. Walker a transfer with all of 16 games at Ohio State uniform.
"Bottom line is that we as coaches have got to find a way to get that collection of guards to play better,'' Holtmann said. "We just have to get more across the board.''