Sophomore guard Duane Washington was at his hottest before missing time with a rib injury.  Now, Kyle Young is out after an appendectomy.  How much more can this team stand?
College Park, MD – The way Ohio State has been playing basketball lately in dropping from the No. 2 national ranking to maybe even out of the top 15, the question some people might have is whether this team needs a shot doctor or a shrink.
The Buckeyes have lost to West Virginia in Cleveland, Wisconsin at The Schott and now Maryland in the Xfinity Center. In this ugly span of 10 days, they averaged almost 17 turnovers, shot less than 33 percent and didn't even average 19 free throws.
But by making a play or two or three, they easily could have crept away with victories over the Mountaineers and Wisconsin. Both were tossups almost to the end. Maryland was another story. Except for the first five minutes, the Terrapins looked like a Big Ten championship contender.
How can this Ohio State bunch have taken down Cincinnati, Villanova, North Carolina and Kentucky and perform this pratfall?
Is it a lack of toughness or togetherness? Is it a lack of talent even after signing the No. 1 recruiting class in the Big Ten?
Answer: None of the above.
This corner's take on the situation will come later in the analysis.
Coach Chris Holtmann has said the players will get out of this spin only if they give a little more of themselves during every single practice between games.
He basically said a turnaround isn't like planting magic beans in the soil, adding water and waiting for the three-pointers and slam dunks to come in bunches.
This is a young team with Andre Wesson being the lone senior in the rotation and junior guard C.J. Walker the only experienced ball handler.
Guards Luther Muhammad and Duane Washington are sophomores and guard D.J. Carton and forward E.J. Liddell true freshmen, and these men are the ones handling the ball probably a combined 80 percent of the time.
Holtmann said the public got really excited about Ohio State after the non-conference victories but that they might not be all that impressive in the end.
At the moment, basketball ratings guru Warren Nolan has the Buckeyes' overall schedule looking like something out of the old tough man contests. West Virginia is No. 2 in his rankings, followed by Maryland (4th), Villanova (6th), Wisconsin (28th) and Penn State (31st).
On the down side, Nolan has Kentucky 59th, Cincinnati 71st and North Carolina, ugh, at 93rd. Holtmann's take probably has a lot of merit.
For the record, the Buckeyes are No. 23.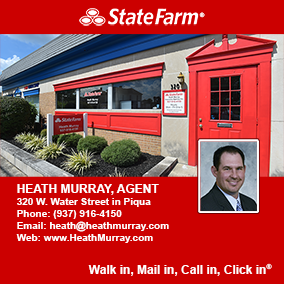 This already is a runaway train of a season with six teams being ranked No. 1. Remember that Kentucky lost to Evansville at Rupp Arena and Duke lost to Stephen F. Austin at Cameron Indoor Stadium.
No one can pick four teams that look like good bets to make the Final Four.
No question, Ohio State has a lot of warts with its youth, a lack of a true back-up center and talent in some spots.
But this corner thinks a lot of the problems that cropped up beginning with West Virginia has a lot to do with the team's health.
Washington was a rifleman behind the three-point arc for eight of the first nine games. He knocked in four against North Carolina, Penn State and Villanova and three against Massachusetts-Lowell and Stetson.
Then a rib injury of which the nature has not been disclosed forced Washington to sit out against Minnesota and Southeast Missouri State.
Minnesota gave Ohio State its first loss on December 15. Yes, the Buckeyes were a credible 7-for-20 from three-point range, but overall the shooting percentage was 38.3.
The subtraction of a valuable rotation player like Washington turned up the wick on the others such as Muhammad, and it was apparent he was dearly missed.
Washington has not been the same man since his return. He has been all over the place from three in going 1-for-5 against Kentucky, 2-for-5 against West Virginia, 4-for-10 against Wisconsin and 0-for-5 against Maryland.
Clearly, he has been forcing some awkward shots. The worst part is that his drives to the basket don't have a plan behind them. Too often he has been caught in the air with no options.
Here's thinking that Washington is not 100 percent or has lost his mojo because of the injury.
The biggest hit, though, was losing junior forward Kyle Young to appendicitis for most of the second half against West Virginia and to the following appendectomy against Wisconsin and Maryland.
Young isn't a volume scorer (8.3 average), but he ranks second in rebounding (6.8) and third in blocked shots (seven). On a team that has 207 turnovers, he has but five.
Defensively, he can shut people down. That's what he did to Lamar Stevens of Penn State.
When there is no experienced power forward in the lineup, opponents can put even more focus on center Kaleb Wesson. Liddell has to be the No. 2 big man, and he doesn't look ready for it.
Don't forget the Buckeyes have been without forward Musa Jallow the entire season because of ankle surgery that required surgery. A redshirt season is probably in his future.
No question, Jallow is strictly a spare part who might have averaged six to eight minutes. But he can defend and pitch in a few baskets.
Sophomore forward Justin Ahrens of Versailles is just beginning to get some minutes in coming back from two ruptured discs in his back from weight lifting in the summer.
This isn't making excuses for the team. Others have problems, too. Michigan is playing without difference-maker Isaiah Livers and Iowa has lost ball-mover and three-point artist Jordan Bohannon to knee surgery for the season.
Ohio State won all those non-conference gems with what the players said was deep trust in one another. Opposing coaches raved about how they shared the ball and didn't care who scored. It was all hands on deck and a beautiful thing to watch.
Take one piece away out of the stack, though, and it's not complete. This team missed Washington and misses Young, and it's as simple as that.
It sounds as though Young is close to returning. Once he gets up to speed, then you can judge this team.