Buckeyes fall to Maryland to drop third straight game (and third in the Big Ten), with cold shooting and a "lack of swagger".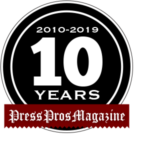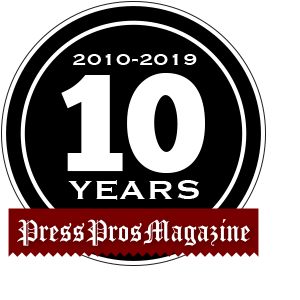 College Park, MD – College athletes tend to parrot the words of their coaches when talking about serious stuff, such as losing streaks, and Ohio State's Andre Wesson and D.J. Carton pretty much were preaching the gospel of Chris Holtmann minutes after exiting the locker room.
Holtmann kept the Buckeyes behind closed doors a few minutes longer than usual after a 67-55 loss to Maryland on Tuesday night before a near capacity crowd of 16,192 in the Xfinity Center.
This game left no doubt as to which team is zooming along on the highway while the other is hitting one pothole after another and is in need of a wheel alignment.
It was the third straight loss and the third straight time Ohio State (11-4, 1-3) failed to score more than 60 points.
Not coincidentally, the streak began when junior forward Kyle Young developed appendicitis before the West Virginia game. He has missed the last two games after surgery.
This all comes from a ball club that looked as though it was inventing a way to play the game in routs of Villanova, North Carolina and Kentucky.
"I just didn't think it was reality,'' Holtmann said of that run. "It's hard to explain to the common fan how different non-league play is from league play. I just didn't think it was reality.''
Losses to Minnesota, Wisconsin and Maryland in the Big Ten and a loss to a Big Ten clone in West Virginia have dazed and confused the Buckeyes.
The lesson that Holtmann talked about was that any turnaround wouldn't end with a slam dunk, run of three-pointers or even a victory at Indiana on Saturday.
And here's what Holtmann told the players:
"You just have to attack it more in practice and that we had to stay together,'' freshman point guard D.J. Carton said. "He said we can put more into this game and it starts with practice. I think that's where we're going to get our confidence and where we can become the team we know we can be. That's going to start with practice. We're going to have to grind and dig these next few days.''
This stretch is bearing more resemblance to the five-game dip the Buckeyes took last season with losses to Michigan State, Rutgers, Iowa, Maryland and Purdue in the New Year.
The current team has more depth and loads more talent, but the numbers are similarly ugly.
Last night, Ohio State shot 31.3 percent (21-for-67) overall and 5-for-27 from three-point range. There were 14 turnovers, four by center Kaleb Wesson and three each by guards Duane Washington and C.J. Walker.
At no time was there a feel that the Buckeyes could win the game.
"Anytime you lose three (straight) games your confidence is going to be down,'' senior forward Andre Wesson said. "We're a good team and we realize that. We haven't gotten any worse.''
How much does the losing bother him?
"A lot,'' he said. "I'm a senior on the team.''
The practice makes perfect message was repeated minutes later by Holtmann in the press room.
"You don't get it back because I say we need to get our swagger back or you watch a highlight video or you feel good in warm-ups,'' Holtmann said. "You get it back by putting in one good day of work followed after another good day of work followed by another good day of work followed by another good day of work. That's how life happens. Whatever it takes to get your swagger back, you earn it. We have to have that approach.''
Holtmann pointed out that he's not throwing players out of practice or going on long rants.
"I just think in general with a young team, it's a lesson we have to learn and improve,'' he said. "I just think if you're going to win in this league – the best league in the country – you've got to get better than that.''
Ohio State led 8-0 on three-pointers by Kaleb and Andre Wesson and a lay-up by Kaleb Wesson on a feed from Walker.
Maryland (13-2, 3-1) went on runs of 12-3 and 13-6 to lead 25-17 with 3:21 left on a trey by Anthony Cowan.
There was an ideal chance to cut into the deficit in the second half, but Kaleb Wesson picked up his third foul on a call away from the ball, Walker got a third foul and Carton missed a reverse lay-up and fast break lay-up on consecutive possessions.
Then Cowan hit a three from the side for a 41-31 edge with 12:56 left to play.
The Terrapins put the whip cream and cherry on top when forward Aaron Wiggins followed a missed trey with a thundering dunk after running the baseline and a vicious jam by 6-foot-10 Jalen Smith to make it 62-50 with 1:16 remaining.
That's when one of the biggest Maryland fans of them all, Scott Van Pelt of ESPN, had seen what he came for and left the building.
Would Young's presence have made a difference?
"I don't know what his difference would have made tonight,'' Holtmann said. "It would have made a difference. Would it have been the difference between winning and losing? I don't know. But we'll be glad to get him back.''
Young badgered the coaches to let him play.
"He wanted to go, but I just wouldn't let him,'' Holtmann said. "Our medical staff thought the same way. I didn't think it was in his best interest.''
Walker played 25 minutes, 14 seconds, but did not start because he has had a virus. He was 1-for-6 shooting and fouled out.
So many shots recently have looked as if Ohio State players are wishing and hoping for the ball to go into the basket.
Carton said a big problem for the Buckeyes is "trying to take what's not there.''
"It's really just simple things,'' he said. "It's making the easy play. I think we're forcing things that aren't there. That's why we have this turnover problem that we have. It's about making the nice, easy play. That starts in practice.''
Then Carton suggested that someone must step up to get the offense back running.
"It's not demanding the ball, but taking the lead of this team,'' he said. "Bring us some energy at the offensive end. We have to get our swagger back.''
Of course, a lot of the problem was a Maryland team that has wiped out Marquette, Notre Dame and Indiana.
Cowan led with 20 points, six rebounds and two assists. Smith had 11 points and Darryl Morsell 10.
Smith gave Kaleb Wesson fits on the block. He blocked two shots.
"I think they're really good,'' Holtmann said. "Their length creates a lot of problems. Mark (Turgeon) does a great job. They don't foul. Mark's teams are smart in how they defend you. Even their younger guys make a lot of smart plays. Smith's length did bother (Kaleb Wesson).''
Holtmann said his team was "really connected'' and just didn't play "as well as we needed to.''