At 9-0 the Sidney Yellowjackets are playing almost as well without Andre Gordon as they did with him – and surprising everyone but John Willoughby along the way.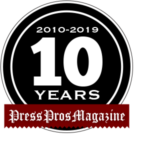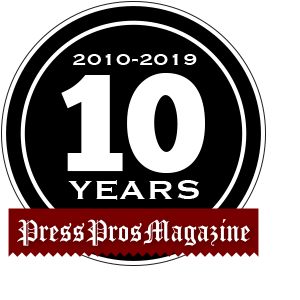 Sidney, OH  –  At a Shelby County League basketball game last week a front-row fan wished us greetings for the new year and asked, "Hey, who's the best high school basketball team you've seen so far?"
My answer came without hesitation.
"Well it's just an idea, and so far I haven't seen them personally," I offered. "But it might be the Sidney Yellow Jackets.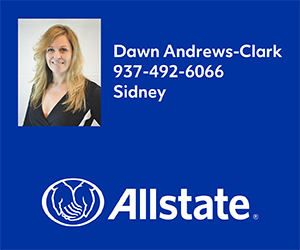 And indeed, with a 9-0 record and one of the area's really good coaches pulling the strings and making the adjustments after graduating Ratez Roberts and Andre Gordon, John Willoughby's 'Jackets has taken more than one basketball follower by surprise.
Gordon, of course, is making his way now at Texas A&M University, where recently he's started at guard…and scored 15 points over the weekend in the Aggie's road loss to Arkansas.
Roberts, the 'Jackets' rebounding machine from last year's sectional finals team, signed to play football last fall for Urbana University.
Their departure left a pair of gaping holes in Sidney's pre-season profile, but in actuality those left to fill in have done so in admirable, and sharing, fashion. Darren Taborn (15.7 ppg), Devin Taborn (9.4 ppg), Dominick Durr (9.4 ppg), Jaden Swiger (7.7 ppg), Lathan Jones (6.8 ppg), Trey Werntz (6.2 ppg) and Avante Martin (6.2 ppg) have all done their part to make people watching dwell on the present, and not the past.
"We've had a good start," Willoughby said earlier this week. "And our kids believe that they're talented, which is good. And athletically we are talented, but I have to remind them sometimes that fundamentally we have a long way to go. We can be much better yet than what we've shown.
The 'Jackets are playing a lot of bodies, and Willoughby says it's a cornerstone of their success.
"Where we've really had an advantage is with depth. We really have eight or nine guys that can come in and play without losing anything in the lineup. So when other teams are out there with five tired guys we can bring in fresh bodies and not miss a beat."
They're averaging 68 points a game and 34 rebounds, a team that still likes to get out and go.
"But we're not the same team we were last year with Andrew and Ratez," cautions Willoughby. "That was a team that you trusted to play to Andre's lead because of his talent and experience. This is a team where I've had to go back to some 80s and 90s fundamentals – some old school practices like I did when I started out at Houston.
"We had a couple of scrimmages where we got roughed up pretty good," he laughs. "So we came back to the gym and got after it pretty hard – some bloody noses and bruised egos. But the kids have been great, they've done everything I've asked them to do, and I tell them…I know they're impatient, but right now we're doing fine because of our depth and everyone contributing. When you're 9-0, and not 5-4, everyone buys in better."
And for the curious…Andre Gordon is proving to be as good a college player as he was college prospect, averaging 7 points a game and 2 assist in 23 minutes of playing time per game for coach Buzz Williams at Texas A&M.
"Never any doubt in my mind," laughs Willoughby. "Andre was one of those rare players you dream about where basketball means as much to him as it does to the coach. If you're lucky you have a couple of those in your program, and we were fortunate like that the last three years.
"Now we have a different group that's athletic, that played a lot of basketball in the off-season, and they believe they're good. And I guess we'll find out because Stebbins is improved, Troy's improved, we just beat West Carrollton and they're improved, and we have to play all those teams again."
Meaning, they're undefeated now but it won't be easy to stay that way.  Sidney has road dates this week with Tipp City (Tues) and Greenville (Fri).
"It'll be a challenge," assures Willoughby.
But so far, so good. And maybe…the best!