Buckeyes seek to battle back from consecutive losses, 'freshmanitis', and the spectre of negative history in Tuesday's clash with Maryland.  They NEED a win!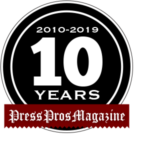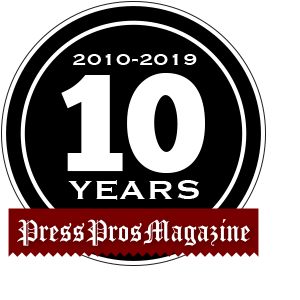 Columbus – There are more and more leaks spurting inside the hull of the Ohio State basketball team, and what has happened to true freshman point guard D.J. Carton is a microcosm of where some of that water is coming from.
Carton can still jump above the square on the backboard and he hasn't lost those jet engines he calls feet that power him from baseline-to-baseline like few others in the college game.
But going into a key Big Ten game against Maryland at 7 p.m. Tuesday at the XFinity Center, he is one confused teenager to the point where he has watched from the bench when games have been on the line.
Could the problem be hitting the freshman wall?
"Mine was at the same time – at the beginning of conference,'' junior point guard C.J. Walker said of his wall at Florida State. "That same shot you were making is not going in. I had to adjust and mature.''
Walker said he has spoken with all the freshmen, particularly Carton, about plowing through this stretch with mental toughness. The Buckeyes (11-3, 1-2) have lost three of their last five games, including consecutively to West Virginia and Wisconsin.
Carton bears no resemblance to the exciting player that dazzled with 15 points and two blocked shots in a victory against Kentucky on December 21 in Las Vegas.
He had four turnovers and went 0-for-1 shooting in 21 minutes in a 61-57 loss to Wisconsin on Sunday at The Schott. He went 1-for-5 with five turnovers in 20 minutes in a 67-59 loss to West Virginia on December 29 in Cleveland.
"Just stay confident,'' Walker said he has told Carton. "It's going to come around.''
Coach Chris Holtmann was asked if he thought two of the Buckeyes four freshmen, Carton and forward E.J. Liddell, were close to getting over the learning hump before this stretch.
"Did I feel we were past that?'' he said. "No. I did not after seeing freshmen before. It's hard to make those judgments until you see guys go through the grind of league play.''
Holtmann pointed out that his first team at Ohio State was written off after losing non-conference games to Gonzaga by 27 points and North Carolina and Clemson each by 14.
All three opponents were seeded in the top five of the NCAA tournament. Clemson reached the Sweet 16.
"We were a good team, too,'' Holtmann said. "We just didn't know it at the time. It's a moving target in a lot of ways. You don't know how good you are well into January.''
That season, Ohio State went 16-2 in the Big Ten to finish second to Michigan State by one game and reached the NCAA tournament.
This season, there have been victories over name brands Cincinnati, Villanova, North Carolina and Kentucky, but Holtmann said North Carolina in particular doesn't look like a top five seed.
Maryland might be better than all of them. Holtmann said the Terrapins have "great chemistry" and "great confidence."
"I'm kind of anxious to see that myself,'' he said of how his team responds to two straight losses.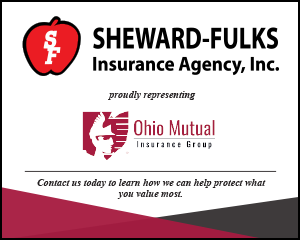 History is not on Ohio State's side. Maryland has won six of the last seven games in the series and is 5-1 in the series at home.
Walker said a lot of the team's troubles surfaced at the same time conference play began and that it's no coincidence.
"The Big Ten is hard,'' he said. Everybody is going to make shots. The Big Ten is where you can't sleep on any team. Everybody is ready to play. We know what we can do. We've had great wins. We know what we have to do.''
Maryland (11-2, 2-1) is fresh off a convincing victory over Indiana, but it also went through some turmoil with coach Mark Turgeon introducing new players to the lineup.
The Terrapins behind with dreadful play in the first half and had to scratch and get a little lucky to defeat Illinois 59-58 in their conference opener. They followed with losses against Penn State and Seton Hall.
The most glaring problems for Ohio State have been turnovers, an offense that has been too easily knocked out of its sets and an inability to make big plays down the stretch.
Here is an ugly and telling statistic: the Buckeyes have 193 turnovers for an average of 13.1 per game.
And here's a worse number: Opponents have four fewer turnovers.
There were 14 turnovers against Wisconsin, 22 against West Virginia and 22 against Southeast Missouri State.
"You just have to focus and stay initiated with the coaches' play calling and getting everybody into the right spots,'' Walker said. "We haven't been in tight situations – one-possession games – and you have to stay focused. I think we'll adjust. I think we'll figure it out.''
The offensive problems really stood out during the stretch run of games. Against Wisconsin, guard Duane Washington scored with 4:43 remaining, but there wasn't another hoop until Washington's three-pointer with 57 seconds left. Against West Virginia, Andre Wesson scored with 4:40 left, but the team went scoreless until 51 seconds remained.
Walker said the team winning so many games handily actually hurt it.
There are other drips that look foreboding going into this game. The Terrapins rank second in the Big Ten and sixth nationally in rebounding at 42.6. They are second in conference in offensive rebounding at 13.6.
What makes those figures scary is that Ohio State coughed up 12 offensive rebounds against Wisconsin in the first game junior forward and glass monster Kyle Young missed after having surgery to remove his appendix.
"Rebounding obviously is a concern with these guys,'' Holtmann said of Maryland.
He listed Young day to day, but that was before he practiced on Monday. How soon he returns depends on what Holtmann called "pain tolerance.''
The top big man for Maryland is 6-foot-10 sophomore forward Jalen Smith (13.5 points, 9.9 rebounds). The team's rock is senior point guard Anthony Cowan (16.4). He has surpassed 1,600 points in his career.
"He's a first team All-American right now,'' Andy Katz of the Big Ten Network said of Cowan.