A night after the best possible winning scenario against St. Henry, Marion Local discovers the quickness, athleticism, and nearly total game of the Anna Rockets…and was no match.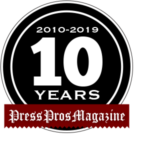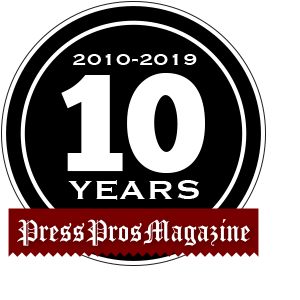 Maria Stein, OH – There were two coaches and two smiles following Saturday night's 53-35 win by the Anna Rockets (3-2) over the Marion Local Flyers (2-6).
The smile that Anna's Nate Barhorst wore was one of satisfaction…relief…and optimism that his team was as close as how he held his thumb and forefinger apart from arriving at its basketball potential.  This, of course, after the Rockets' football team arrived at its football potential, winners of the Division VI title.
The smile that Marion's Kurt Goettemoeller wore was one of recognition, and respect…that a night after his team played its most complete game of the season (so far) in a 48-31 win over St. Henry, the reality was the Flyers were no match twenty four hours later for the quickness, athleticism, and experience of last year's Division III regional runners-up.  Senior guard Bart Bixler was the primary example, scoring a game-high 21 points while getting to the rim about any way he wanted – any time he wanted.  Bixler finished by shooting 7 of 13 from the field…and 7 of 10 from the foul line.
"We got off to a slow start and I just told our guys that against a really good team like that you can't do that,"  said Goettemoeller, post-game.  "We take pride in our defense and we defended really well last night against St. Henry.  But we came out tonight and gave up 20 in the first quarter.  We knew we had to eliminate their easy baskets – transition, offensive rebounds, and live ball turnovers.  We did a pretty good job at times, but in the first half we gave up a lot of transition basketball and offensive rebound baskets.  They're hard enough to beat the way it is, but when you give them easy baskets they're really hard to beat.  Give them a lot of credit, because they are GOOD.  We got better as the game wore on…but they're GOOD."
Anna scored the game's first six points by simply being quicker to the rim than Marion could stop.  Bryce Moeller and Alex Klosterman stopped the early bleeding with a pair of long three-pointers, but Anna continued to work the ball, take advantage of screens…and as Goettemoeller feared, took advantage of points in transition, offensive stickbacks, and second chance points.  20-11 at the end of the quarter became 30-19 by halftime.
It was 42-29 by the end of three…and when Bixler wasn't the issue, teammates Isaac Lininger and Riley Huelskamp were, the two scoring 10 points each by game's end.  Give Marion credit, nine different players scored, led by Moeller's 9 on three point shooting (Alex Eyink, Brady Ronnebaum, Matt Everman, Charlie Huelsman all scored at least 4 points), but Anna never tired – like the Energizer bunny – and Marion simply could not gain on them, outscored 11-6 in the final quarter.
They're missing Griffan Doseck, their interior size from last year's regional team, but outside of that Anna is a team that after two weeks and just five games is coming of age…and that's bad news for the Fort Loramie Redskins and the Jackson Center Tigers, their presumptive challenge (or leading challengers) in the Shelby County League.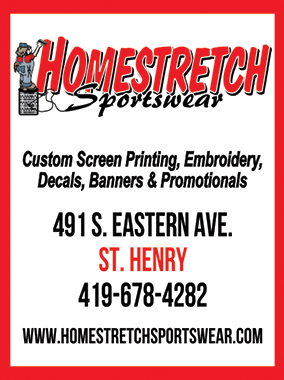 "We're definitely getting our basketball legs,"  said Barhorst, wearing a grin that could not mask his enthusiasm for the next two weeks and consecutive league games against Houston, Botkins, Russia and Fairlawn.  St. Henry splits those four games with a game on January 11, a team that in theory could present a mirror image of Anna's commitment to defense and running the floor.
"Tonight we showed the stamina to last for 32 minutes, or whatever it takes.  Our team defense is starting to come around after trying to press and overplay too much in our first couple of games.  Now we're just doing a great job of keeping a man in front, have some backside help, and just overall good defense.  Offensively we're starting to click, but there were times when we had an opportunity to put them away tonight and let them back in with turnovers and bad shots.  But that happens against a team like Marion that's never gonna' give up.  They battle to the bitter end, but I give it to my guys…they cashed in when they needed to."
Their one deficiency may be lack of perimeter shooting through five games, but Barhorst believes even that is as close as a thumb and forefinger apart.
"It takes time (when you're coming back from football), and you can do all the running you want…it's just not the same as playing.  Plus you have to bring in a couple of new guys to replace what we lost last year.  As far as perimeter shooting, I think we're right there and we talked about that in the locker room.  That'll come with confidence, and little bit more effort in practice and these next five games."
But the glass is half full for Marion and Kurt Goettemoeller, too, now eight games into a horrific stretch of eight games in 15 days, coming back from their own state title in football.
"We were disappointed to lose tonight, obviously,"  said Goettemoeller.  "But we'll take 1-1 for the weekend, given the way we showed we could play last night.  We're getting to the rim better, last night we made some threes that wouldn't go down tonight, but eight games in fifteen days is a lot and now we're getting back into some sense of normalcy when school starts.  Now we'll have a four-day practice week, which we haven't had yet.  So we'll see what we have next Friday (vs. Parkway).  We need to guard like we did last night, and we need to make some shots that we made last night.  We got to another level against St. Henry, but there's about three more levels we need to get to before we can be what we can be.  Last night was the team I want to believe we can be."
But Saturday night Nate Barhorst's team proved that the "age of Anna" is nearly here, and ready to make the most of those two dynamic guards and a group buy-in to 32 minutes of constant stress on both ends of the floor.
After five games, it's about the space between your thumb and forefinger away.