Another frustrating night for the Buckeyes…Wisconsin able to take OSU out of its comfort zone in front of packed house…lack of confidence showing at inopportune times.
Columbus – It was so church quiet when the final buzzer sounded in what had been a sold-out Value City Arena that the primal victory screams of Wisconsin backup center Micah Potter clearly could be heard.
Potter, who transferred from Ohio State 48 hours before last season's opener, could have lowered his voice several octaves and still be understood even though a majority of the crowd of 19,049 was still in the building.
The best description of the facial expressions of fans, players and coaches alike was dumbstruck.
Other than a victory over Kentucky on December 21 in Las Vegas, the Buckeyes mostly have been a puzzle for their turnovers, for their offensive inefficiency and now for their stunning lack of confidence.
The gritty Badgers snared eight of their 12 offensive rebounds in the second half and held the Buckeyes to six points in the final 4 minutes, 43 seconds to come away with a 61-57 victory Friday night.
"This was definitely a team win,'' Wisconsin coach Greg Gard said. "I'm really proud of them. We kept battling and found a way. It's a step in the right direction. It's a gritty group that I've got.''
This team couldn't have been taken lightly what with double-digit victories against Marquette, Indiana and Tennessee and the fact that it won in this building last season.
How badly has Ohio State (11-3, 1-2) slipped?
It's a good bet it won't be ranked in the Associated Press top 10 next week. This misery began with an 84-71 loss on December 15 at Minnesota when it was run out of Williams Arena and continued with a 67-59 loss to West Virginia on Sunday in Cleveland when the players were out-hustled and out-toughed.
The Wisconsin game left no doubt that the team has heavy lifting ahead.
"A lot of film – a lot of film,'' third-year Buckeyes coach Chris Holtmann said when asked about fixing the team's problems. "Obviously, no one likes this feeling.''
Center Kaleb Wesson repeated much what he said after Sunday's loss to West Virginia.
"We've got to get back into the gym and practice these situations,'' he said of late-game plays. "It comes down to preparation and older guys keeping their poise. Tonight, they took us out of some of our stuff. Credit to their team.''
Conference play has begun, and the turnaround time between games is short. Next up is mighty Maryland in College Park, and if you have been paying attention winning on the road in the Big Ten is hard. Home teams won 15 of the first 16 games.
"We've got a quick turnaround,'' Wesson said. "We've got Maryland on Tuesday and we've got to prepare at a high level.
There was a manpower shortage with 6-foot-8 junior forward Kyle Young, a defensive stopper and king of the second-chance basket, sitting out after having an appendectomy early in the week.
Holtmann said Young's absence was missed at the defensive end.
"We had trouble matching up with them,'' he said. "I'm sure (Young) would have helped.''
The mood from the good, old days of early December, when people like Seth Greenberg of ESPN predicted a spot in the Final Four, has turned to doubt.
Ohio State had 14 turnovers and Wisconsin (9-5, 2-1) turned them into 16 points.
Four turnovers came from point guard D.J. Carton. He had what looked to be a breakout game against Kentucky only to go belly up with five turnovers in a loss to West Virginia. Last night, he played only 20 ½ minutes in missing the only shot he took.
Wesson said now is the time when teammates should talk things over with Carton and help get him back on the rails.
"It's just communication,'' he said. "That's big in the locker room just to keep guys' spirits up. He's a freshman and used to having a lot of success (in high school). He might be down on himself, but you've got to tell him we brought you hear for a reason. You can play.''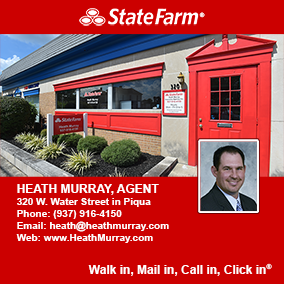 The only rock for the Buckeyes was Wesson with 22 points, 13 rebounds, two assists, one steal and one blocked shot.
Take away the big man and the rest of the players shot 12-for-37.
"I'm not sure if we have a go-to lineup,'' Holtmann said of his best players during crunch time.
Except for the usual swoon at the end of the first half, when Wisconsin had an 8-2 run to lead 29-25, things looked fairly bright for Ohio State.
It looked like an impressive stretch by the Wesson brothers at the beginning of the second finally would kick the Buckeyes into gear. Forward Andre Wesson hit a trey from the top of the key, Kaleb one free throw, Andre a follow and Kaleb a basket off a lob for a 38-31 lead with 16:59 to play.
An underhanded scoop shot on a drive by guard Duane Washington gave Ohio State a 51-47 lead with 4:43 left.
That, though, was the team's last basket until Washington scored on a three-pointer with 56.7 seconds left to cut the deficit to 55-54.
Trailing by three points after two free throws by Badgers point guard D'Mitrik Trice of Trotwood-Madison, the Buckeyes got Kaleb Wesson a clear look from three-point range with 17.5 seconds left. The ball bounced off the front of the rim.
The game was sealed when 6-foot-11 Nate Reuvers made two free throws for a five-point lead with 14.6 seconds left.
Wisconsin's ability to hit the offensive backboard was a major issue for Ohio State. Freshman forward Tyler Wahl had five and Reuvers four.
"We made free throws down the stretch and were able to get a stop or two,'' Gard said. "We've had growing pains when we've come through November and December and I'm really proud of the effort tonight. We obviously got a lot of contributions from difference places.''
The Badgers are retooling with great center Ethan Happ having graduating, but can't be sniffed at with seven Big Ten championships since 2002 and appearances in 20 of the last 21 NCAA tournaments. Only Duke, Kansas, Michigan State and Gonzaga have that kind of tournament track record.
Holtmann was mystified and angry during the press conference. The lack of cohesion on offense ranging from awful passing to sketchy shot selection has come to a head.
"I'm concerned about our poor passing and turnovers,'' he said.
Later, he said, "We've got a couple of guys who have to figure it out. If guys are going to fight it, they can watch the last four minutes (from the bench).''