Poor free throw shooting and a controversial finish dictated the outcome and spoiled an almost-heroic comeback, and win, by Fairlawn.  But with seconds left…Jackson Center's Aiden Reichert had some moments of his own.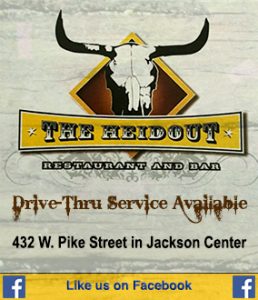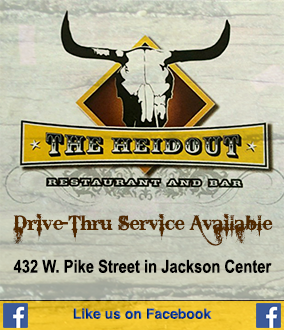 Sidney, OH – Call it a study in fight…in missed opportunities…and in the end…frustration.
Any or all three personified Fairlawn's 43-39 loss to Jackson Center Friday, a game that saw Fairlawn fall behind 21-11 in the first half, cut that margin to 23-19 by halftime, and finally take its first lead two minutes into the third quarter.  But they couldn't hold that lead, or the luck sometimes necessary to win.
Because…by the 4:00 minute mark of the fourth quarter the Jets still owned a 38-34 lead, even while missing 10 of 17 free throws in the second half!  That should have been an omen.
With 90 seconds left Jackson Center showed some fight of its own, scoring on a three-point play and drive to the rim by Aiden Reichert, who then converted another pair of the free throws after a turnover to retake the lead, 39-38.
Then, on the ensuing possession Fairlawn's Skylar Piper got trapped in the backcourt, was called for traveling, and that set off a demonstrative march from the scorer's bench to the end line by Fairlawn coach Brad Francis, along with plenty of vocal objection aimed at referee Paul Armstrong.  Armstrong ignored it until Francis reversed field and started back for the scorer's bench.  That was enough for Armstrong's patience, who t'eed up Francis, sending Reichert back to the foul line where he hit three of four free throws (the technical plus the one-and-one) to close out the game, 43-39.
In capsule, it was typical of Shelby County League games in January – highly contested, emotional, and mentally draining (in this case) for the fact of a would-be comeback story that lacked a storybook finish.
"You know come this time of year that you take nothing for granted,"  said Jackson Center coach Scott Elchert.  "Bottom line, it's a battle every night out in our league.  You just have to find a way to get a win…and I felt like we did that tonight.  I know people say that all the time, but that's the way it is…or at least that's the way it was tonight."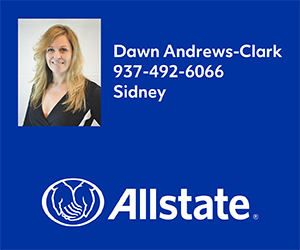 Jackson, coming off a frustrating loss of its own to Anna on Monday, came out with a sense of purpose, running its offense with confidence and scoring to take a 17-8 lead at the end of the first quarter.  They extended that lead to 21-10 two minutes into the second…when Fairlawn simply got in the Tigers' grill with physical man-to-man defense, clawing their way back to that four-point deficit by halftime.
Was it physical?  Yes, a tough game to call for the officials for the fact of a lack of flow and continuity.
And frankly, both Elchert and Francis had their issues with officials Todd Trainer, Chris Besecker, and Paul Armstrong.
But continuity and flow could not detract from the fact that whatever else the game lacked…Jackson Center junior Aiden Reichert had a magical night, scoring a game-high 25 points on 8 of 16 shooting from the field, and 8 of 11 from the foul line.  And his sense of timing was impeccable.  He scored 10 in the first half – 15 in the critical second.
And after Fairlawn had finally taken a one-point lead (their first) at the 5:18 mark of the third quarter, Reichert came down and made a statement, answering with a deep three-pointer from the left wing to push Jackson Center back ahead.  From that point the lead changed hands four times until a pair of Reichert free throws at the 1:01 mark finally gave Jackson the lead for good, at 39-38.
"He had big plays throughout the game,"  said Elchert.  "And to his credit, he draws a lot of attention, and contact.  It's easy to see.  Every time he touches the ball he gets contact from two or three guys.  And he's really developing at getting teammates more involved when he gets that kind of attention."
But credit Fairlawn, too, for what Brad Francis would later claim: "We played our tails off.  We gave up 18 points the last twenty minutes of the game and finished on the wrong side of the scoreboard."
14 points each by Skylar and Piper Ashton accounted for 28 of Fairlawn's total of 39 points.  Isaac Ambos would finish with 7, and Dominic Davis scored the other two, playing Jackson Center even (20-20) over the final 16 minutes.
"A lot of games come down to one possession,"  added Francis.  "I told them in the locker room that I love their fight, I loved their hustle, and I think good things are in store for us.
"Frustration?  I have no comment on the officiating.  They're out there doing the best they know how and it's a fundamental rule in any sport that you don't make excuses.  If you don't want calls to affect the outcome you have to play better .  We could have shot fouls better, or I could have coached better.  We should have turned it over one less time.  As frustrated as I was at the time…we should have done things better."
Pausing for a moment, he concluded, "Sometimes you're the windshield, and sometimes you're the bug."
Fairlawn falls to 4-3 on the season, and 2-2 in Shelby County League play.  The Jets shot 13 of 38 from the floor (35%) and 7 of 17 from the foul line (41%).
Jackson improved to 7-1 for the season, and 5-1 in league play.  Besides Reichert's 25, Christopher Elchert scored 7, Trevor Sosby had 5, Garrett Prenger had 4, and Garrett Heitkamp had 2 points.  The Tigers shot 16 of 38 from the floor (42%) and 8 of 13 from the line (61%).
Actually, neither Elchert or Francis had a lot to say about it – Jackson struggling to withstand the prosperity of an early lead;  and Fairlawn, who without question lost the game at the foul line rather than at the hands of the officials.
"We made just enough plays to give ourselves a chance,"  added Elchert, afterwards, shaking his head with frustration of his own.  "We were way too stagnant offensively, once we got the early lead.  I don't know why…we just stopped playing."
And to put things into perspective you can't say it better than Brad Francis, slumped on a table in the training room, staring at an I-Pad as if hoping the numbers would change.
"Sometimes you're the windshield…and sometimes you're the bug!"