The national baseball coaches' convention is in full swing this weekend in Nashville with a trade show that has something for everything you either need…or you can't come home without.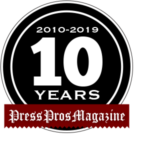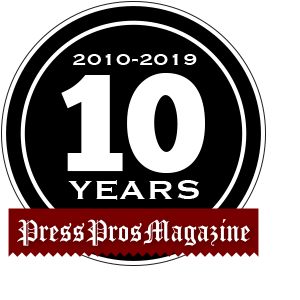 Nashville, TN – If you've got a baseball itch that you just can't scratch at home this weekend…hurry and pack up the car and get to Nashville, where the American Baseball Coaches Association national convention and trade show is running through Sunday.
I guarantee…you'll either come home scratched, or bloody.  There's that much here to buy;  and stuff that Jim Hardman never dreamed of (or needed) fifty years ago when he was winning 15 games a season as coach of the Piqua Indians.
You can buy gloves from Wilson and Rawlings (that's just two of the glove companies here) in every conceivable shape, size, and color.
Likewise, there's no fewer than thirty bat companies here, including Plain City's (and Press Pros baseball sponsor) Phoenix Bat Company, which in addition to its major league approved wooden bat line is showing a new line of aluminum for 2020, as well.
"We're as committed to wood bats, as ever,"  says Phoenix principal owner John Hinsch (from Piqua).  "But aluminum represents such a large percentage of the market that it's just not good business not to offer something in that line.  And we believe ours is going to be unique, and different."
If you're looking for a baseball camp to hone your skills, former Greenville coach and instruction entrepreneur Joe Marker is here, representing 260 different opportunities nationwide, servicing more than 25,000 youth baseball players.
Need a batting cage?  The ProCage company is here, and if outside baseball isn't enough…for a $1,000 they'll deliver and set up a full-size batting cage in your den or living room…if you're thinking of redecorating.  The ambiance is breath-taking.
If you're concerned about Tommy John surgery before it happens, Daryl and Adam Moreau  represent a training glove that's supposed to strengthen your ulnar collateral nerve – that part of the elbow that explodes with too much use and then requires a rebuild.  Pay me now, or pay me later is the message they're selling, and they swear it works – the only company and product in the country designed to help minimize this pervasive injury in young pitchers.  My question was:  "Will it work on writers who spend too much time on their lap top?"
Numerous area baseball coaches are here in attendance – Troy's Ty Welker and Heath Murray, Frosty Brown, Bruce Cahill, Rick Gold…and Butler's Trent Dues, who was shopping for a portable pitching mound with an artificial 'Field Turf' surface for the renovation of the Aviators' baseball field.
"What do you think?"  the salesman for Pro Mound asked me.
"I side with what Phillie slugger Richie Allen used to say,"  I replied.  "If a horse can't eat it…I ain't playin' on it."
The baseball itself is undergoing a drastic transformation.  A Rawlings rep showed me a new line of baseballs designed for practice or play, with a composite surface and molded seams that are waterproof.  Meaning, the ball can be used to play in the rain without getting slick or waterlogged.
There's a company here showing a new concept in batting tees, one that holds the baseball upside down so hitters can practice getting backspin when they hit it.  Ted Williams, baseball's greatest hitter, would have showed these people the door.  In fact, it was Williams who once ignored a Navy flight instructor (Williams missed three years of his career to fly Navy jets during World War II) when the instructor dutifully tried to show Williams how to hit a moving enemy plane.

Said Williams:  "I hit .340 last year in the American League.  I don't need your help."
But baseball gloves seemed to take center stage – everything you can imagine in color, material (leather or synthetic), and function.
"Color is really important now.  It's what our marketing people have found,"  said Wilson's Michael Piotrowski.  "The younger market wants a glove that dazzles – one with the thumb bent outward so there's more catching area in the web."  These aren't your dad's baseball mitts anymore.
And for star appeal with your instruction, there's a full slate of major league coaches scheduled to present theories on pitching, hitting, and fielding this weekend.  And MLB Network personality Harold Reynolds was on hand Thursday afternoon to talk about the "lost art of base running."
I spent most of the day with John Hinsch, who carried a step meter with him to gauge just how much walking we did on the floor of the huge Opryland Convention Center.
"About 8,500 steps,"  said Hinsch.  "I think that figures out to about four miles."
It felt like forty, and that hard concrete floor had more than one talking to vendors selling electronic impulse massage machines.
But not for me…or Richie Allen or Ted Williams.  There was Budweiser ( internal massage) and an ottoman back at the hotel lounge.  Old-school.
And Harry Caray…Cubs win.  Cubs win!