Believe it or not, the college baseball season starts in just seven short weeks. And now with fall baseball behind them – with the motivation of last year's Big Ten tourney title and NCAA berth as fuel – it's not too soon to bring up the subject of how good, and how far can the 2020 Ohio State Buckeyes go.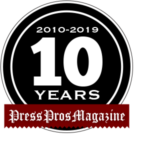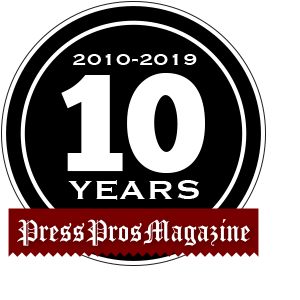 Dateline:  Bill Davis Stadium, New Year's Eve – When I last walked out of Bill Davis Stadium in late October the Buckeyes were fresh off their own version of the World Series, tinted scarlet and gray, and the subject was open for debate.  Who had made the biggest impression as a returning letterman, and which freshman recruit showed the greatest aptitude for making an immediate impact come opening day, Friday, February 14, against Atlantic 10 opponent, St. Joseph…in Port Charlotte, Florida?
The answers to those questions for purposes here are brief.
Catcher Dillon Dingler, second baseman Matt Carpenter, shortstop/third baseman and freshman All-American, Zach Dezenzo, shortstop Noah West, and first baseman Conner Pohl anchor what could be justified as the strongest returning interior group of any Big Ten team in 2020.
Freshmen Nate Karaffa (Toronto, Oh) and Mitch Okuley (Powell, Oh) made the biggest immediate impressions as candidates for playing time someplace in 2020.
And there's going to be a lot of competition for spots in a vacated outfield…between Karaffa, Okuley, sophomores Marcus Ernst, Nolan Clegg, and Jake Ruby, and some incoming JUCOs who showed they might play anywhere you need, as long as they hit.
Pitching is the cornerstone of this 2020 team, with perhaps the most formidable weekend rotation of any of the 13 Big Ten teams – Celina sophomore Seth Lonsway, who likewise received All-American honors as a freshman last year, sophomore Garrett Burhenn (Indianapolis), and junior Griffan Smith (Cincinnati). All three logged in excess of 90 innings last year, responsible for 21 of the Buckeyes' 36 wins.
The question of the bullpen is the veritable player-to-be-named later, with plenty of sophomore candidates – Will Pfennig, TJ Brock, Bayden Root, and Mitch Milheim…senior Joe Gahm, and senior transfer Pat Murphy (Marshall University).
All of this will be sorted out between now and February 14, as winter workouts take up in earnest with the opening of the second semester on January 6. But for our purposes now…a look at how the Buckeyes (based on 36-27 in 2019) simply stack up with the rest of the Big Ten, based on the same set of variables – records, rosters, and attrition.
First, the Buckeyes tied for sixth place in regular season play last year (before winning the Big Ten Tourney and qualifying for the NCAA regional) with Iowa and Maryland, smack dab in the middle of the conference pack, and behind Indiana, Michigan, Illinois, Nebraska, and Minnesota. And those same teams portend the biggest challenge again in 2020, with some variation thanks to graduation and the major league draft.
Michigan, ultimately, made the biggest statement, finishing runner-up to Vanderbilt in the NCAA World Series. Pitching-heavy, the Wolverines lost some of those arms to the draft, notably pitchers Tommy Henry and Karl Kauffmann.
But Indiana finished first in the regular season standings, and like Michigan lost key contributors like outfielders Matt Lloyd and Matt Gorski, first baseman Scot Bradley, and pitchers Andrew Saalfrank and Tanner Gordon .
Illinois finished third, but lost its own share to the draft, notably stud second baseman Michael Massey, outfielder Jack Yalowitz and shortstop Ben Troike.
Then Nebraska finished fourth, and gave up pitcher Matt Waldron to the draft, but more notably the Huskers gave up coach Darin Erstad, who moved on to live life as the rest of us know it.
Minnesota finished fifth, just ahead of the Buckeyes, while saying good-bye to a bevy of talent, the most notable being catcher Eli Wilson.
For their part the Buckeyes lost the entire outfield – Brady Cherry (graduation), Ridge Winand (graduation), Dom Canzone (draft) – and pitcher Andrew Magno (draft).
Iowa lost pitcher Cole McDonald to the draft.
And Maryland's most notable loss was pitcher Hunter Parsons.
So you start here with assessing 2020. The Buckeyes, with the aforementioned, and another strong recruiting class look an awful lot like Minnesota, Iowa, Michigan, Indiana, and Illinois as they prepare for the opening month.  But it's college baseball, and you never assume…good or bad.
In theory, the 2020 Big Ten looks to be a pitching-strong conference, with Michigan, Indiana, Minnesota, and Illinois, Nebraska, and Penn State all benefiting from returning contributors on the mound, plus additions from their recruiting. And in particular, while Penn State finished dead last in the conference last year (4-18), the Nittany Lions also return a strong nucleus of arms that pitched to a cumulative 4.30 ERA last year (fifth in the Big Ten). Ohio State finished with a 4.69.
In theory, while Indiana, Illinois, Minnesota, Nebraska, and Maryland will look to retool internally, most lack the actual innings logged at critical positions intact that the Buckeyes return with Pohl, Carpenter, West, Dezenzo, and Dingler (Brent Todys), respectively – their 30 home runs and 150 RBIs.  And there's depth, as well.  Nick Erwin (recuperating from hamstring injury) played 42 games at third base last year…Todys started 55…Marcus Ernst had 70 at bats with a .316 on base percentage.
"I like our nucleus…like what I saw from the group in fall ball, especially the last couple days of our fall series," said coach Greg Beals.
"Now, what we're looking for [in 2020] is extra base hits. I'd like to be a good doubles-hitting team, where you get your pitch and you rip a good swing to the gaps. We lost a lot of home runs with Cherry and Dom leaving, but we don't necessarily need home runs, even though I believe we have some pop. This is going to be a new ballclub, and with that we need to develop a new identity for scoring runs. And doubles are the purest form of hitting."
Again, no other team returns the likes of their entire weekend rotation intact – Lonsway, Burhenn, and Smith. Minnesota might come closest in that regard, but in respect to the rest of that group that finished above them in 2019, Indiana, Illinois, Michigan, and Nebraska will all have open auditions for those second or third starters on Friday, Saturday, and Sunday during those first four weeks of the 2020 campaign.
And in regards to Lonsway, Burhenn, and Smith, Beals is optimistic, but taking nothing for granted.
"We have experience and we've got quality arms. I like what we saw in the fall," he maintains. "But we've got to get better. We've got to throw more strikes."
The Buckeyes finished with a miserable strikeouts-to-walks ratio in 2019 – 585 strikeouts to 303 walks.
Bottom line: This Buckeye team is poised to develop a new identity right out of the chute. Contact will be the name of the game regarding offense , while the defense should again be improved as Dezenzo, West, Carpenter and Pohl significantly bested the Buckeyes' error-to-assist ratio last year from 2018.  And that one luxury where they already have a leg up on the rest of the league is poised to take another, bigger step come February.
They have pitching, with competition from new challengers to motivate the returning arms "to be better". That's where things stand on New Year's Day. And between now and February we'll look more closely, culminating with our 'crystal ball' column for the coming year.
Michigan opened a lot of eyes last year as to Big Ten baseball with their surge to the penultimate position in college baseball;  but the Buckeyes beat all comers to take the Big Ten Tournament to make a strong case for themselves, then and now. And they did it with some very familiar names coming back for 2020.
So cook your pork thoroughly for New Year's, and make sure you hydrate properly.  ALWAYS hydrate properly.  We're fast approaching winter workouts, and then opening weekend.  Proper baseball optimism is a must…come Port Charlotte.