The Buckeyes played like they had a collective case of appendicitis (Kyle Young actually did have it), thanks to West Virginia's suffocating defense.  Bob Huggins' Mountaineers took them to the woodshed for their second defeat of the season.
Cleveland, OH – The title sponsor of the Cleveland Classic was a "men's health'' company called Roman, and that was fitting for an Ohio State team that had a lot of man problems in a basketball sense even before it stepped on to the court.
Junior forward Kyle Young was vomiting right up until the national anthem in Rocket Mortgage FieldHouse, and later it was learned that he could have surgery to remove his appendix as early as today. He still played 22 minutes.
The biggest pain in the gut by far, though, wore navy blue and gold uniforms and took the Buckeyes right out of just about everything they wanted to do with in-your-face defense that extended 94 feet most of the game.
Ohio State had 22 turnovers, shot 31.3 percent from the floor for the game and 5-for-24 in the second half in stinking up the joint in a 67-59 loss to 22nd-ranked West Virginia before a near sellout crowd of 16,781 on Sunday afternoon.
It was defeat by suffocation a second time in two weeks. The No. 3 team in the country was out of sorts much like it was in getting ambushed by 13 points by Minnesota on December 15.
The Mountaineers (11-1) were so suffocating on defense that Ohio State (11-2) scored six points in the paint, had five second-chance points and zero points on the fast break. They coughed up 22 points off turnovers.
"At times they sped us up with their length and physicality, and that's something we've got to work on,'' junior center Kaleb Wesson said. "We've got teams in the Big Ten just like that. We'll face teams that will pressure us and be real physical and the refs might not make the calls. We've got to play through that.''
Ohio State had seven days off and a late bed check because the players watched the football team play Clemson in the Peach Bowl on Saturday night.
Wesson immediately doused any speculation that the players were too tired from the late night or too stale from the holiday break.
There were many awful individual performances: Point guard D.J. Carton looked very much like a freshman with five turnovers. Point guard C.J. Walker, Kaleb Wesson and Andre Wesson each had four turnovers.
Kaleb Wesson had 17 points and nine rebounds, but was 3-for-11 from the floor
Walker, Carton and Luther Muhammad too often drove hell bent for the rim when there wasn't a clear path. The results were ugly. Too often they found themselves stuck in the air with a hand in their face and no bailout option.
"I wouldn't say it wore us down,'' Walker said of West Virginia's jump defense. "We have to finish plays. You've got to take pride in it and finish plays on your own. We've done that this season. Things just didn't go our way. It was just basketball. I won't say that I'm shocked or upset. It was just basketball. It's something we've got to figure out by Friday for Wisconsin.''
No doubt, Ohio State was caught off guard by Minnesota and paid dearly for it. West Virginia, though, had a portfolio to back up its great won-lost record.
"We're going to get everyone's best from here on out,'' Walker said. "Everybody wants to be in our spot. Everybody wants to be there. We've got to get used to getting every team's best every game for 40 minutes. You can't be shocked. You've got to be able to adjust and at the end we weren't able to adjust at the right times.''
It was the 821st win of coach Bob Huggins' career, and he was all smiles walking to the locker room. He was born in Morgantown, West Virginia, but grew up in southeast Ohio and won a high school state championship playing for Indian Valley South. His younger brother, Larry, played for the Buckeyes.
Huggins coveted the Ohio State job at one time, but the university never offered him so much as an interview in hiring Gary Williams, Randy Ayers, Jim O'Brien, Thad Matta and Chris Holtmann.
Holtmann said before the victory over Kentucky that he pored over basketball teaching videos produced by Huggins when he was a young assistant coach.
What West Virginia did to Ohio State could have been a video unto itself. The Buckeyes turned the ball over on their first three possessions, and the errors kept coming.
"They are physical and throw a lot of bodies at you,'' Holtmann said. "They present a lot of problems with how destructive they are. I never had a feel that it was in hand one way or another. It was back and forth.''
Up next is Wisconsin and former Buckeye backup center Micah Potter on Friday in The Schott.
Wesson, Walker and Holtmann talked about going back to the practice gym and working on things.
"I think you hope we can take it and learn from it moving forward,'' Holtmann said. "We all know the Big Ten is the best league in the country, and it won't get easier.''
It figured the Mountaineers would have just as much trouble scoring because they have been spotty shooters. The team three-point field goal percentage was 31.3 and it was shooting 67.3 percent from the free throw line.
An unlikely source helped give West Virginia and inside-out game. Miles McBride, a freshman guard from Cincinnati Moeller, scored 21 points on 6-for-12 shooting, including 3-for-4 from three-point range. His three-point percentage coming in was 31.8 and his scoring average 7.7.
Forward Derek Culver, another Ohioan from Warren Harding High School, totaled seven points and 10 rebounds in plugging the middle.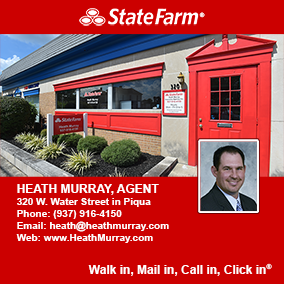 Culver sensed that the Mountaineers' defense was rattling the Buckeyes from the jump. Huggins recruits tall, thick, street-smart big men, and often substitutes one 6-foot-10 player for another with the same size.
"I feel like we did a good job to speed them up, being in their face, not give them everything they want or let them walk into things,'' Culver said. "We fought them for position. We had that mentality that we wanted to win.''
He later said, "They were just throwing the ball anywhere.''
The margin was close throughout, but the Buckeyes led for all but two possessions until the Mountaineers took a 52-47 lead with 8:21 left to play on a play that typified how they won this game.
Emmitt Matthews missed a three-pointer from the baseline, but forward Jermaine Haley crashed the backboard and put in an acrobatic follow, was fouled and made the free throw.
That entire spurt was full of hustle, beginning when Matthews drove the lane for a three-point play to make it 46-45 wit 10:50 remaining.
For an instant, it looked as if Ohio State would somehow find a way to get the job done when Andre Wesson hit a three from the top of the key for a 54-53 lead with 4:40 left.
But the Buckeyes fizzled on five of their next six possessions, including missed treys by Andre Wesson and Luther Muhammad, Walker getting a charging foul and Muhammad throwing away the ball.
At the other end, West Virginia kept throwing in open shots and some pretty weird ones, such as a lunging, one-handed push job from 12 feet by Culver while heavily guarded and a floating one-hander by McBride.
The outcome pretty much was settled when McCabe made two free throws for a seven-point Mountaineers lead with 58.4 seconds left.
There was a slight crack in West Virginia's foundation when, after a three by Kaleb Wesson with 50.7 seconds cut the lead to four points, guard Duane Washington came up with a steal seconds after the inbound pass.
But Washington missed a short jumper from the baseline that was heavily defended and Kaleb Wesson missed a lay-up on a drive after getting the rebound.
"We didn't find our teammates for shots and we didn't hit shots,'' Wesson said. "That's on us. All we can do is go back to work. We can't replay the game. We have to go into the gym and work on our toughness as a team and get better.''
Walker admitted that the players weren't on the same wave length.
"It was (a lack of) togetherness and communication, things like that,'' he said. Playing in an environment like that a lot of things can happen. It got the best of us tonight.''