Buckeyes hurt by injuries, mistakes and questionable calls in loss to Clemson … Potential game-winning drive thwarted with interception … Tigers are tough but certainly not unbeatable.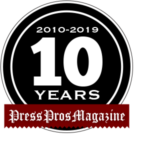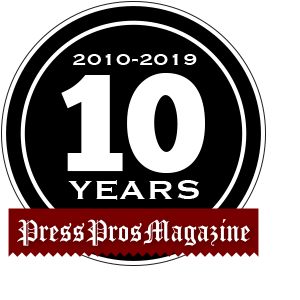 Columbus – Clemson is going to be praised to the heavens after its 29-23 victory. The defending national champions will be lauded for their heart, ample skill and unwavering belief in themselves that produced a stirring comeback and thwarted a potential game-winning touchdown drive in the final minute — and all of that is true.
But this is just as valid: Ohio State lost a game that was so winnable. So, so winnable.
I had a picture in my mind of the daunting task the Buckeyes faced in the national semifinals. The Tigers had won 28 games in a row and have been gutting opponents. They looked practically invincible.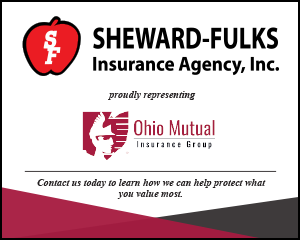 Turns out, I'd built them up to be so much more than they really are.
But first, let's credit them for this: Trailing 23-21 with 2:55 to go, they rumbled 94 yards in four plays to retake the lead. Needing to string together a few first downs to at least get into field-goal range, they shredded the Ohio State defense and reached the end zone in just over one minute. Impressive.
Yet, when the Buckeyes faced a similar predicament — down 29-23 with 1:49 to go — they nearly went the distance themselves. Nearly.
They stormed to the Clemson 23-yard line with 43 seconds left and a timeout. But then Justin Fields misread a route by Chris Olave, and it ended in disaster. Olave dipped left. Fields threw right. And a Tiger DB picked off the pass in the end zone.
So long, national title hopes. Good-bye, storybook season.
But the Buckeyes will always, always and forever, look back at this Fiesta Bowl and ponder all of the "what ifs" that could have changed the outcome.
What if … Fields wasn't hindered by a sprained knee and didn't have to play in a bulky brace that linemen normally wear? When the Heisman finalist appeared in warm-ups in that contraption, it was clear he wouldn't have his usual elusiveness to avoid rushers and contribute in the ground game.
His limited mobility was obvious on the opening drive. The Buckeyes raced to four first downs, mostly through the air, and had first-and-goal at the 5. But they couldn't punch it in and had to settle for a chip-shot field goal.
In goal-to-go situations, Fields' running ability has been crucial because the defense doesn't know who's keeping the ball on the zone read. He wasn't a threat, though, and Clemson knew it.
On the Buckeyes' next trip inside the 10, they had a third-down TD catch reversed when J.K. Dobbins couldn't quite pull in a Fields lob. Field-goal time.
Another lengthy excursion put them at the 11. A false start set them back, and then three passes, including a drop by Dobbins on what looked like a sure TD, meant another gimme field goal.
It was 16-0 midway through the second quarter and could have been 28-0. I don't think there's any way Clemson recovers from that.
What if … Dobbins hadn't gotten hurt? The shifty running back had 141 yards on six carries — in the first quarter.
He twisted his ankle, though, late in the first half, returned for one play after halftime and then motioned for help. He rejoined the fray after going to the locker room for medical attention, but he was gimpy the rest of the way.
He still finished with 174 yards on 18 carries — a 9.7 average — and raced past Eddie George for the Ohio State single-season rushing record while finishing with 2,003 yards.
What if … the Buckeyes, leading 16-14 midway through the third quarter, didn't draw a roughing-the-punter penalty? Looking as if they'd get premium field position, they went for the block instead with Clemson at its 15-yard line and crashed into the punter. First down, Tigers.
It turned into a 99-yard TD drive when Travis Etienne caught a bubble screen, made a linebacker miss and ran 53 yards for a score.
What if … two game-changing decisions by the officials hadn't both gone against the Buckeyes?
Clemson had no life until a critical targeting call on Shaun Wade with 4:47 to go in the first half. The DB blitzed and sacked Trevor Lawrence. It wasn't called on the field, but came from a booth review.
It looked as if Wade made helmet-to-helmet contact, but he only connected because Lawrence — who is 6-6, by the way — dipped low during the collision.
It would've been fourth down and a punt with the Buckeyes sitting on a 16-0 lead. But it extended the drive, and, worse, meant Wade, easily one of the Buckeyes' best players, was ejected.
In slow motion, it's not difficult to find helmets touching. That's the problem with replay.
And anyway, it's football. I understand the push for player safety. But unless it's dirty, intentional or egregious, let it go.
The Tigers scored on that drive and on their next one, too, when Lawrence galloped 67 yards through the heart of the defense.
What a shift in momentum.
I wanted to see if I was being biased as a Buckeye columnist, so I did a quick check on Twitter. Here was the prevailing sentiment, offered by the Associated Press reporter Ralph Russo:
"On that targeting, I think that's almost the textbook example of what coaches complain about. Just not sure what Wade can do. Lawrence braced for impact and changed pad level. Wade did dip his head at last second, but didn't really see a launch. But clear helmet-to-helmet."
The second lunk-headed decisive call came with the Buckeyes trailing, 21-16, late in the third quarter. Clemson receiver Justyn Ross caught a pass, took two steps and had the ball jarred loose. Safety Jordan Fuller scooped it up and scored, or so it seemed.
Replay intervened and determined Ross didn't make "a football play" after snagging the pass, whatever that means. Incomplete.
I turned to Twitter again for the instant reaction, and I wasn't alone in my thinking.
ESPN's David Pollock: "What did everyone think about that call? I think the call on the field has to stand there."
Ohio congressman Anthony Gonzalez, who's a former Buckeye receiver (in other words, he would know): "That's a catch. That's a catch. That's a catch. Telling you right now that receiver knows he caught that and fumbled."
Still, despite a mountain of adversity, injuries and seemingly botched calls, the Buckeyes — who had more total yards (516-417) and first downs (28-21) — put themselves in position to win.
On fourth-and-1 at the Clemson 23, Ohio State, though Dobbins was hobbled, went for it anyway. Fields hit Olave in the end zone for a go-ahead score with 11:46 left in the game.
That set up the frantic finish.
The Tigers had one masterful drive left in them, the Buckeyes didn't.
A streak of 19 straight wins, starting after the Purdue debacle on Oct. 20, 2018, has come to an end. And while that may be a shock to the system for many, what Ohio State accomplished under first-year coach Ryan Day was remarkable.
A 13-1 record, an eighth straight win over Michigan, a third consecutive Big Ten title and a berth in the playoffs for the third time in six years.
Yes, the coaches and players will wake up Sunday knowing the season could have been so much more if one or two of the "what ifs" were flipped.
But even if it takes a month of Sundays, let's hope that doesn't keep them from enjoying what they've done.