As we suffer through our Fiesta Bowl letdown, high school basketball heats up this week. Conference play resumes, several teams will attempt to keep their perfect records intact, and something unusual is happening…in West Milton, of all places.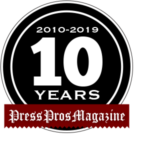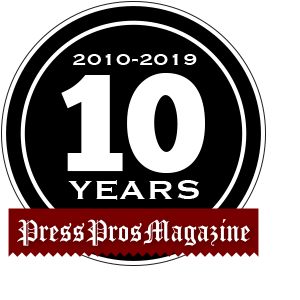 Let's get it out of the way right at the top…Saturday's national semifinal between Ohio State and Clemson came down to one simple fact, and it had nothing to do with two ridiculous calls by the officials.
Clemson had TWO 90-plus yard touchdown drives…one for 99 yards after a roughing the punter penalty (a good call), and the other for 94 yards in four plays after Ohio State had taken the lead late in the fourth quarter. The simple fact is that if the Buckeyes had made one stop, on either drive, they would be in the national championship game. With the season on the line Clemson made the plays and the Buckeyes didn't.
But personally, I'll take 13-1, a Big Ten title, another win over Michigan and a berth in the final four (or not, for that matter) every single year.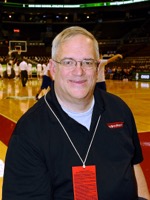 Now, back to the business at hand. Basketball in West Milton has been a wasteland for the past several years. Over the past six seasons, the Bulldogs won just 22% of their games (29-104), but showed some signs of a turnaround last season with 8 wins.
By winning the Covington Holiday tournament over the weekend, Rusty Berner's Bulldogs are 7-1. Four players average double figures, led by Blake Brumbaugh's 14 points a game. Nathan Brumbaugh averages 12 while Sam Case and Brandon Lavy each average 11. The Bulldogs have been good in close games (four wins by a combined 19 points) and handed once-beaten Middletown Madison its only loss 67-63 on the road.
Looking ahead, the non-conference schedule is not especially formidable. Milton will travel to 8-2 Waynesville January 21st, host a rematch with Madison on the 24th, then entertain Waynesville on February 7. Regardless of where things go from here, it's already been a memorable season in West Milton.
In the Midwest Athletic Conference, Versailles and Delphos St John's both remain perfect on the season. The Blue Jays have allowed just 40 point a game through the first month and will travel to New Knoxville Friday night before hosting Lima Catholic Sunday afternoon.
Versailles, meanwhile, is 8-0 with an average scoring margin of nearly 17 point a game. The Tigers host unbeaten National Trail Monday night, host New Bremen in MAC play Friday, then travel to Franklin Monroe on Saturday.
The Sidney Yellowjackets will also enter the New Year unbeaten, after non-conference wins over Bellefontaine and Tecumseh. John Willoughby's club averages 68.6 points a game, second in the Miami Valley League and will get another challenge Friday night when they travel to West Carrollton to face the 5-2 Pirates.
Jackson Center puts its unbeaten record and Shelby County League lead on the line Monday night at Anna, a game that promises to be one of the most interesting of the week. The Rockets (1-2) are still trying to figure things out after having their season delayed three weeks because of the football state championship, while the Tigers (6-0) are allowing less than a point a minute (31 points a game). Jackson has a busy week, traveling to Fairlawn Friday and hosting Waynesfield-Goshen Saturday.
We mentioned National Trail a minute ago…The Blazers are 8-0 heading into that Versailles confrontation Monday night, but its hard to tell how good the Blazers might be. They beat Preble Shawnee by two and everything else has been a rout. Plus, the Cross County Conference is a mess, with just Ansonia and Miami East having winning records at this point. We will learn a lot about the Blazers on Monday night.
For the girls…Fort Loramie and Tri-Village had quiet holidays. The 9-0 Redskins will end a two week break Saturday with a trip to Botkins, while the Patriots are 10-0 after a 52-39 win over Garfield Heights Trinity on Sunday. They travel to Bethel on Thursday.
Both teams can score at will…Tri-Village averages 75 a game, has a season high of 101, and has hit 90 two other times. Fort Loramie gets 70 points a night and has been in the 90s twice. But both of these teams are about more than points…Loramie allows a ridiculous 21.4 points a game, and has yet to give up 30 in a game…while Tri-Village has had two serious challenges and survived both—46-36 against Versailles, and 52-46 against St Henry right before Christmas.
While most of the D-IV attention is on the Redskins and Patriots, two MAC teams continue to send notice that it might be a little premature to pencil one of those two squads in as regional champion. Marion Local is still unbeaten after slipping by Russia and throttling Celina. The 9-0 Flyers play Coldwater in the finals of the Celina Holiday tournament Monday night, then get back to conference action Thursday at home against St Henry.
Meanwhile, those "rebuilding" Minster Wildcats may have had the most impressive week of the season. The 'Cats of Mike Wiss clobbered 8-2 Springfield Catholic by 33 Monday night, then took out unbeaten Lima Bath Saturday…by 17 points! Now 9-1 and winners of 8 straight, Minster goes to Fort Recovery Thursday for a strong test against the 6-2 Indians, then host Lincolnview on Saturday.
Conference play starts up again this week in the Miami Valley League. Valley leader Sidney ends a nine- day hiatus Monday night at West Carrollton. The 7-2 Yellow Jackets, who did not win a game last season, come back home Saturday to host Tippecanoe. Vandalia Butler, leaders of the Miami division and winners of 7 straight, will host Fairborn Monday and then travel to winless Xenia on Saturday.
Finally…basketball has been pretty good for the Troy Christian Eagles so far this season. The girls are 7-0 and on top of the Metro Buckeye Conference. The Eagles have non-league tests at home against Greenon Thursday and at Riverside Saturday. The boys are 8-2 and also leading the league. They will host Springfield Catholic in non-league play Saturday.
Just another reminder about the Moeller Beer Barn Scoreboard… available every night (even Sundays!) with scores from 9 conferences and other teams of interest from around the area. Our first post is usually around 9pm and we don't stop until every score is accounted for. Or at least, that the goal. Make it a nightly part of your schedule.
That's it for this week—there are plenty of games available, and we expect to see you at the gym!