Covington dominated on both ends to continue their undefeated start in conference play, winning 52-38 over Newton…heads into tournament championship against Milton-Union Saturday. 
By Luke Severt for Press Pros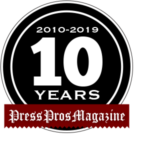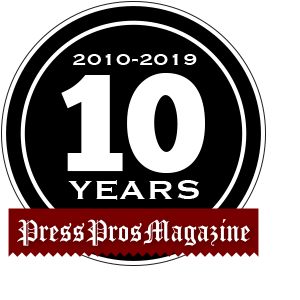 COVINGTON – When Karl Ratermann returned to the Covington Buccaneers boys basketball program and was named head coach this off-season, he did not have much time to work with his players and transition into the offensive and defensive schemes he runs or the style of play he preaches.
The Buccaneers football team had a very successful fall, leading to a trip to the regional title game on November 22. So by this point in the winter every basketball program in the area had been practicing for months. Most had already begun scrimmaging other schools, and each team's players had their mind focused on basketball.
This was not the case for some key Buccaneers, however, as they were still in football mode. Regardless, Covington has improved to 4-3 (3-1  in the Cross Country Conference) with a win over division rival Newton on Friday night by a 52-38 score.
"We got a late start with football guys, so we had to play some games after only 6 or 7 days of practicing with only three of our starters," Ratermann said. "We've kind of been learning on the run, with playing games and getting these guys acclimated to our schemes, offensive and defensive.  And we're honestly not even close yet.
"But to our boys' credit, they have been extremely attentive. Extremely coachable. And I think they're finding that will to win."
It was a game in which the Buccaneers dominated throughout all four quarters, as they demonstrated their defensive prowess and just how good they can potentially be this season.
They held the Indians to just 38 points. They forced 19 turnovers. They completely stifled Newton's three-point shooting –  Newton didn't make its first shot from beyond the arc until there were six minutes left in the fourth quarter.
Defense, according to Ratermann, is what this Covington team's foundation is built on – what's going to help his team be successful.
"That's the point that we have been trying to emphasize: In order for us to be a really good team, we've got to be able to sit down and play some defense," Ratermann said. "We're getting better. We still can get better, but they're buying into it. The boys have been great with it."
The Buccaneers led by four after the first quarter, by 11 at the half, by 12 after the third, and ended the night with a 14-point victory. Offensively, they did not shoot at a high percentage ,either, going 4 of 12 from three-point range. However, it was passing, layups and free throws that led to the victory.
Senior Zach Kuntz led all scorers with 17 points. Kadin Presser and Jake Hamilton, both members of the football team, each turned in a double-digit scoring performance as well.
Newton senior Kleyson Wehrley had nearly half of his team's points on the night, scoring a team-high 16. The Indians have now fallen to 0-5 on the season and 0-3 in the CCC, but according to Ratermann, they put up an impressive fight.
"We got up on them early and I thought they might go away but they didn't," he said. "They fought. Of course it was a rivalry game, but give them a lot of credit.  It was a heck of a game and we had to battle for 32 minutes."
Friday's game was played as the first round of the annual Buccaneer Holiday Classic at Covington High School. This year, the tournament featured two days of basketball between Covington, Newton, Graham and Milton-Union.
The two latter teams faced off before the Covington-Newton game, and Milton-Union was victorious. The Buccaneers and the Bulldogs will play in the tournament championship on Saturday, with the third-place game being played beforehand.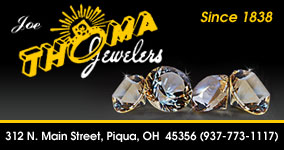 "Yes, playing at home like this it'd be great to win two games," Ratermann said, "but we're just looking to win the next game. Yeah it would be neat to be the champions of the holiday tournament.  That'd be cool, but we're just focusing on getting better every game and growing."
If there's one thing that winning their own tournament certainly wouldn't hurt, it's the Buccaneers' confidence. According to Ratermann, it grows with each victory, and is becoming a major factor in the way they play.
"Confidence is a big thing. We've started to have some success, and success breeds success, " he said. "They need to understand and learn that – that confident feeling means what we're doing is working. Once they start to realize that what they reap is what they sow, we'll be okay."